Advertisement

The British Citizen Award, in partnership with One Stop, recognises exceptional individuals who positively impact their communities throughout the country, reports Asian Lite News
Ragasudha Vinjamuri, acclaimed classical dancer, Associate Lecturer at the University of Sunderland in London and Founder of Sanskruti Centre for Cultural Excellence, has been honoured with the prestigious British Citizen Award (BCAa) for her contributions to Performing Arts.
Her commitment and creative efforts in dance for about one and half decades have been acknowledged and appreciated. She is one of the twenty-six people selected from throughout the UK for the award that is conferred for the services to Education, Healthcare, Volunteering & Charitable Giving, Industry, Community and Arts.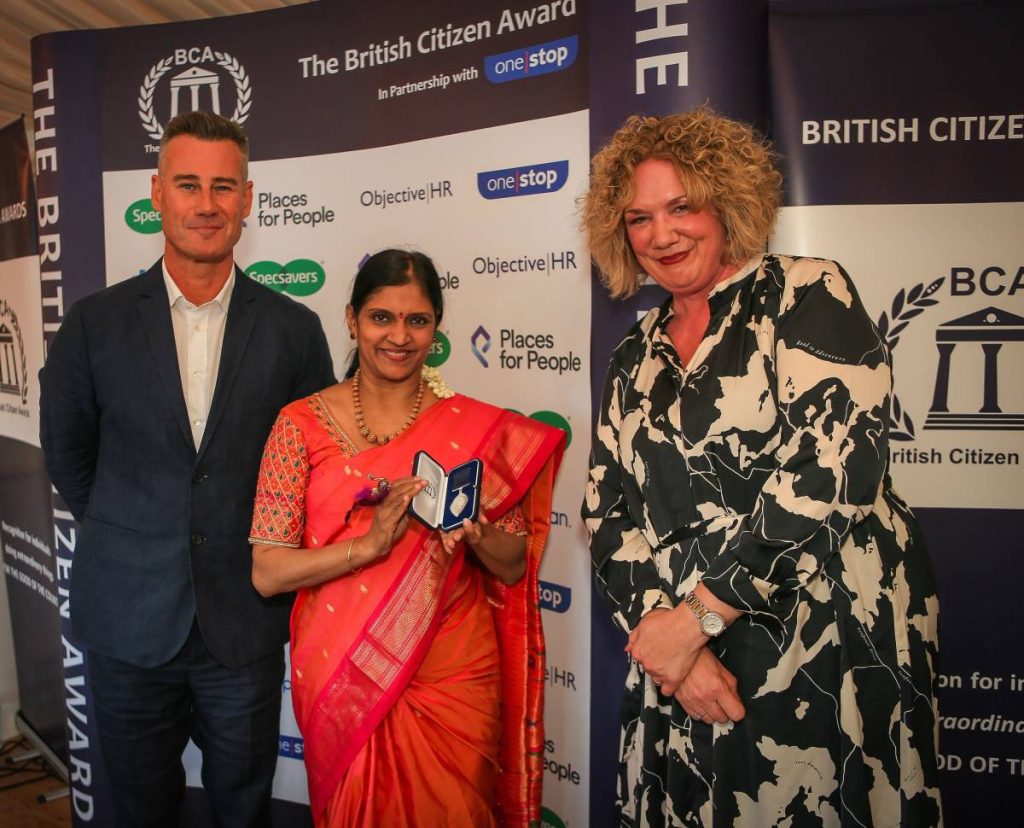 The British Citizen Award, in partnership with One Stop, recognises exceptional individuals who positively impact their communities throughout the country.
The medal ceremony and conferring of certificates took place at the House of Lords, Palace of Westminster, with Dame Mary Perkins (Founder, Specsavers), Wendy Pretten (MD, Places for People) and other key dignitaries from sponsor community Big Bus London, Objective HR, Places for People, Specsavers and One Stop in attendance.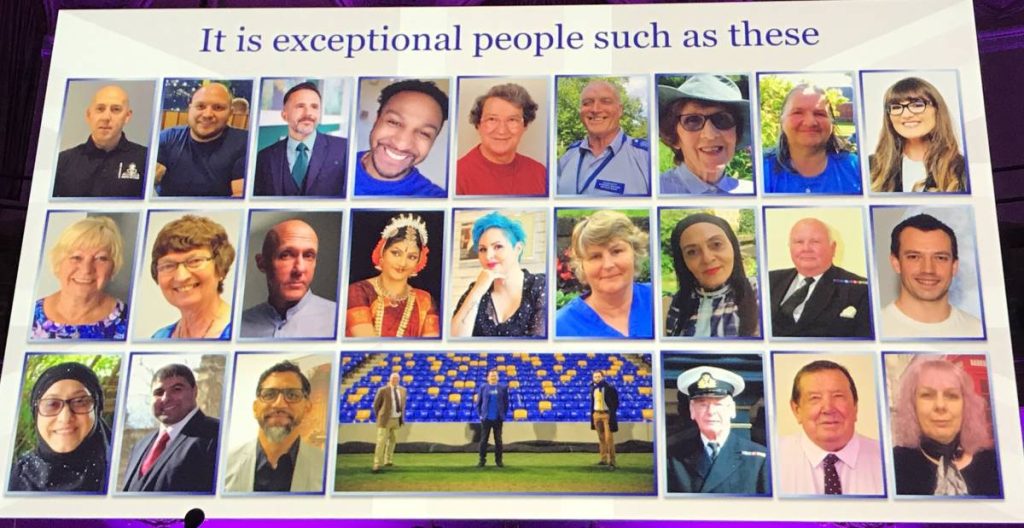 The ceremony was hosted by actor and presenter Tim Vincent. A brief synopsis of recipients' work in their respective fields and the medals of honour inscribed with the words "For the Good of the Country" were presented.
In her response on the stage, Ragasudha has acknowledged her Gurus as her inspiration and emphasised that dance is a powerful tool in raising awareness on important social, cultural and environmental themes. She has initiated "Jalaanjali" in the UK six years ago, which has highlighting Water Conservation through dance as a focal point.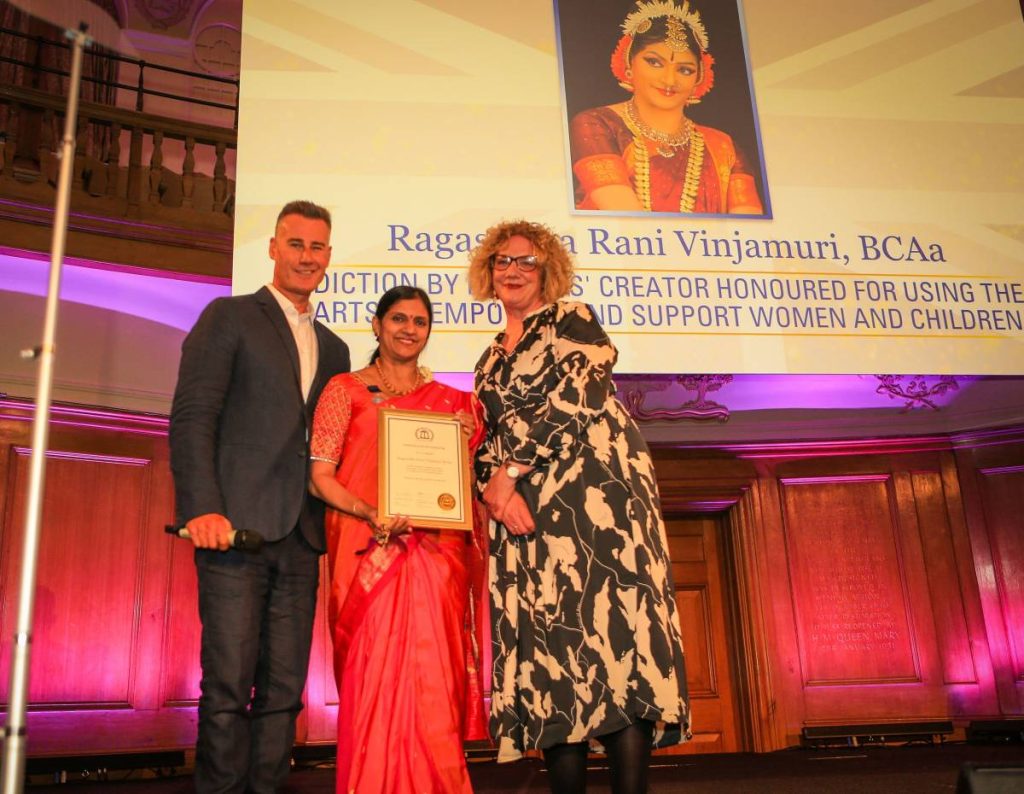 She has also highlighted several lesser-known and lesser-seen folk and tribal dance traditions, besides involving multiple linguistic communities from different regions including Ladakhi, Sri Lankan, Maldivian, Bangladeshi, and Nepali to highlight the linguistic and dance diversity of South Asia. She has also had an opportunity to present classical dance before the Vice President of India honourable Shri Venkiah Naidu at a virtual event recently marking Telugu Bhasha Dinotsavaalu.