Advertisement

German Chancellor Angela Merkel signalled a relaxation of quarantine rules for fully-vaccinated Britons after a meeting with Prime Minister Boris Johnson, reports Asian Lite News
Angela Merkel, during her final visit to UK as German Chancellor, said that double-jabbed people should be able to travel from the UK to Germany without quarantining "in the foreseeable future", media reported.
After her meeting with Prime Minister Boris Johnson, Merkel said her country was "continuously reviewing" its Covid travel restrictions, according to BBC report.
The two leaders have agreed on a number of steps to further enhance the bilateral relationship, including holding annual joint Cabinet meetings, reinforcing cultural links and expanding youth exchanges.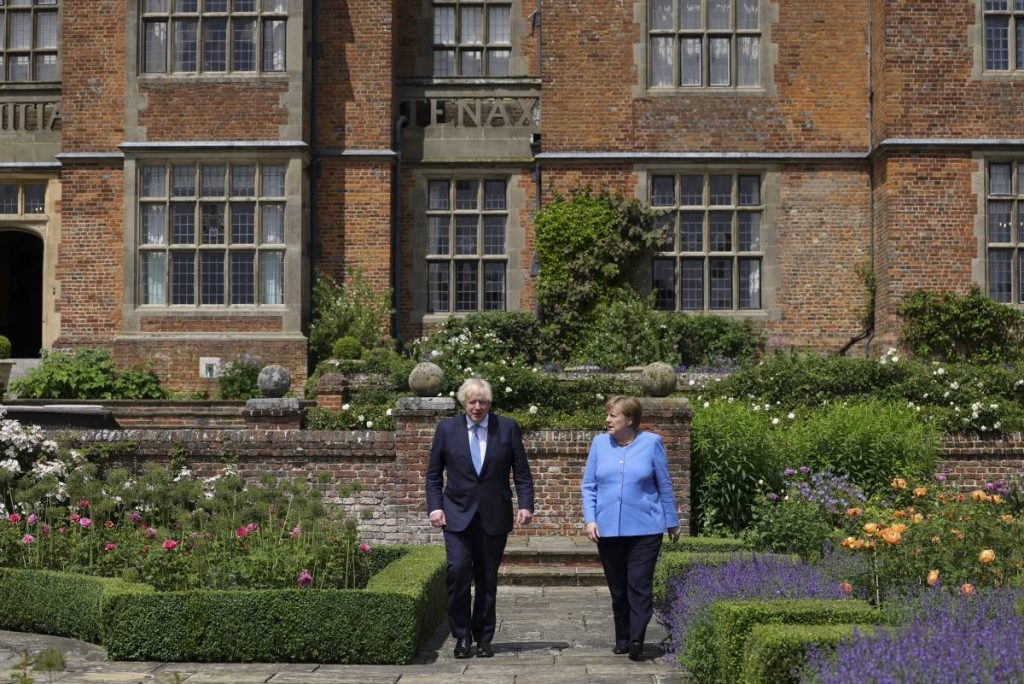 In a press conference following their talks at Chequers, the prime minister's Buckinghamshire residence, the two leaders spoke about trade and post-Brexit relations.
Answering to a question whether Britons who have had two doses of a coronavirus vaccine should expect to be able to travel to Germany, Merkel said Germany had adopted restrictions in response to the Delta variant, which she said was now spreading "very rapidly" in her country.
ALSO READ – Merkel defends patent protection for vaccines
"But as you know we are reviewing continuously our travel restrictions and we think that in the foreseeable future those who have received double jabs will then, according to our classification – and now Britain obviously is a high incidence area – will be able to travel again without having to go into quarantine," BBC quoted Merkel as saying.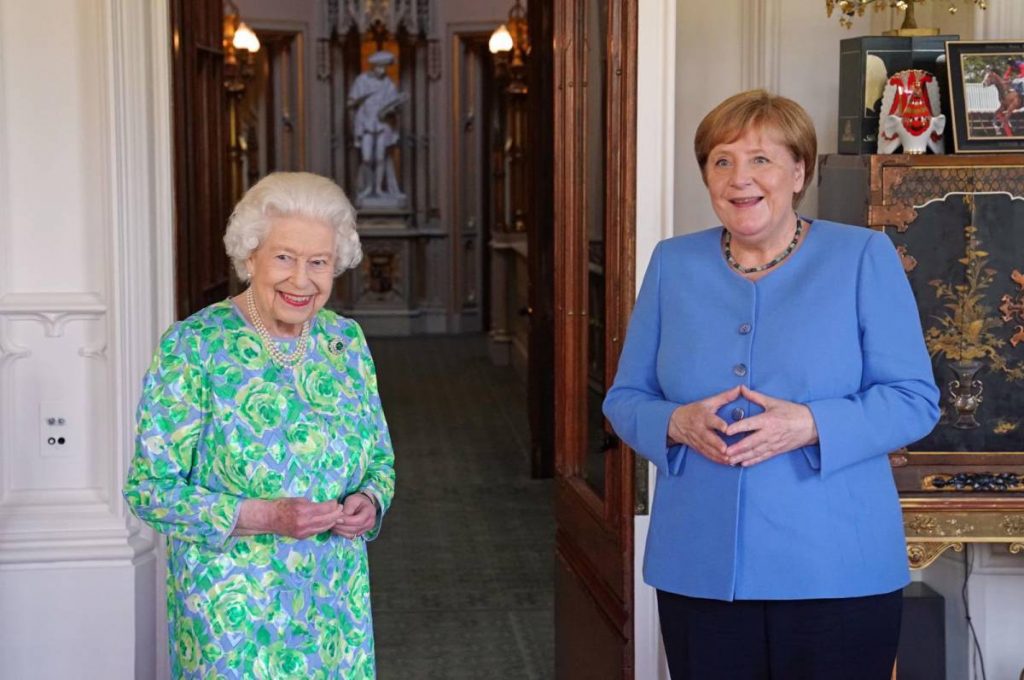 "At the beginning we didn't have much experience with this variant but we're dealing with it," she added. "And that is a continuous learning process… we have to adjust time and again to the most recent developments."
The two leaders also discussed the need for countries to take ambitious steps towards cutting carbon emissions ahead of the UK-hosted COP26 Summit and for richer countries to help developing nations boost economic growth in a clean way.
Meanwhile, Johnson reiterated the need for a permanent arrangement on the Northern Ireland Protocol that protects the Belfast (Good Friday) Agreement and safeguards Northern Ireland's place in the UK.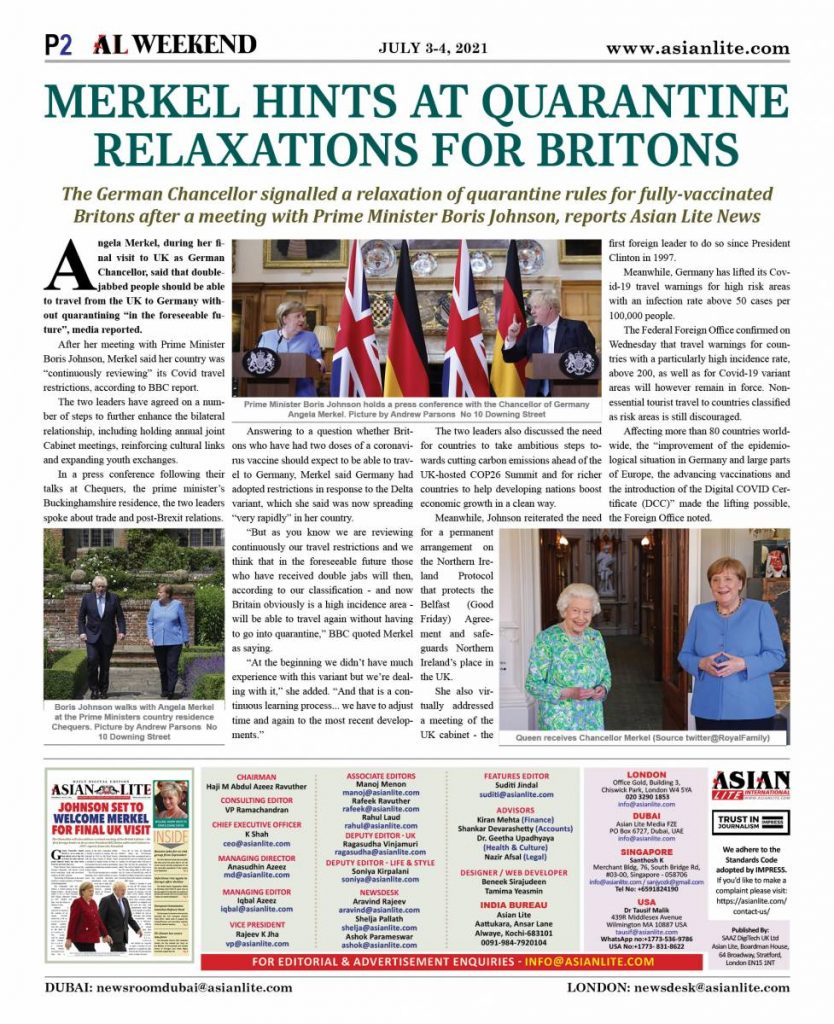 She also virtually addressed a meeting of the UK cabinet – the first foreign leader to do so since President Clinton in 1997.
Meanwhile, Germany has lifted its Covid-19 travel warnings for high risk areas with an infection rate above 50 cases per 100,000 people.

The Federal Foreign Office confirmed on Wednesday that travel warnings for countries with a particularly high incidence rate, above 200, as well as for Covid-19 variant areas will however remain in force. Non-essential tourist travel to countries classified as risk areas is still discouraged.

Affecting more than 80 countries worldwide, the "improvement of the epidemiological situation in Germany and large parts of Europe, the advancing vaccinations and the introduction of the Digital COVID Certificate (DCC)" made the lifting possible, the Foreign Office noted.