Advertisement

Face masks and distancing rules will no longer be legally required in England from July 19. Also the rule of six inside private homes will also be removed and work-from-home guidance will be scrapped, reports Asian Lite Newsdesk
Most coronavirus restrictions are set to end on July 19 as part of the final step of England's roadmap out of the lockdown, Prime Minister Boris Johnson confirmed on Monday.

Face masks and distancing rules will no longer be legally required in England from July 19, Johnson told a news conference at Downing Street.

The rule of six inside private homes will also be removed and work-from-home guidance will be scrapped, said the Prime Minister.
Johnson explained: "If we don't go ahead now when we've clearly done so much with the vaccination programme to break the link… when would we go ahead?"
He added: "We run the risk of either opening up at a very difficult time when the virus has an edge, has an advantage, in the cold months, or again putting everything off to next year."
He also said there will be no Covid certificate required as a condition of entry to any venue or event, although businesses and events can certainly make use of certification and the NHS app is giving a Covid pass as one way to show the Covid status.
He also said there could be 50,000 cases detected per day by the 19th and "again as we predicted, we're seeing rising hospital admissions and we must reconcile ourselves sadly to more deaths from Covid."
He said "as we come to the fourth step, we have to balance the risks. The risks of the disease which the vaccines have reduced but very far from eliminated. And the risks of continuing with legally enforced restrictions that inevitably take their toll on people's lives and livelihoods – on people's health and mental health. And we must be honest with ourselves that if we can't reopen our society in the next few weeks, when we will be helped by the arrival of summer and by the school holidays, then we must ask ourselves when will we be able to return to normal?"

The British government is only responsible for coronavirus restrictions in England. The devolved governments in Scotland, Wales and Northern Ireland are responsible for their own policies in relation to public health matters, the Xinhua news agency reported.

Johnson previously announced a four-week delay to the final step of England's roadmap out of Covid-19 restrictions until July 19, amid a surge in cases of the Delta variant first identified in India.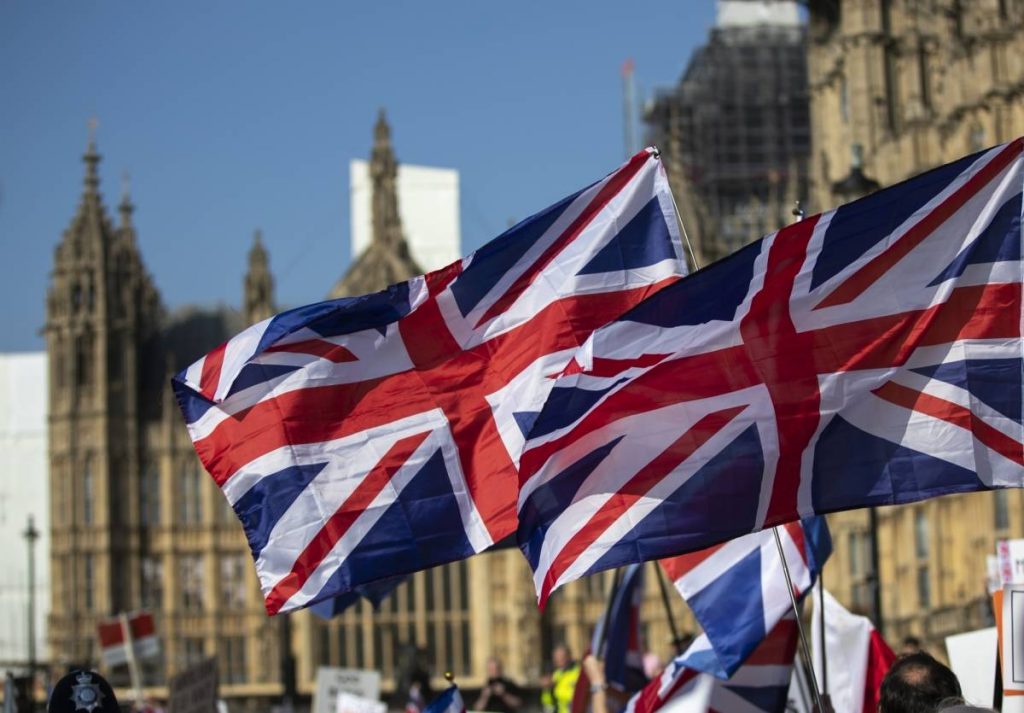 Britain reported another 27,334 coronavirus cases in the 24-hour period, bringing the total number of coronavirus cases in the country to 4,930,534, according to official figures released on Monday.

The country also recorded another nine coronavirus-related deaths. The total number of coronavirus-related deaths in Britain now stands at 128,231. These figures only include the deaths of people who died within 28 days of their first positive test.

More than 45.3 million people in Britain have received the first jab of Covid-19 vaccine and over 33.7 million people have received two doses, the official figures showed.
However, Welsh health official has said that further lockdown in Wales will not be ruled out as the number of local Covid-19 cases is rising, a media report said on Monday.

There may be a new variant that escapes our vaccines, so "I can't make those kind of predictions", said Welsh Health Minister Eluned Morgan.

Sky News also quoted Morgan as saying that Wales will not be rushed into making a decision about scrapping its coronavirus restrictions despite England's plan to do so on July 19.
ALSO READ-'UK lockdowns take heavy toll on mental health'