Advertisement

Presenters of Saugandhikam Samskritam ranged from Padma Shri, Presidential and Sahitya Academy awardees to Scholars, Research scholars, and enthusiasts from across four continents, a report by Asian Lite
A recent webinar highlighting the relevance, importance and beauty of the Sanskrit language has captivated audiences virtually. Titled Saugandhikam Samskritam, the event was organised by Sanskruti Centre for Cultural Excellence (UK), in association with The Nehru Centre (ICCR, London) and Bharatiya Vidya Bhavan. London.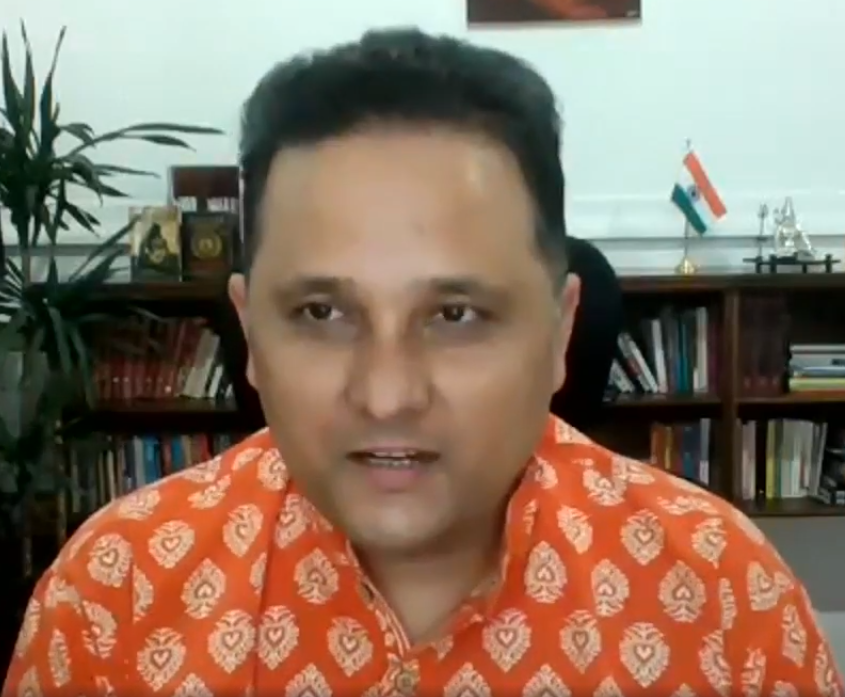 Presenters ranged from Padma Shri, Presidential and Sahitya Academy awardees to Scholars, Research scholars, and enthusiasts from across four continents presenting interesting inputs and poetical inputs.
The event began with an invocation by Akash Guntiwar, faculty of Central Sanskrit University- Bhopal campus, followed by a recitation by the students of St James, London. Opening words are rendered by Amish Tripathi, Author and Director, Nehru Centre. Message by Honourable Culture Minister of India Shri Prahlad Singh Patel for the occasion was read out.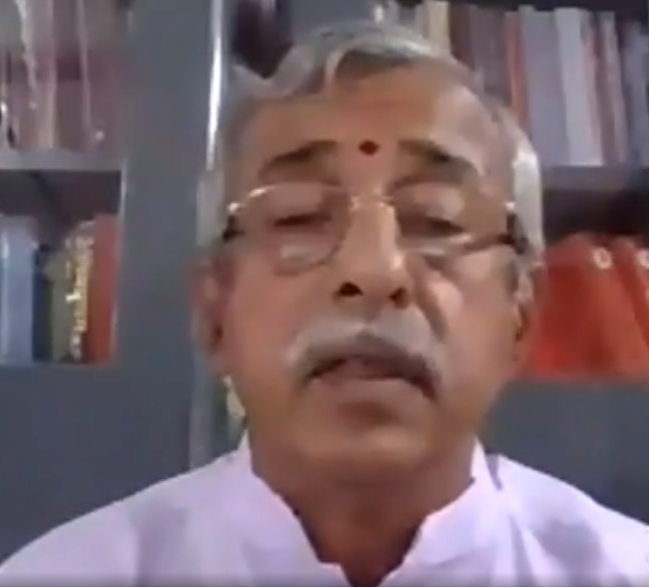 Speeches by Dr Kala Acharya, Prof. Viroopaksha V Jaddipal, Padma Shri Abhiraj Rajendra Mishra have highlighted the contemporary relevance of Sanskrit, Sanskrit as a multi-dimensional knowledge system and presence of Sanskrit in Indonesia.
Keynote by Padma Shri Chamu Krishnashastry on spoken Sanskrit and how it can be made a common man's communication system was powerful. Dr Nandakumara provided remarks on the propagation of Sanskrit and lauded the organisers for conceiving the meaningful program.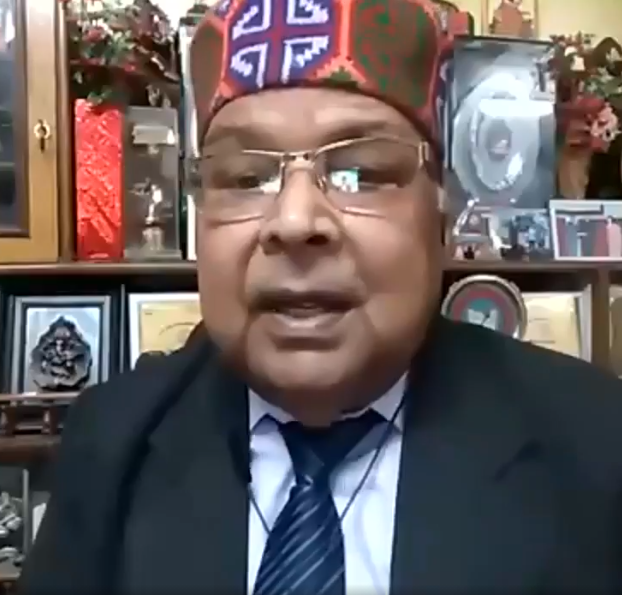 The poetry recitation had beautiful renditions by Sushil Rapatwar (UK), Acharya Durgaprasad Pokharel (UK), Dr Suhas Mahesh (UK), Aneesh Raghavan (India), Abirlal Gangopadhyay (India), Shiva Rajeev Shrivastava (South Africa), Yuvraj Bhattarai (India), Kushagra Aniket (USA), Dr Shrinathdhar Dwivedi (India), Dr M Sudarshan Chiplunkar (India), Dr Dhananjay Mishra (India), Dr Rajkumar Mishra (India), Dr Arvind Kumar Tiwari (India), Dr Ramakrishna Pejathaya (India), Prof. Ravuri Gayatri Murali Krishna (India), Prof. Satish Kumar Kapoor (India) and Dr Tulsidas Parauha (India). The event was anchored by Ragasudha Vinjamuri, Founder of Sanskruti Centre. Backup support was provided by Radhika Joshi.
The event video can be viewed at
https://www.facebook.com/Sanskruti100/videos/957022571799950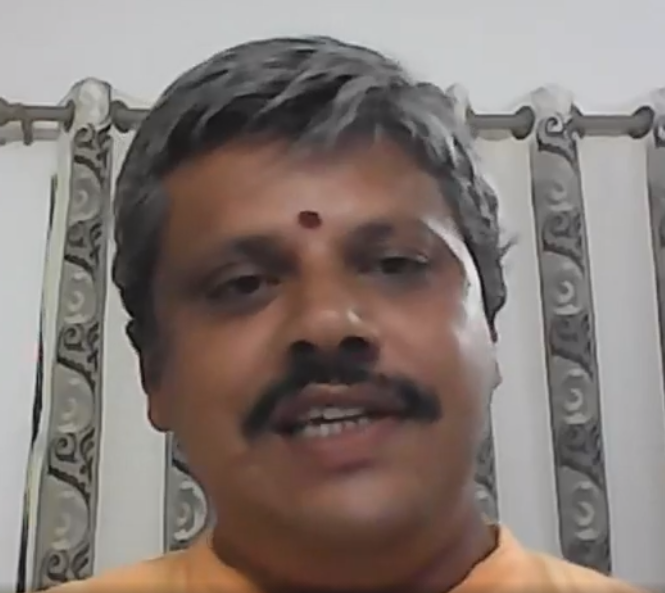 ALSO READ – Sanskruti Centre organises captivating webinar on Koodiyattam