Advertisement

Aishwarya also spoke about how pan-India films are taking cinema in different languages to larger sections of the population…reports Asian Lite News
Aishwarya Rai has said that she owes a debt of gratitude to the ace director Mani Ratnam and praised him for making an ambitious historical epic dram such as 'Ponniyin Selvan: I'.
The actress, who has been previously cast by Mani Ratnam in 'Iruvar', 'Guru' and 'Raavan', was in the Capital with the multi-lingual film's leading stars Chiyaan Vikram, Jayam Ravi, Karthi and Trisha. She emphasised that "the entire cast is fortunate to be part of this film".
Aishwarya continued: "I have always been fortunate to be part of larger-than-life projects, but what makes this special is that it is Mani sir's film. This movie is a labour of love and the guru is Mani Sir. It is such an enticing, intriguing and exciting film. How fortunate we are that we are a part of this magnum opus."
She added: "Magic happens when we are in it together. What a great team. From the cast to the camera persons, to everyone else — all have contributed to the making of this film. Thank you so much, Mani sir for making me a part of this film."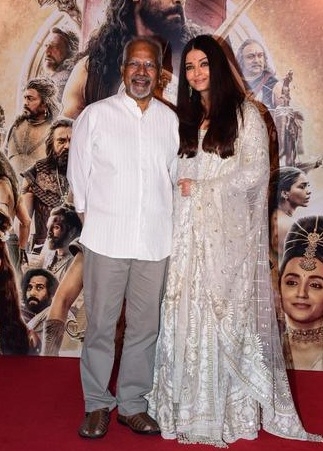 Aishwarya also spoke about how pan-India films are taking cinema in different languages to larger sections of the population.
"I feel it is a great time as cinema is accessible through different platforms and people are embracing it with open arms in all parts of the country," she said.
In the movie, Aishwarya plays the queen Nandini of Pazhuvoor. The film's promotions sum up the thought behind the character with the words: "Vengeance has a beautiful face."
'Ponniyin Selvan: I' is a period drama based on popular Tamil writer Kalki Krishnamurthy's 1955 novel of the same name.
Tech advances made 'Ponniyin Selvan' possible
Mani Ratnam, the maestro who is bringing his epic film 'Ponniyin Selvan: I' to the theatres this week, had earlier attempted to adapt Kalki Krishnamurthy's eponymous novel into a film not once, but twice.
The first time, it was in the 1990s, and the second time, in the 2010s, but somehow neither effort materialised into a film. The filmmaker is happy that the film wasn't made back then
In a conversation Ratnam said, "In a way, I am glad this film didn't materialise back then because I feel today we are far more equipped to handle such a subject on screen given the technological advances. This film is made for the big screen as it has an expansive set design, action, costumes, photography and pretty much everything."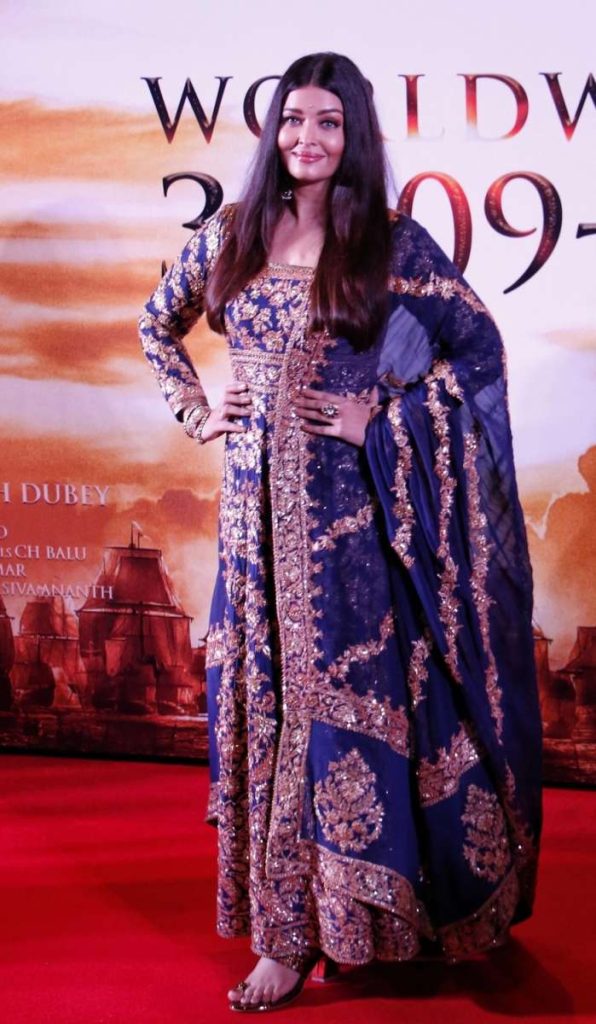 'Ponniyin Selvan' is "one of the earliest books" that the auteur had read even before he thought of becoming a filmmaker.
When asked what intrigued him to adapt this story for the screen and the reason behind his perseverance for this "dream project", he noted: "The film's story is a historical fiction and deals with the Chola period. It is told in a very adventurous way, quite in the space of Alexandre Dumas [the French author of 'The Three Musketeers']. Kalki's writing in the novel is very vivid and that shaped my vision to tell this story on the big screen."
ALSO READ-'Ponni Nadhi', the first single from 'Ponniyin Selvan' launched