Advertisement

Hilary Mutyambai, inspector-general of Police, told journalists in Nairobi that a total of 150,000 officers drawn from partner securities agencies will be deployed during the elections to ensure a safe environment for all to cast their votes…reports Asian Lite News
Kenyan police has said that they have heightened security ahead of the general elections slated for Aug. 9.
Hilary Mutyambai, inspector-general of Police, told journalists in Nairobi, the capital of Kenya, that a total of 150,000 officers drawn from partner securities agencies will be deployed during the elections to ensure a safe environment for all to cast their votes.
"Formed police units have also been deployed across the country to offer tactical support to general duty officers before, during and after the general elections," Mutyambai said.
He revealed that there is a further provision for the deployment of aircraft in strategic locations to provide logistical and air support when and where required throughout the electioneering period.
The August poll is set to be tightly contested between major political alliances — Kenya Kwanza headed by Deputy President William Ruto and Azimio la Umoja which is led by former Prime Minister Raila Odinga.
President Uhuru Kenyatta who is serving his final term in office has opted to support Odinga, his former rival for the top post, who is making his fifth presidential run, rather than his own deputy.
Mutyambai observed that as part of preparations for the elections, they have put in place elaborate measures and strategies to ensure that security is guaranteed throughout the electoral cycle to enable the Independent Electoral and Boundaries Commission (IEBC) to conduct free, credible and fair elections.
"To ensure proper coordination of all activities surrounding the election, Kenyan police have also established an election security secretariat," he said.
Mutyambai observed that Kenyan police have also developed election security guidelines for use by police commanders to address gaps in operations experienced during previous elections.
"The police are aware of the need to sensitize and train officers on election security management to ensure they are acquainted with their roles and responsibility," he said.
He added that the security agency will also lease additional vehicles and operational equipment to ensure that officers are well resourced and in a high state of readiness to handle all forms of threats that may arise before, during and after the general elections.
'Respect for fundamental rights key'
"Civic space, public participation, fundamental freedoms and a violence-free environment are critical to foster inclusive engagement in the electoral process, and the exercise of political rights," UN experts emphasised in a press release from the UN human rights office OHCHR, as the East African nation prepares to go to the polls on 9 August.
Political tensions during the campaign as well as hate speech by candidates and their supporters, have a dangerous potential to ignite flames of violence, said the experts.
They urged all parties to uphold the right to political participation, freedoms of assembly, opinion and expression, and to respect the role of an independent judiciary.
"All those involved in the electoral process must commit themselves to peaceful conduct prior, during and after elections. Candidates and political parties must refrain from using inflammatory language which may lead to violence and human rights abuses, particularly against women, persons with disabilities, LGBTIQ+ individuals or ethnic groups," they said.
Kenya has a history of contested elections and political violence, marked by human rights violations, including loss of life, as well as sexual and gender-based violence, the experts noted.
In the aftermath of the 2007 ballot, more than 1,000 people were killed and 350,000 displaced in ethnic riots. Both then rival presidential candidates Uhuru Kenyatta and William Ruto were summoned to the International Criminal Court (ICC) to face charges of crimes against humanity. Charges were eventually dropped against Kenyatta, and Ruto's case was dismissed.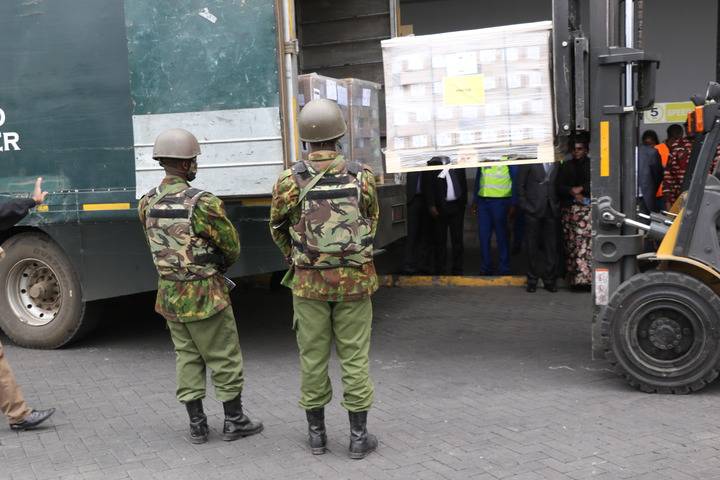 Familiar faces
The leading candidates are former Prime Minister Raila Odinga who has been endorsed by former rival and current president, Kenyatta, and Ruto, who is the current deputy president.
Kenya's election law requires that a presidential candidate win more than 50 percent of the vote for an outright win. This presidential election will be Kenya's third under the constitution established in 2010.
The independent rights experts who issued the statement receive their mandates from the UN Human Rights Council, which is based in Geneva.
They operate in their individual capacity and are neither UN staff, nor are they paid for their work.
ALSO READ-IMF okays $235.6 mn loan to Kenya