Advertisement

The low first gear delivers instantaneous power for greater confidence on-and off-road, while the high ninth gear keeps engine rotations as low as possible for improved fuel efficiency…reports Asian Lite News
Strengthening its model line-up and continuing to build on its SUV dominance across the region, Nissan has introduced a new 9-speed automatic transmission to the Middle East, offering customers a host of benefits and improved driving experiences. Making its debut in the recently launched all-new 2022 Nissan Pathfinder, the new high efficiency, quick-response automatic transmission delivers on customers' needs in the region for greater fuel efficiency without compromising on power.
The new 9-speed automatic transmission offers a 30% improvement in the Pathfinder's acceleration, building on the benefits offered by the Continuously Variable Transmission (CVT) in previous models. In addition to being lighter than the CVT, the 9-speed automatic transmission offers higher efficiency as a result of design upgrades, along with a highly responsive actuator for a more engaging driving experience.
With the widest gear ratio coverage in the segment, the all-new Pathfinder's latest transmission enables highly responsive gear changes, to prioritize power or efficiency as and when needed. The low first gear delivers instantaneous power for greater confidence on-and off-road, while the high ninth gear keeps engine rotations as low as possible for improved fuel efficiency.
The new transmission features design and mechanical optimizations to maximize durability and responsiveness, offering drivers enhanced control and a smoother drive. Its modular construction furthers the driving comfort and pleasure the Pathfinder is admired for. Equally at home on city streets and off the beaten path, the all-new Pathfinder showcases its ruggedness through the introduction of paddle shifters and Hill Start Assist as standard on all grades, and Hill Descent Control on certain 4WD variants in the region.
The all-new 9-speed automatic transmission, which is controlled through an electronic gear shifter, is paired to an all-new Intelligent 4WD system that offers drivers seven unique Drive and Terrain modes to tackle all terrain. The all-new Pathfinder is an ideal family adventure vehicle not just in looks, but in modern capability as well. All grades of the 2022 Pathfinder feature a 284-horsepower 3.5-liter Direct Injection V6 with 340 Nm of torque.
Plan for first EV-solid battery
Japanese automaker Nissan has unveiled its first prototype production facility for all-solid-state battery cells, which the company aims to bring to market in coming years.

Nissan said it aims to launch an EV with all solid-state batteries developed in-house by fiscal 2028.

This prototype facility, within the Nissan Research Center in Kanagawa Prefecture, is aimed to further promote the development of all-solid-state-batteries, said the automaker.

"Nissan has been a leader in electrification technology through a wide range of R&D activities, from molecular-level battery material research to the development of safe, high-performance EVs. Our initiatives even include city development using EVs as storage batteries," said Kunio Nakaguro, executive vice president in charge of R&D.

The carmaker plans to establish a pilot production line at its Yokohama Plant in fiscal 2024, with materials, design and manufacturing processes for prototype production on the line to be studied at the prototype production facility.

Nissan said late on Friday that all-solid-state batteries can be reduced to $75 per kWh in fiscal 2028 and to $65 per kWh thereafter, placing EVs at the same cost level as gasoline-powered vehicles.

All-solid-state batteries are expected to be a game-changing technology for accelerating the popularity of electric vehicles.

They have an energy density approximately twice that of conventional lithium-ion batteries, significantly shorter charging time due to superior charge/discharge performance, and lower cost thanks to the opportunity of using less expensive materials.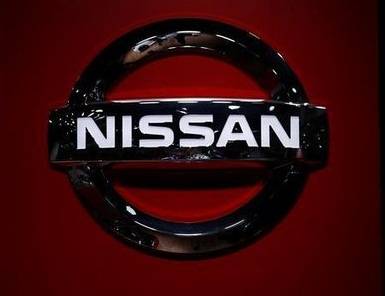 With these benefits, Nissan expects to use all-solid-state batteries in a wide range of vehicle segments, including pickup trucks, making its EVs more competitive.

"Going forward, our R&D and manufacturing divisions will continue to work together to utilize this prototype production facility and accelerate the practical application of all-solid-state batteries," Nakaguro noted.
ALSO READ-Maktoum bin Mohammed receives CEOs of Nissan Motor Corporation