Advertisement

Mr. Devani expressed his gratitude and willingness to be part of the foundation in promoting Former President Faure's vision….reports Asian Lite News
The Danny Faure Foundation appointed Mr. Kishan Devani, BEM, FRSA as its Senior Advisor. The Chairman and Founder of the Foundation, former president Danny Faure shared 'I have been impressed by Mr. Devani's extensive knowledge of the pressing issues of our times that align with the five pillars of the Foundation. Together, we will reach out to the wider community to promote the work of the Foundation'."
"I am honoured and thrilled to be appointed Senior Advisor to the Danny Faure Foundation. I look forward to working with the foundation in promoting the 5 Pillars of the Foundation and Former President Faure's vision for the Foundation." Said Mr Devani.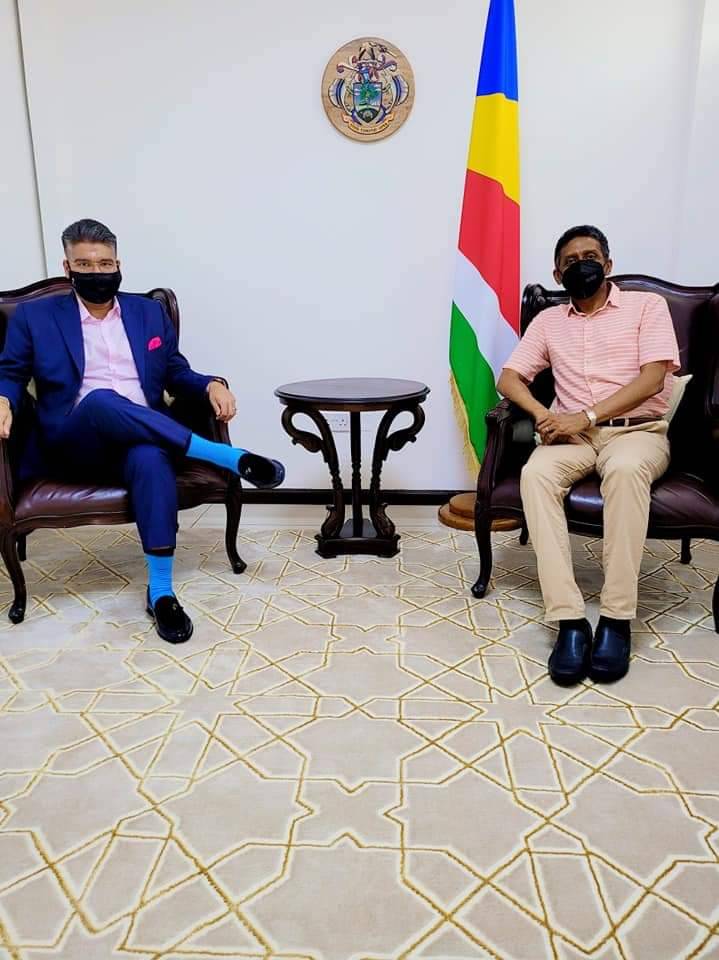 Inspired by the Founder Former President of the Seychelles – Danny Faure, their mission is to contribute towards the sustainable development of Seychelles and to join the global community in its efforts to achieve a more equitable, just, sustainable and healthy planet, for the present generation and the future generations to come.
The Danny Faure Foundation is based on five pillars and aims to
1. Promote ocean governance. It is our duty, each and every one of us, to protect our ocean- the beating blue heart of our planet.
2. Promote the Blue Economy as the next frontier of sustainable development;

3. Promote good governance, accountability and transparency for sustainable development in Africa;
4. Promote effective leadership and gender equality in a new generation of leaders in Africa;
5. Sensitize and encourage the youth to adopt positive lifestyles in shaping the country to its highest level of development- in the areas of education, health and environmental protection.