Advertisement

However, UK India Business Council (UKIBC) managing director Kevin Cole said a reduction in tariff on Scotch whisky could prove to be a "win-win" for both the countries…reports Asian Lite News
Indian whisky makers are making a surprising and spirited bid to break into the British market, the home of Scotch, pushing the amber nectar to the forefront of "sticky issues" in India-UK free trade talks.
While India has agreed to slash the import duty on high-end Australian wines, a similar tariff cut for Scotch whisky may not be easy to negotiate for the Brits. The domestic alcoholic beverage industry is demanding that the UK remove a key requirement for whiskies and spirits to enter the UK market: three-year maturation.
The two countries concluded the third round of talks for the proposed FTA last week, and are exploring the possibility of an interim deal. The UK has long sought a tariff reduction on its premium spirits including Scotch, which currently stands at a stiff 150%.
The Indian alcoholic beverage industry is looking for access to the UK market by demanding the withdrawal of the maturation requirement in UK law. The UK has a three-year maturation condition for imports, but India's hot climate means spirit evaporates during the maturation process, causing losses and increasing costs.
"Whisky is likely to become a sticky point in the India-UK free trade agreement negotiations. The UK asks for a three-year maturation for whiskies. We don't mature to that extent due to the warmer climate in India. They should create a different category called Indian whisky, which is not 'aged' in view of the technical reason," said Vinod Giri, director general, Confederation of Indian Alcoholic Beverage Companies (CIABC).
However, UK India Business Council (UKIBC) managing director Kevin Cole said a reduction in tariff on Scotch whisky could prove to be a "win-win" for both the countries.
Further, CIABC has suggested the Centre should allow selling Indian whiskies in the UK as 'Indian Whisky', irrespective of whether they were made from malt, grain spirits or molasses-based spirits. Same must be the case for all other alcohol categories.
"We reiterate that the domestic alcoholic beverages industry only seeks just and fair level playing field for Indian producers and helps them achieve global scale and success. Today India produces internationally acclaimed single malt whisky brands such as Paul John, Amrut, Rampur, Solan Gold, gins such as Jaisalmer, and wines like Sula which are being exported across the globe," it said.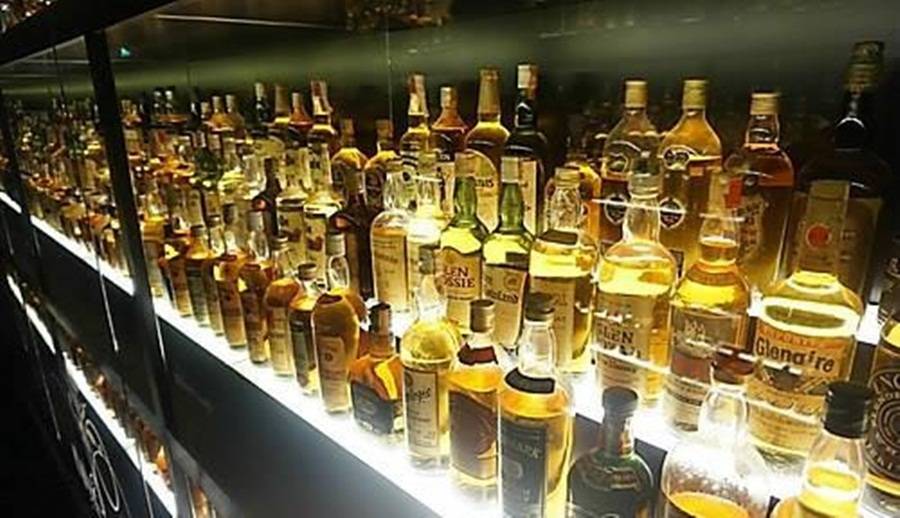 "These products confidently and proudly showcase their Indian heritage to the world. Back home, the alcoholic beverages industry contributes Rs 2.5 lakh crore annually in taxes to the states, employs 20 lakh people and supports 50 lakh farmers," it added.
It is vital for the greater interests of the domestic industry and will thereby create opportunities for Indian products to mark their presence globally, the confederation said.