Advertisement

Latest data from UK Health Security Agency shows booster doses are continuing to provide high levels of protection against severe disease from the Omicron variant among older adults, reports Asian Lite Newsdesk
A fourth Covid-19 jab is not yet needed, said government scientific advisers on Friday since booster doses continue to provide high protection against severe disease from the Omicron variant among older adults, media reported.
UK Health Security Agency data show three months after boosting, protection against hospitalisation remains at about 90% for people aged 65 and over, the BBC reported.
Protection against mild symptomatic infection is more short-lived. That drops to around 30% by about three months.
Meanwhile, figures also showed that with just two vaccine doses, protection against severe disease dropped to around 70% after three months and to 50% after six months.
The Joint Committee on Vaccination and Immunisation (JCVI), which advises on vaccine policy, says the priority therefore remains to get first, second and third doses to those who have not already had them, the BBC reported.
This is despite some countries such as Israel starting to give fourth Covid shots to manage the highly infectious Omicron variant that is causing rising numbers of infections around the globe.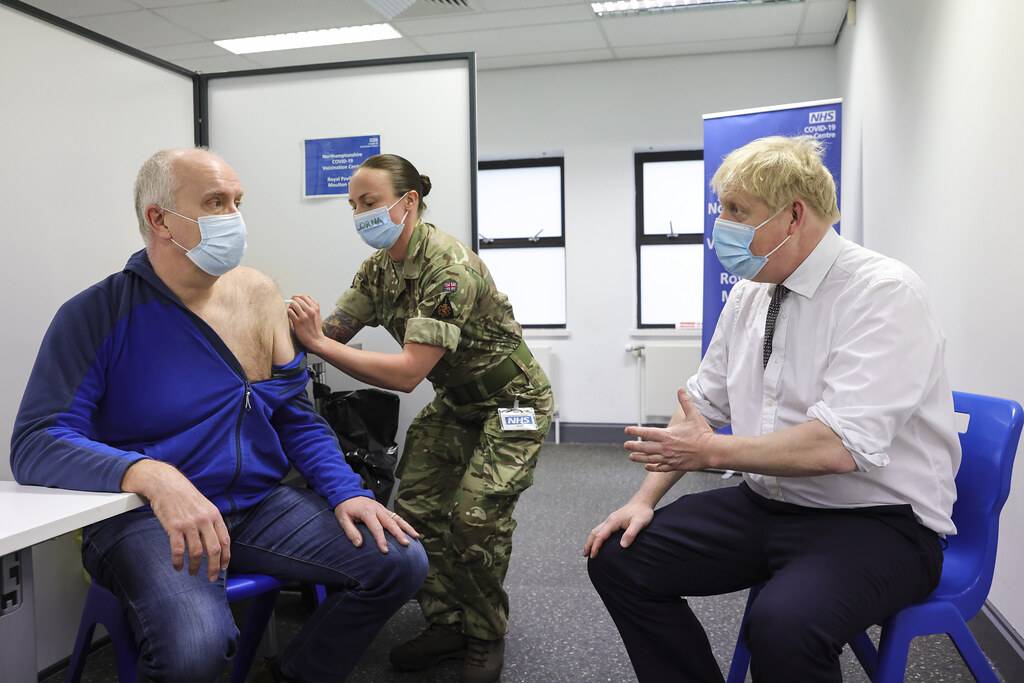 Meanwhile, more than 35 million boosters and third doses have now been administered across the UK.
"The current data shows the booster dose is continuing to provide high levels of protection against severe disease, even for the most vulnerable older age groups," said Professor Wei Shen Lim, the JCVI's chair of COVID-19 immunisation. "For this reason, the committee has concluded there is no immediate need to introduce a second booster dose, though this will continue to be reviewed."
"The data is highly encouraging and emphasises the value of a booster jab. With Omicron continuing to spread widely, I encourage everyone to come forward for their booster dose, or if unvaccinated, for their first 2 doses, to increase their protection against serious illness," Professor Shen Lim added.
The latest study looked at booster doses in those aged over 65, who were among the first to be eligible when the booster rollout began in mid-September.
Whilst with a booster dose, the duration of protection against severe disease remains high, protection against mild symptomatic infection is more short-lived and drops to around 30% by about 3 months.
Britain reported 194,747 coronavirus cases on January 5 and 179,756 cases on January 6.
New data revealed that the epicentre of the current COVID outbreak in Britain has moved from London to the North West of England.
Figures from the UK Health Security Agency's latest surveillance report also showed a sharp rise in hospital admissions in older people, especially those aged over 85.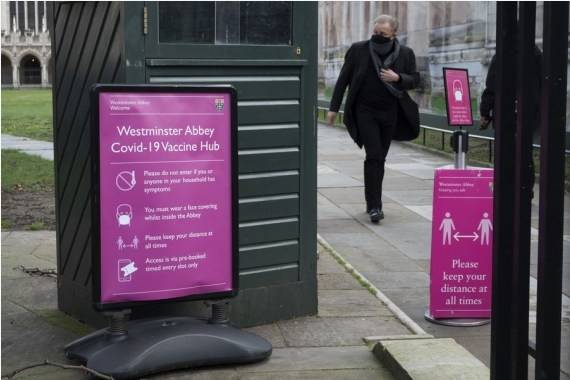 British Transport Secretary Grant Shapps has confirmed that more than 20 National Health Service (NHS) trusts have now declared a critical incident.
"There are 137 trusts, there are 24 which are critical. It is not entirely unusual for hospitals to go critical over the winter, often with things like the flu pandemic, but there are very real pressures which I absolutely recognise," he told Sky News.
He added that an additional 5,000 doctors and 10,000 more nurses are in place across the country compared to last year.
Meanwhile, an estimated 1.3 million people in Britain were experiencing self-reported long COVID as of December 6, the Office for National Statistics (ONS) has said.
The figure, which only accounts for the four weeks to December 6, represents 2 per cent of the country's entire population.
The ONS added that 21 per cent who were reporting having long COVID first had or suspected having the virus less than 12 weeks ago. A total of 70 per cent said they had it at least 12 weeks previously and 40 per cent said they were infected at least a year ago.
More than 90 per cent of people aged 12 and over in Britain have had their first dose of vaccine and more than 82 per cent have received both doses, according to the latest figures. More than 60 per cent have received booster jabs, or the third dose of a coronavirus vaccine. (with inputs from ANI)
ALSO READ:
Boris quashes rumours on easing of immigration rules for Indians
India: 7-day quarantine must for all international arrivals