Advertisement

Bharatkumar Sisodia has been awarded MBE (Member of the Order of the British Empire) in Her Majesty the Queen's New Year's Honours list 2022.
Sisodia, resident of Oldham in Greater Manchester, has been awarded an MBE in recognition of his lifelong voluntary services for the community. He has dedicated over 50 years of service in helping to preserve cultural heritage, community cohesion and support for the community through a wide range of organisations.
Sisodia has made this remarkable selfless contribution for the community across the North West, by serving as: President, Chairman or General secretary of the Indian Association Oldham (over many years); Chair of the Board of Trustees of Bharatiya Vidya Bhavan Manchester (Institute of Indian Art & Culture); an Oxfam Committee member; Vice Chair of the Community Relations Council; Vice Chair of the Council for Racial Equality; Chairman of the Interfaith Forum; Producer of the Talking Newspaper for the Blind; Director of Citizens' Advice Bureau; National Convener for Human Values in the Sri Sathya Sai Baba Council of UK; Treasurer for the British Association of Rajputs; a Magistrate for more than 30 years and a panel Justice on Appeals hearings at Crown Courts; a Governor of a secondary school; Director of the Asian Business Association (Oldham); founder of the Annual Health Awareness Day event in Oldham, providing free walk in health checks for the community.
Upon receiving this very prestigious Award Bharatkumar said "Serving those who are in need is itself a great honour which brings immense satisfaction. I am very grateful for both having had the opportunities to serve and in receiving this prestigious award".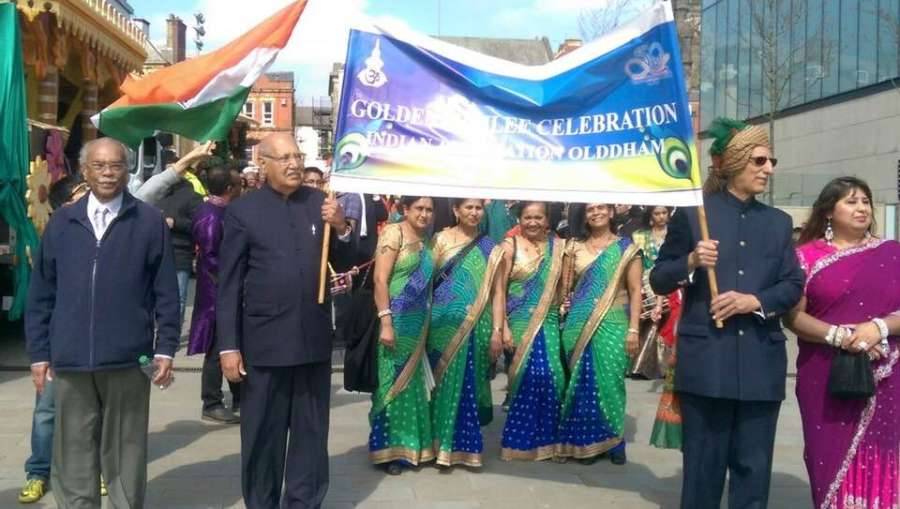 Over the years Sisodia has also engaged in many fund raising projects that have proved immensely beneficial for the community which include raising over £50,000 for the first MRI Scanner for the Royal Oldham Hospital.
With regards to engaging in voluntary work he said, "Volunteers do amazing work that is filled with love, compassion and care. Life is all about cultivating love through rendering selfless service. Opportunities to engage in charitable work that suit every individual are all around us. We just need to open our eyes, see and get engaged in helping wherever there is a need.''
During this Coronavirus lockdown Sisodia and a team of volunteers joined a project called "Phone Your Friend" run by Sri Sathya Sai Baba Organisation in India to teach English to school teachers in remote parts of India. His team takes a lesson once a week teaching English.
Spiritually inclined Sisodia hosted the global humanitarian leader Sr Sri Ravi Shankar in his house when the Art Of Living organisation was in its nascent stage in the UK.