Advertisement

Staff from the University travelled recently to India to visit Chitkara University, GD Goenka University and the Institute of Management Studies (IMS) Noida, reports Rahul Laud
University College Birmingham (UCB) has forged new international collaborations with a range of academic institutions and organisations in India as part of a continuing drive to boost skills development in the country.
Staff from the University travelled recently to India to visit Chitkara University, GD Goenka University and the Institute of Management Studies (IMS) Noida, meeting with counterparts to discuss opportunities for cooperation and progression. They also met with representatives from the National Skill Development Corporation (NSDC) and the British Council in India.
Bharat Sakhuja , Associate Director of the University's International department. who was part of the delegation said, "The new linkups offer a wide range of potential benefits and opportunities for both University College Birmingham and its partners, covering key areas including student mobility and upskilling, progression arrangements, teacher training and cooperation, as well as collaborating in joint conferences and seminars. "
Discussions were also held towards creating more opportunities for Indian students to attend short courses in the UK, enabling them to explore and experience living and studying in Britain, along with raising awareness concerning education abroad.
UCB delegation also included Alice Wilby, Pro Vice-Chancellor (Access, Participation and Student Experience) at University College Birmingham.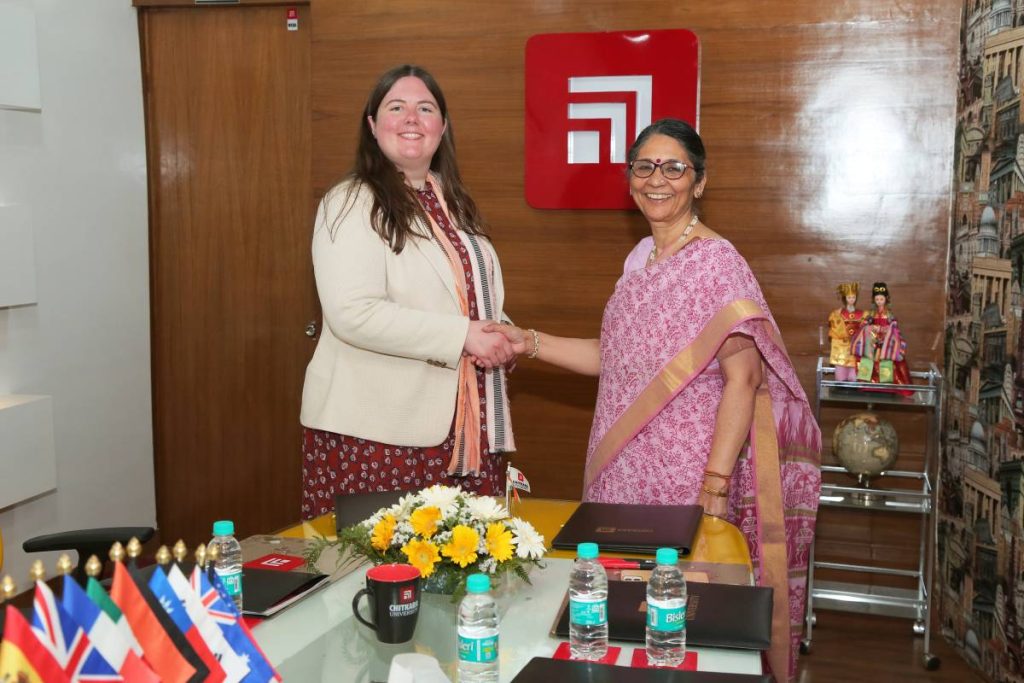 Alice said: "We were delighted to meet with such impressive and welcoming partners, and to open up genuine collaboration between our institutions. "We look forward to working together on a range of projects, including international mobility and skills development."
The collaborations were welcomed by senior staff from each organisation, who commended the benefits of working with the University. Dr Sangeet Jaura, Pro Vice-Chancellor of Chitkara University, believes that the collaboration between Chitkara and University College Birmingham will bring forward awareness among students. She feels it will allow effective mobility of students between the institutions and enable them to consider integrated pathways.
Professor Tabrez Ahmad, Vice-Chancellor of GD Goenka University, contemplated , "With the expertise that both University College Birmingham and GD Goenka hold, there are so many synergies which would be beneficial not only for students but for the academics in raising the level of teaching."
Dr Manju Gupta, Dean Academics at IMS Noida, assured , "An international strategy between IMS and UCB will not only support our students but allow students around the IMS community to take advantage of this relationship."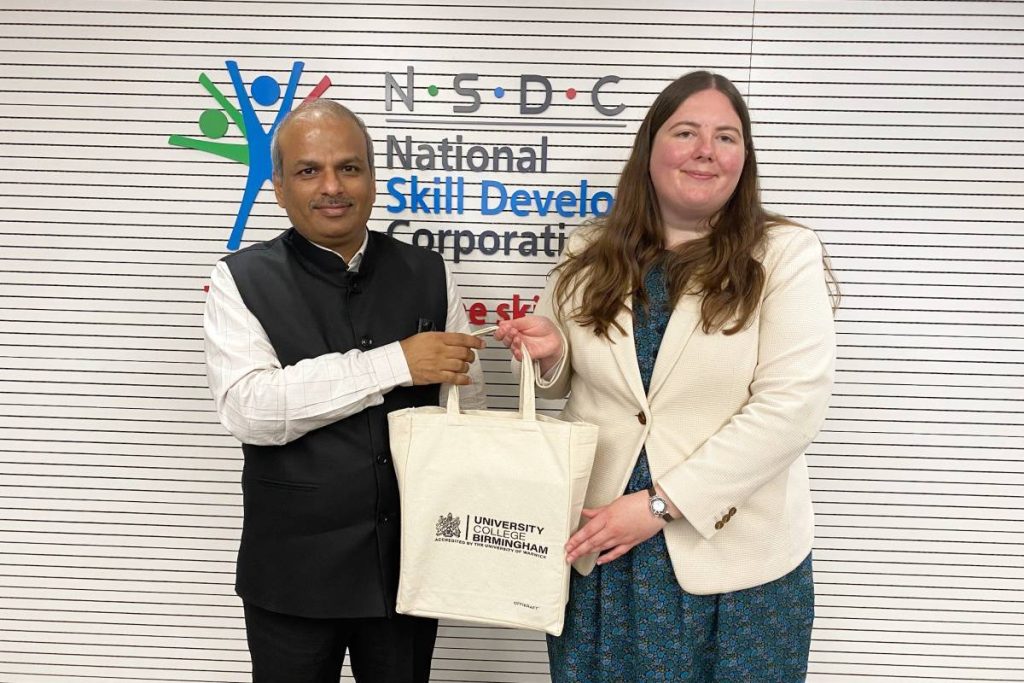 Ved Mani Tiwari, Chief Operating Officer of the NSDC, said: "With more than 12 different areas of expertise that UCB holds, there are a great deal of synergies that NSDC and the University can work on, including teacher training programmes and upskilling students via certification programmes."
Last year saw the UCB signed an agreement with Vibrant Gujarat to explore progression opportunities that will help meet India's skills agenda and the NSDC's vision of an 'employment-ready' young India.