Advertisement

Truss spent her first hours after entering Number 10 sacking members of Boris Johnson's Cabinet and appointing her own, leaning heavily on trusted supporters…reports Asian Lite News
Liz Truss on Tuesday declared that Britain could "ride out the storm" of the cost of living crisis as she prepared to freeze annual energy bills for households at around £2,500.
Speaking from the steps of Number 10 under grey clouds, the new Prime Minister used her first speech to reassure the country that financial help was coming.
She also appointed a Cabinet of loyalists, rejecting calls from senior Tories to choose Rishi Sunak supporters for top roles.
Truss will unveil a package of measures to help with spiralling energy costs as early as Thursday. Household energy bills are set to be frozen this winter and next, and businesses are also expected to receive support, although details are still being finalised.
The vast intervention will be funded with borrowing, and the total cost could be more than £150 billion.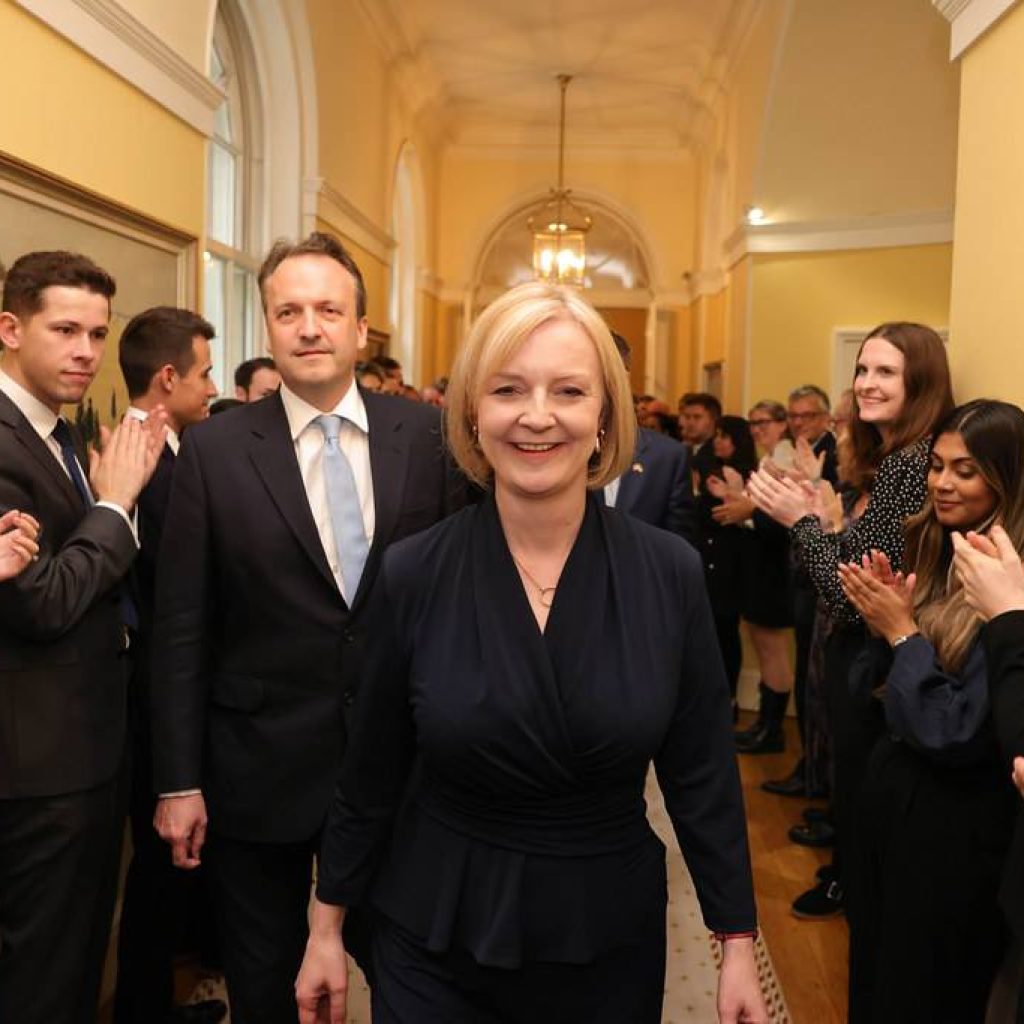 Speaking after a visit to Balmoral, where she was formally appointed Prime Minister by the Queen, Truss said: "We shouldn't be daunted by the challenges we face. As strong as the storm may be, I know that the British people are stronger. Our country was built by people who get things done. We have huge reserves of talent, of energy, and determination. I am confident that together we can ride out the storm, we can rebuild our economy and we can become the modern brilliant Britain that I know we can be."
Truss spent her first hours after entering Number 10 sacking members of Boris Johnson's Cabinet and appointing her own, leaning heavily on trusted supporters.
Therese Coffey, one of her closest friends in politics, was named as Deputy Prime Minister and Health Secretary in a signal of the importance the new Prime Minister places on tackling the NHS backlog.
Kwasi Kwarteng was appointed Chancellor, James Cleverly became Foreign Secretary and Suella Braverman, who ran for the Tory leadership, was made Home Secretary.
It means that for the first time in history none of the great offices of state is held by a white man. The three senior figures also have limited Cabinet experience – just three years combined.
Truss chose not to give Cabinet jobs to many supporters of Sunak, her Tory leadership rival, despite calls for a unity front bench. Sunak was not appointed to a Cabinet role.
The move is a political risk given that her two predecessors were forced out of office by rebellions among Conservative MPs.
Truss will hold her first Cabinet meeting on Wednesday before facing Sir Keir Starmer in her first Prime Minister's Questions. On Tuesday night she spoke on the phone to Joe Biden, the US president.
The White House stressed that Northern Ireland peace must be protected – a hint at past concern over the UK's push to unilaterally change post-Brexit trade rules in the province.
Volodymyr Zelensky, the Ukrainian president, said he had invited Truss to Ukraine after becoming the first foreign leader to hold a call with the new Prime Minister.
Johnson brought down the curtain on his three-year premiership with a 7.30am speech outside Downing Street in which he pledged support to Truss and touted his achievements in office.
But he also appeared to hint that hopes of a political comeback were not gone, citing Cincinnatus, an Ancient Roman politician who gave up power but returned again.
Truss's speech threatened to be overshadowed by a downpour that broke just moments before her arrival at Number 10.
The Downing Street podium was covered by a plastic bag and removed as the shower struck, but was returned as the rain eased for her address.
She laid out her policy priorities in office, saying: "I will get Britain working again. I have a bold plan to grow the economy through tax cuts and reform. I will cut taxes to reward hard work and boost business-led growth and investment. I will deal hands-on with the energy crisis caused by Putin's war. I will take action this week to deal with energy bills and to secure our future energy supply."
She named NHS reform as another key drive, saying: "I will make sure that people can get doctors' appointments and the NHS services they need. We will put our health service on a firm footing."
There was praise for her predecessor as she said: "Boris Johnson delivered Brexit, the Covid vaccine, and stood up to Russian aggression. History will see him as a hugely consequential prime minister."
Truss talked up the "grit, courage and determination" of the British people, saying: "I know that we have what it takes to tackle these challenges. Of course it won't be easy. But we can do it. We will transform Britain into an aspiration nation."
Fresh details emerged about the huge package of support she is preparing to announce later this week to protect homes and businesses from rising energy bills.
All 28 million households are expected to be protected until 2024 in an intervention that goes further and lasts longer than Labour's proposals.