Advertisement

Drawing inspiration from Michelangelo's iconic Sistine Chapel fresco, Pasta Oner crafted his interpretation of the "divine touch" on Vitězné náměsti. This pop-art mural portrays the "hand of God," directing attention to the words "Choose to Be Happy." This uplifting artwork emerged through Prague's Stuck in the City initiative…reports Asian Lite News
In the bustling cities and quaint towns of Czechia, an extraordinary form of artistic expression unfolds on the very streets we walk. Street art, an ever-evolving dialogue between creativity and public space, has found a vibrant home within the nation's urban landscapes. Venture into the world of street art in Czechia, where walls become canvases, and passersby become part of the art.
The streets of Czechia serve as an open-air gallery, inviting both locals and visitors to experience art in an unconventional setting. From the cobbled alleys of Prague's Old Town to the industrial backstreets of Brno, street art punctuates the urban scenery with bursts of colour and thought-provoking messages. Street art in Czechia is rooted in a history of resistance and self-expression. Themes of freedom, democracy, and unity are often woven into the art, serving as a reminder of the nation's journey.
In today's Prague, the street art scene thrives, and this creative optimism permeates the narrow lanes and paths. Look out for sculptures, installations, and murals that infuse the city. Among the treasures is one of Prague's few legal graffiti walls, Tesnov. Just a 15-minute stroll from the city centre, Tesnov offers a fitting conclusion to your street art exploration, allowing you to craft cherished memories along the way.
Drawing inspiration from Michelangelo's iconic Sistine Chapel fresco, Pasta Oner crafted his interpretation of the "divine touch" on Vitězné náměsti. This pop-art mural portrays the "hand of God," directing attention to the words "Choose to Be Happy." This uplifting artwork emerged through Prague's Stuck in the City initiative.
Last of all not to forget the renowned John Lennon Wall. Despite its frequent cleanings, the Lennon-inspired graffiti has graced this wall since the 1980s, never disappearing for more than a few hours. Nestled in the heart of Old Town, this vibrant wall is adorned with uplifting quotes, Beatles' lyrics, and personal expressions through notes, musings, and artwork.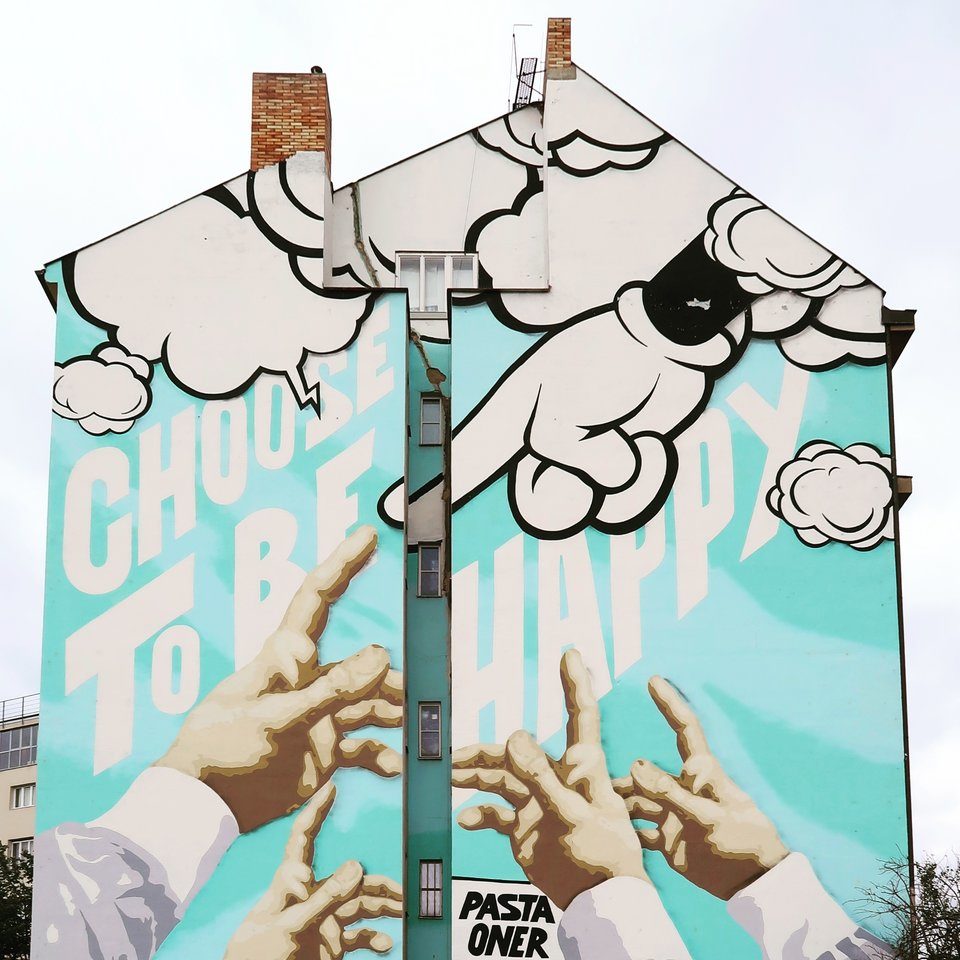 Czechia's street art scene embraces a diverse range of styles and techniques. Stencils, graffiti, murals, and installations intermingle to create a visually striking and multi-dimensional tapestry.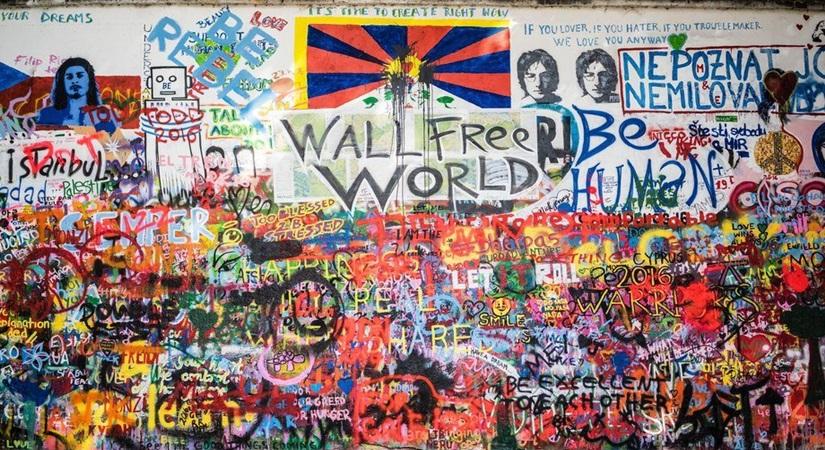 The Czechia streets have become an ever-evolving canvas where art and the urban landscape merge to create a dynamic and captivating narrative. From political statements to cultural celebrations, the vibrant street art scene is a reflection of the nation's identity, history, and boundless creative spirit. As you navigate the streets of Czechia, take a moment to appreciate the stories told by the walls around you – for they are not just art; they are windows into the soul of the nation.
ALSO READ-Manish Malhotra's Designs Shine at Parineeti and Raghav's Wedding
Advertisement