Advertisement

The Delhi edition – presented by DLF Malls and Absolut Glassware and produced by BookMyShow Live – features an expanded footprint, which includes a lounge space and a bar…reports Asian Lite News
Van Gogh 360°, the immersive multimedia event that brings the eye-popping colours of Vincent van Gogh's most iconic works to life, has announced an extended run in Delhi till May 31.

Van Gogh 360° India is the first such exhibition to open in India, and it has pleased thousands of visitors across Mumbai and Delhi. People of all ages and from various walks of life have flocked to the display in large numbers.

Later in the year, Van Gogh 360° will visit additional cities like Bengaluru, Chennai, Ahmedabad, Hyderabad, Kolkata, Jaipur, Kochi, Chandigarh, Bhopal, Lucknow, Nagpur, Pune, Indore, Goa, and Surat. Registration is currently open for performances in Bengaluru, Hyderabad, and Pune.

Using cutting-edge projection technology crafted by world-renowned audio-visual designers, Van Gogh 360° creates an engaging journey into the world of the legendary post-Impressionist painter.

Attendees are immersed in floor-to-ceiling stunning projections that animate the masters' oeuvre, shining a spotlight on the mind of the genius. Wandering through giant projections that highlight brushstroke, detail, and colour, the multimedia exhibit takes the attendee into a three-dimensional world that exhilarates the senses.

The Delhi edition – presented by DLF Malls and Absolut Glassware and produced by BookMyShow Live – features an expanded footprint, which includes a lounge space and a bar.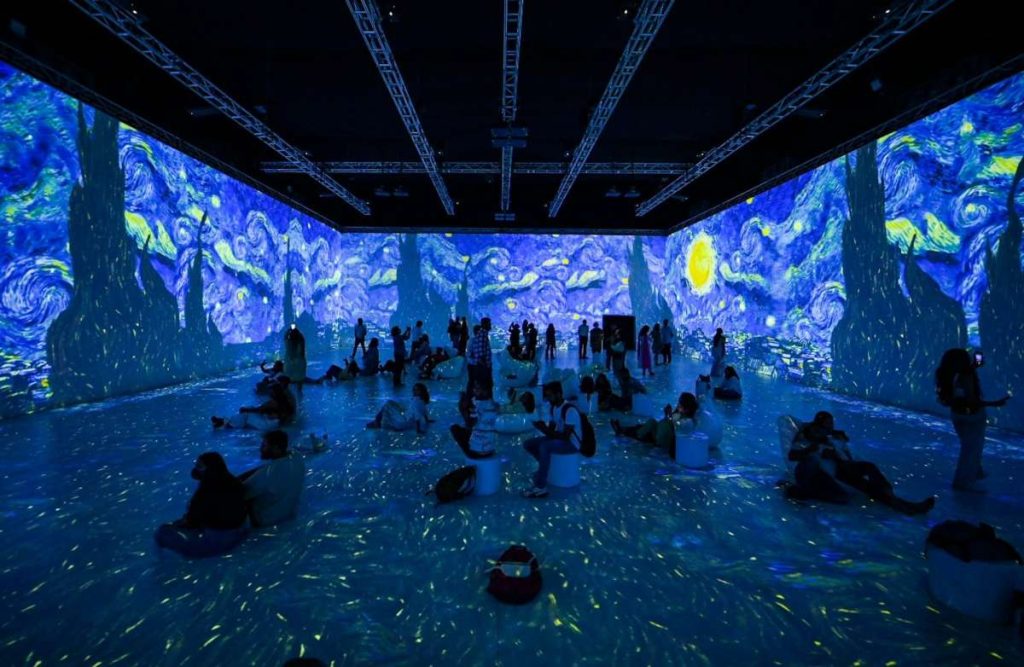 Heartened by the extended run, Pushpa Bector, executive director, DLF Retail shares, "At DLF, we've always been committed to offering unparalleled experiences to our valued customers, and we're elated to have had thousands of people enjoy this beautiful, immersive experience over the past two weeks. This unique exhibit featuring over 300 of Vincent Van Gogh's works has been extended until May 31, and whether you're a seasoned art enthusiast or simply looking for an unforgettable experience, this is an event you wouldn't want to miss."

Tickets for the immersive exhibition are now on sale till May 31 on bookmyshow.com.

About Van Gogh 360° Delhi

What: Van Gogh 360° Delhi, presented by DLF Malls and Absolut Glassware

Where: DLF CyberCity DLF Phase 2, Sector 24, Gurugram (Gurgaon)

When: Till May 28, 2023

Website: VanGogh360.in
ALSO READ-'Van Gogh 360-degree' in Delhi