Advertisement

Who further stated that it needed more data to understand this COVID19 variant and the extent of its spread, but the number of mutations warrants attention…reports Asian Lite News
The UK Health Security Agency (UKHSA) said on Friday the first case of Covid-19 variant BA.2.86 had been detected in the country in an individual with no recent travel history.
On Thursday, the US Centers for Disease Control and Prevention said it was tracking the new, highly mutated variant of the virus that causes COVID.
The variant has also been identified in Israel, Denmark and the United States.
Meanwhile, World Health Organization (WHO) has designated variant BA.2.86 as a 'variant under monitoring' due to the large number of mutations it carries. The WHO said on Friday that they are tracking 3 variants of interest and 7 variants under monitoring at the moment.
"WHO continues to call for better surveillance, sequencing, and reporting of #COVID19 as this virus continues to circulate and evolve," the WHO said in a tweet.
Who further stated that it needed more data to understand this COVID19 variant and the extent of its spread, but the number of mutations warrants attention.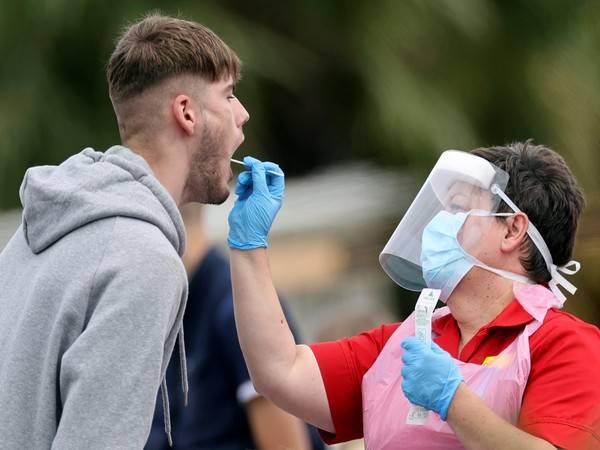 Recently, the latest variant, EG.5 (also known as Eris), has grabbed the attention of public health experts around the world and is becoming a dominant strain in countries including the United States and Britain.
The variant is causing about 17 per cent of the new Covid-19 cases in the country compared to 16 per cent for the next most common lineage, XBB.1.16, according to the latest estimates from the US Centers for Disease Control and Prevention, CNN reported.
The new variant is a spinoff of the XBB recombinant strain of the Omicron family. According to the WHO, all viruses, including SARS-CoV-2, the virus that causes COVID-19, change over time. Most changes have little to no impact on the virus's properties. However, some changes may affect the virus's properties, such as how easily it spreads, the associated disease severity, or the performance of vaccines, therapeutic medicines, diagnostic tools, or other public health and social measures.
In June 2020, the WHO Virus Evolution Working Group was established with a specific focus on SARS-CoV-2 variants, their phenotype and their impact on countermeasures. This later became the Technical Advisory Group on SARS-CoV-2 Virus Evolution. In late 2020, the emergence of variants that posed an increased risk to global public health prompted WHO to characterize some as variants of interest (VOIs) and variants of concern (VOCs) to prioritize global monitoring and research and to inform and adjust the COVID-19 response. From May 2021 onwards, WHO began assigning simple, easy-to-say labels for key variants.
Considerable progress has been made in establishing and strengthening a global system to detect signals of potential VOIs or VOCs and rapidly assess the risk posed by SARS-CoV-2 variants to public health. It remains critical that these systems are maintained, and data are shared, according to good principles and in a timely fashion, as SARS-CoV-2 continues to circulate at high levels around the world. While monitoring the circulation of SARS-CoV-2 globally, it also remains essential to monitor their spread in animal populations and chronically infected individuals, which are crucial aspects of the global strategy to reduce the occurrence of mutations that have negative public health implications.
In March 2023, WHO updated its tracking system and working definitions for variants of concern, variants of interest and variants under monitoring, as per WHO.
ALSO READ-WHO chief lauds Ayushman Bharat scheme
Advertisement