Advertisement

Emphasizing the importance of grassroot campaigns, Husam Zomlot said that the anti-apartheid movement that helped end the racist regime in South Africa "emanated" from London…reports Asian Lite News
Palestine's ambassador to the UK, Husam Zomlot, has thanked the hundreds of thousands of protesters across Britain who have demanded a ceasefire in Gaza and an end to the Israeli occupation.
The remarks were made in a BBC interview, a day after large-scale demonstrations took place in several cities including London, Manchester, Glasgow and Cardiff.
"The British people are renowned to always side with fairness and today they have really delivered a loud and clear verdict that they are not pro-Palestine but that they are pro-international law, pro-humanity, pro-justice, and pro-peace," Zomlot said.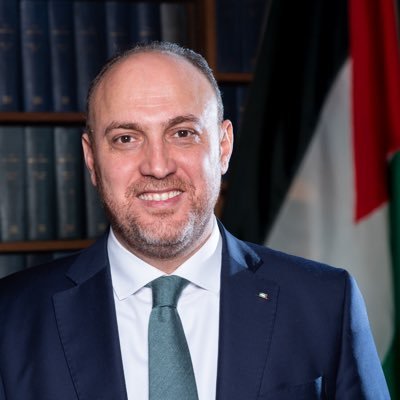 "For that we salute every one of them who came out despite the intimidations and the attempts to silence them to say enough is enough."
Emphasizing the importance of grassroot campaigns, Zomlot said that the anti-apartheid movement that helped end the racist regime in South Africa "emanated" from London.
"That is why you have South Africa House in Trafalgar Square standing there to remind everybody of the role of the people, particularly of the British people," he said.
Zomlot also pointed out that some of the largest demonstrations in the US have been spearheaded by Jewish activists.
On Friday, hundreds of activists from the group Jewish Voice for Peace took over New York's Grand Central Terminal to call for a ceasefire in Gaza.
Reacting to Israeli Prime Minister Benjamin Netanyahu's announcement that his country's war against Hamas was moving into its second phase, Zomlot remarked: "This isn't a war against Hamas; it's a war against our people."
He elaborated: "Bombing children is targeting Hamas? Bombing hospitals is targeting Hamas? Bombing churches and mosques targeting Hamas? Bombing our civil infrastructure, rescue teams and medical teams is targeting Hamas? Cutting food, water, electricity and telecommunications …"
Zomlot then criticized the BBC and other international media outlets for "blaming" Palestinian victims for being killed. He called on them to stop perpetuating what he termed as the "false, racist Israeli propaganda that those Israel kills are 'human shields.'"
Zomlot posed a hypothetical scenario: "For the sake of Israeli propaganda, let's imagine a psychopath in London takes 10 children into a hospital and takes them hostage. The British authorities would go and bombard that hospital? Seriously?"
Five charged after pro-Palestinian protests in London
Meanwhile, police in London said that five people had been charged on Sunday after their arrest during pro-Palestinian protests a day earlier, which saw tens of thousands march for a humanitarian cease-fire in Gaza.
The Metropolitan Police arrested nine people — two on suspicion of assaulting police officers and seven for public order offenses.
A further two people were arrested on Sunday morning, suspected of inciting racial hatred following an incident in Trafalgar Square on Saturday evening, the Met said in a statement.
Among the five charged, aged between 16 and 51, two were accused of racially aggravated offenses, including the display of a placard that was "threatening and racist in nature."
The others were accused of throwing a beer can at a protester and verbal and physical assaults on police officers.
About 100,000 people joined the "March for Palestine" in London on Saturday according to British media, which also reported scuffles with police.
It was the third consecutive weekend that London hosted a large rally in support of Palestinians.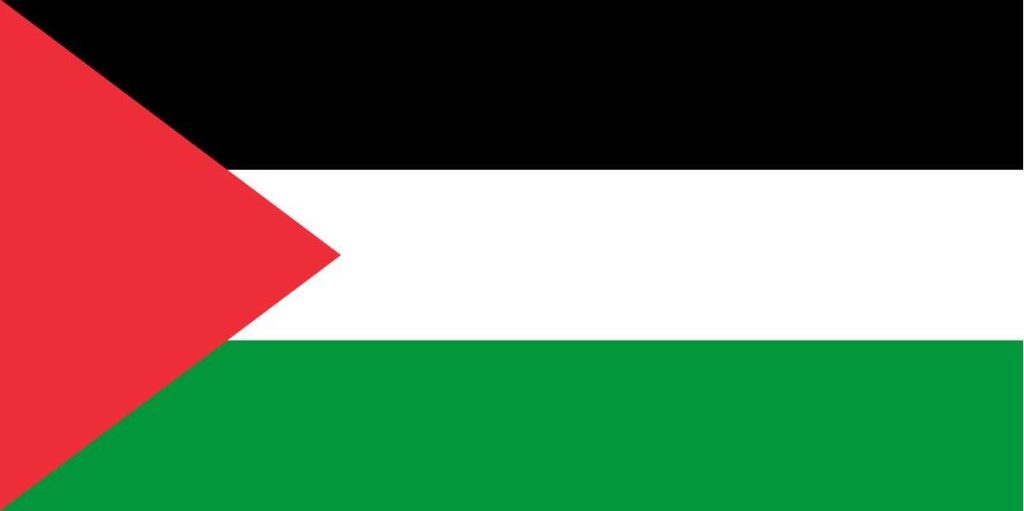 Organizers claimed that 500,000 people took part this Saturday, compared with 300,000 a week ago.
London's Metropolitan Police deployed more than 1,000 officers to patrol the march.
On Sunday afternoon, around 200 people holding portraits of hostages taken by Hamas gathered outside the Qatari embassy in London to call for their release, according to an AFP photographer.
Hamas militants stormed across the Gaza border on October 7 in the deadliest attack in Israel's history, killing 1,400 people, mostly civilians, and kidnapping 230 others, according to Israeli officials.
The health ministry in Gaza says the retaliatory Israeli bombardment has killed more than 8,000 people, mainly civilians and half of them children.
The conflict has led to a sharp rise in racist incidents in the UK.
Anti-Semitic acts in London have multiplied about 14-fold, and Islamophobic acts by almost three, Scotland Yard chief Mark Rowley told Sky News on Sunday.
ALSO READ-No Ties with Israel Until Palestine Finds Peace: Kuwait
Advertisement