Advertisement

The Mayor extended his gratitude to the leadership and elders at Neasden Temple for their warm welcome and hospitality, and thanked Hindu Londoners for enriching our city socially, economically and culturally…reports Asian Lite News
London Mayor Sadiq Khan met prominent Hindu spiritual leader, His Holiness (HH) Pujya Mahant Swami Maharaj during his UK visit. Sadiq Khan, said: "I was privileged to welcome His Holiness Mahant Swami Maharaj to London and truly honoured to be among the many thousands to receive a blessing from him.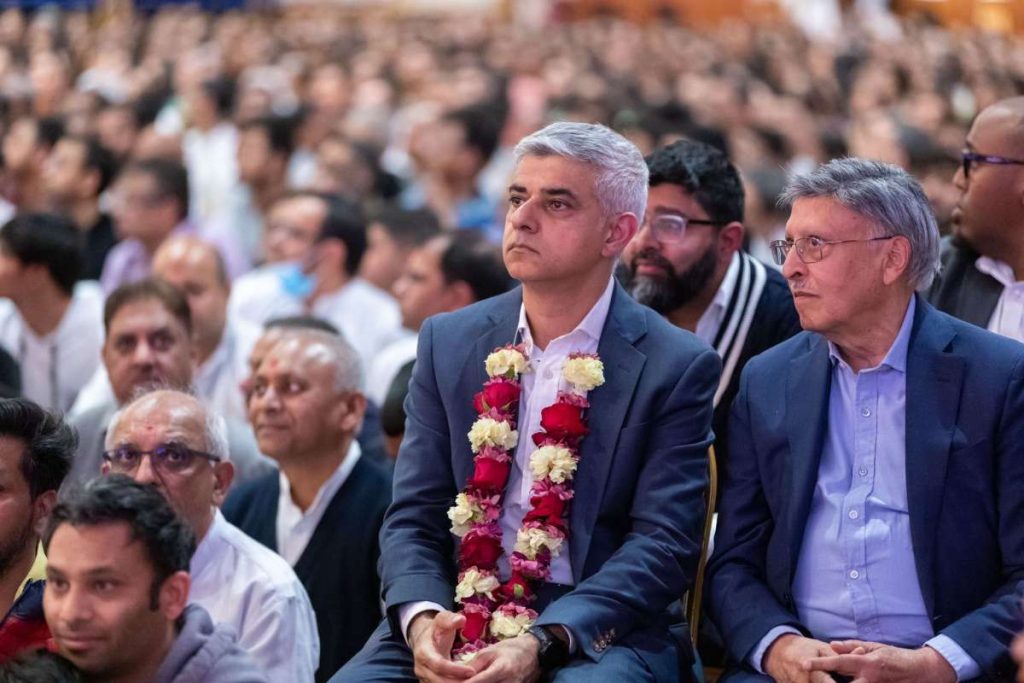 His Holiness is one of the most respected and significant Hindu leaders in the world, and his dedication to both his faith and community service are truly inspiring. As someone who's pledged to be a Mayor for all Londoners, I will always celebrate the vital contribution Hindu communities make to our great city and its rich diversity."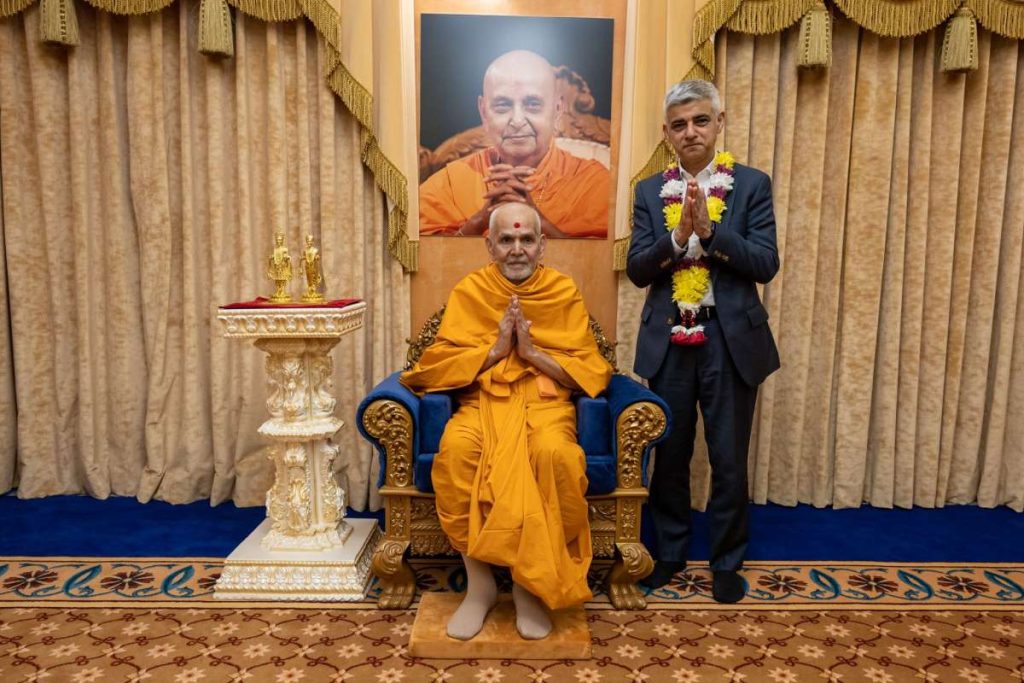 On Sunday 21 May the Mayor of London, Sadiq Khan, visited BAPS Shri Swaminarayan Mandir, Neasden (also commonly known as the Neasden Temple), to formally welcome His Holiness Mahant Swami Maharaj to London. The Temple is currently hosting His Holiness Mahant Swami Maharaj, who is global spiritual leader to the many hundreds of thousands of Hindus in London and more than one million in the UK.
The Mayor had a private audience with His Holiness Mahant Swami Maharaj who offered him and the city of London blessings and well wishes. More than 3,000 worshipers were in attendance on that evening, where the Mayor made a short speech to the congregation.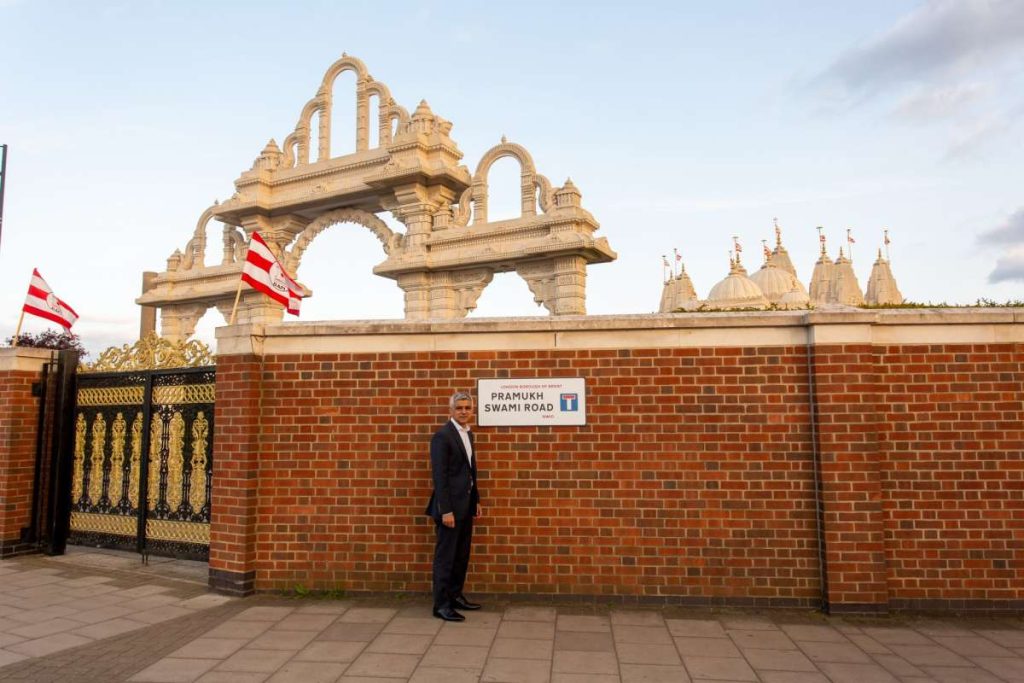 The Mayor extended his gratitude to the leadership and elders at Neasden Temple for their warm welcome and hospitality, and thanked Hindu Londoners for enriching our city socially, economically and culturally. He particularly highlighted the tireless work of BAPS volunteers to serve diverse communities across London, from their efforts to increase vaccination uptake to breaking down barriers through interfaith work.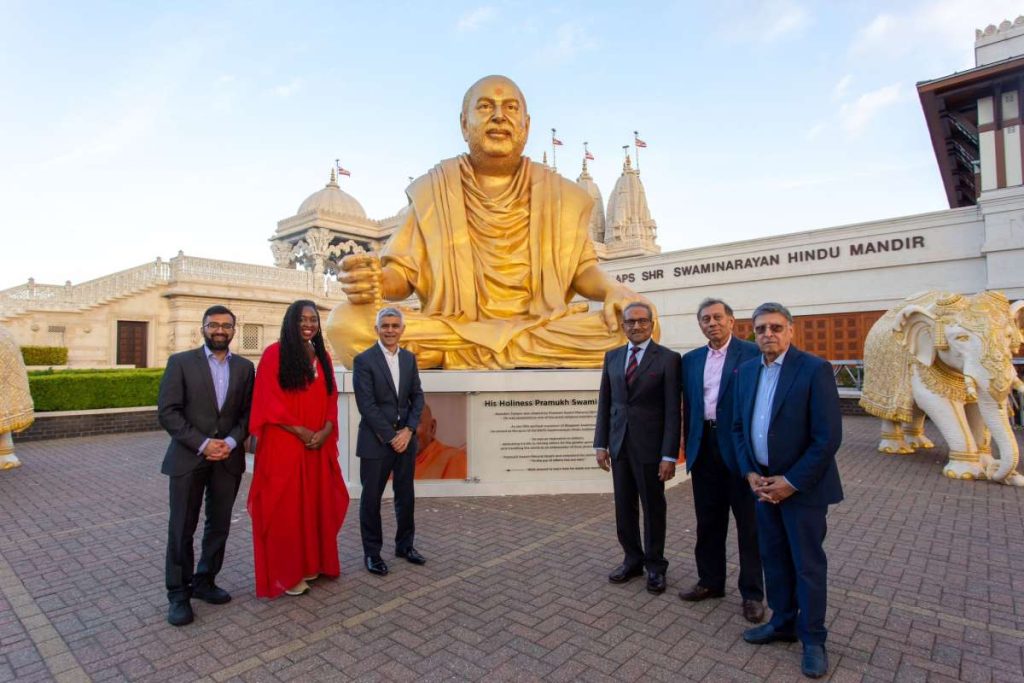 The Mayor last attended Neasden Temple in November 2022 for Diwali celebrations.