Advertisement

Sahiba Patni, a London-based young entrepreneur tells Rahul Laud about her start-up and her new Delivery business…reports Asian Lite News
Creating Magical Experiences by Delivering Convenience is her tagline. Sahiba Patni, a young entrepreneur who came to study in the UK in 2014 has launched her business to "deliver convenience". Like many other students who come to the UK with aspirations and dreams, Sahiba had a dream to pursue academics following the family tradition and probably become an academician or a scholar. Bagged with a PhD the strength and confidence in her pushed her to cross her boundaries and she emerged into an entrepreneur with a start-up. "Strong women have always influenced me – my mother, my mother-in-law today and my former boss." impacted her life decisions. The courage she mustered and the confidence she has grew in her as she witnessed at close quarters the developments and growth of another start-up. Thus she says "Am fully aware of how to face challenges, solve problems that come along, pre-empt crises and find adequate solutions". "Stronger women in my life since childhood have inculcated in me this confidence," she attributed it to modesty.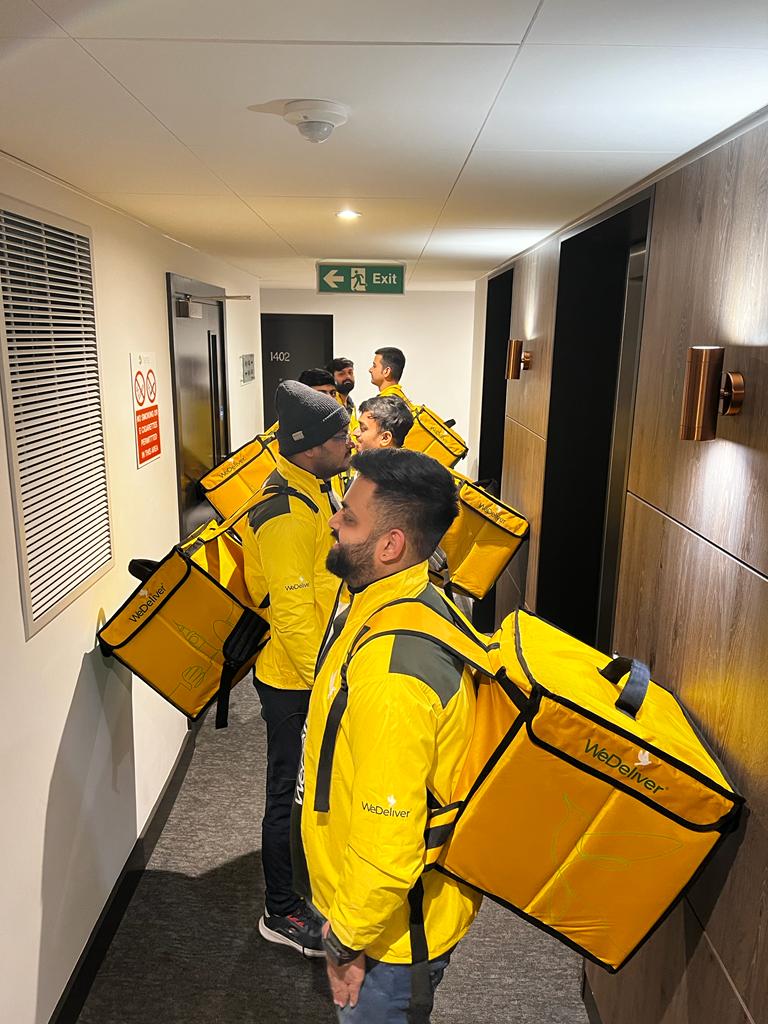 Her personal experiences in the UK and in Mumbai made her realize that "delivery of goods and commodities is the essence of saving time in a fast-paced world." It's a no-brainer, she pointed out that when time is saved one can devote it towards the quality of life, engaging more time with family, pursue arts and follow one's passion and hobbies.
Founder of WeDeliver, Sahiba informed that her venture is "a consumer technology company revolutionizing the traditional quick commerce industry by challenging its capital intensive nature."
Majority of quick commerce platforms in the UK have followed the dark store model which is synonymous with the quick commerce industry.
It is observed that Quick commerce platforms have a significant amount of capital tied up in warehouse leases and inventory resulting in high cash burn.
Sahiba elucidated that, "WeDeliver combines the inventory of its merchants to give a virtual dark store experience resulting in a capital-light model."
Sahiba learnt the Dunzoo model in India very closely and evolved a model adapting it to the UK conditions.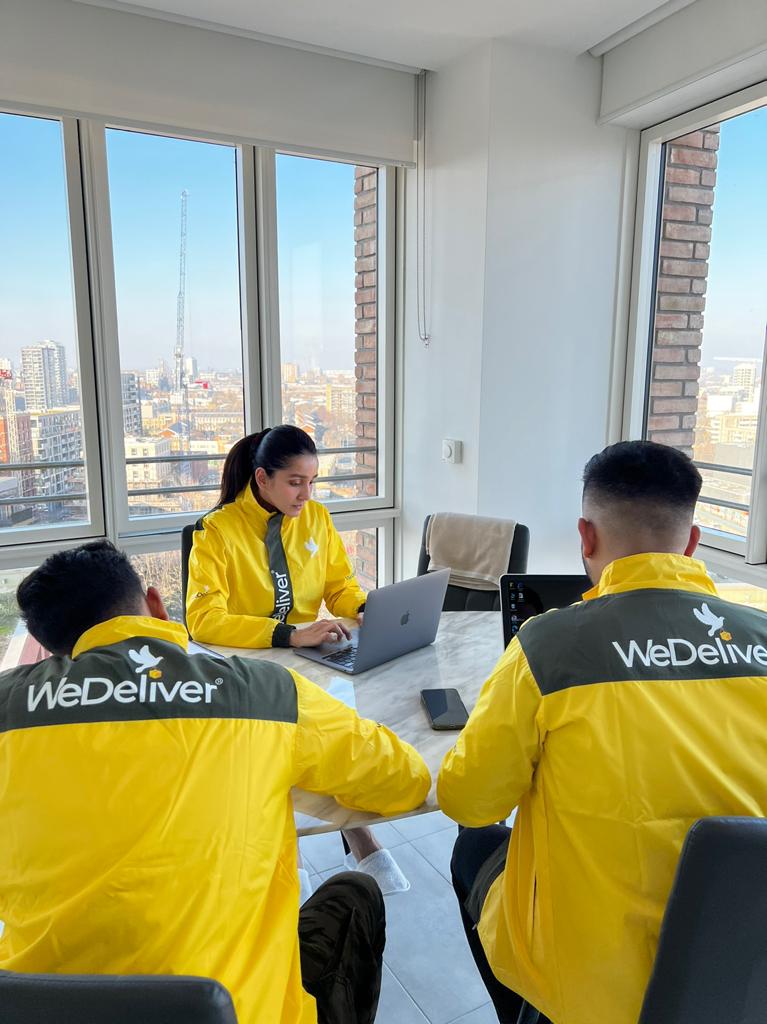 WeDeliver gives its users their time back by running their errands for them. "We are always on the move to free our users of their everyday worries and give them that downtime. From ethnic grocery delivery to instant pick-and-drop services, WeDeliver anything, anywhere anytime. From getting their house appliances repaired to having small chores like picking up their laundry. From standing in queues for their in-store collection to bringing home their ethnic groceries. WeDeliver- anything anywhere!! ", she explained. She further elaborated, "We have a cap of max 5 kgs. From getting your house appliances repaired to having small chores like picking up your laundry. Your time is saved from standing in queues for your in-store collection to bringing in your ethnic groceries (that don't sell in supermarkets). Pet supplies, flowers & gifts, medicines, and forgotten chargers from your house to the office. WeDeliver- anything anywhere!!
To arrive at this model has not been an easy task for her. Sweat, toil patience have all been bundled up through the intense research she carried out at London tube stations interviewing a sample size of approximately 1200 persons. Following the learnings from Dunzoo in a lighter vein she said, "we don't deliver babies or anything else." Her focus today is to promote convenience stores, and ethnic grocery shops, and provide them with a supply chain to enhance their business and uplift their business. She aims to make ethnic groceries such as Aashirvaad Atta Dabur, Godrej, Parachute, Patanjali, Amul and other spices and ethnic groceries easily available to everyone in the UK, without having to wait for packages from family members in other countries every two months.
Her goal is to make grocery shopping more convenient for everyone in London, by ensuring that they can get what they need within two hours, without having to waste their weekends driving long distances. Her dynamic app has configured a strong system based on AI and algorithms that provide a competitive price for the app users. Vendors thus benefit and so do the consumers. "Unlike India, there's no MRP practice here in the UK. There is RRP (Recommended Retail Price). Her app thus offers the advantage to get the best buy for the same product in the buyer's vicinity.
We Deliver establishes connections between customers to customers, business to business and also business customers. Slated to launch soon to cover enter London demographics, Sahiba wants to go steady and eventually offer her services to the entire UK.
She is confident of its success as the Dunzoo model is a tried, tested platform and thus her application has packaged the right product with the correct timing and the appropriate team. Current platforms have limited coverage areas and lack instant service resulting in poor customer experience.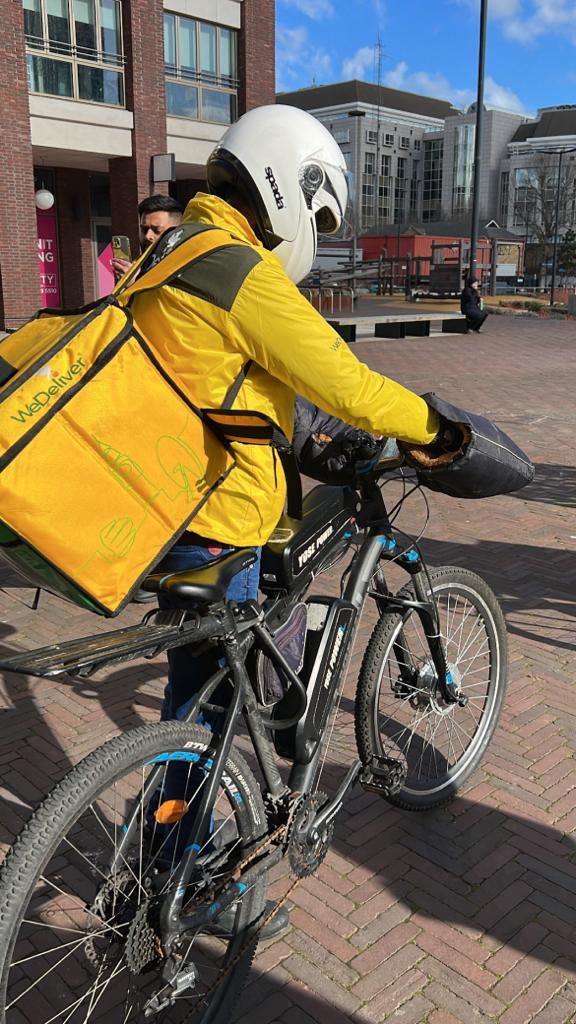 WeDeliver's core focus is on the delivery of ethnic groceries; with w-on-w growth of 6%, this has resulted in 36 stores signed up pre-launch, Sahiba informed happily. WeDeliver will launch initially focusing on 8 boroughs in London.
Outside of work, Sahiba has a strong interest in Politics and Ancient History. Newly married in a business family, Sahiba is all geared up to offer her services to UK businesses and consumers.
App Link- https://linktr.ee/wedeliver_uk
ALSO READ-AI reimagines super stars of Bollywood