Advertisement

The musical production Kalmrigaya – The Fatal Hunt – an Indian opera composed by Rabindranath Tagore in 1882 is inspired by Indian epic Ramayana.. Rahul Laud reports
Students of Surangon will present "Ekti Namoshkare – In one salutation" on Sunday 14 May at 3 pm at St Joseph's RC High School, Bolton.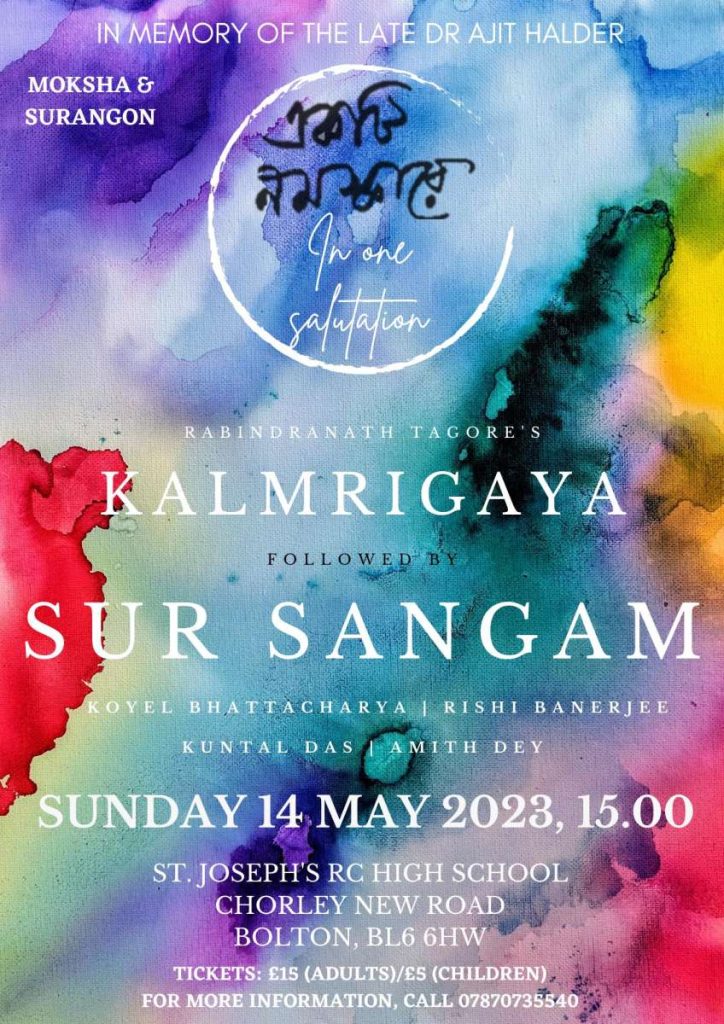 In memory of the late Dr Ajit Haldar, students will stage an adaptation of Rabindranath's opera Kaalmrigaya presented by Kathak danseuse Roshni Sarkar followed by a special collaboration "Sur Sangam" between Kolkata-based based Koyel Bhattacharya, disciple of Ustad Rashid Khan and British born vocalist Rishi Banerjee. Kuntal Das from Kolkatta and London-based Keyboard player Amith Dey will accompany them on TablaKolkatta and London-based Keyboard player Amith Dey.
The musical production Kalmrigaya – The Fatal Hunt – is an Indian opera composed by Rabindranath Tagore in 1882, it's inspired by Indian epic Ramayana about Shravan Kumar being mistaken for prey and accidentally killed by Prince Dasarath.
The production has been directed by Rishi Banerjee and choreographed by Roshni Sarkar.
Rishi said , " The play unfolds with various emotions of sadness and deep remorse. It is at a very important juncture, or else the sequel to the different episodes in the Ramayana would not have happened. " Students of Surangon will stage this musical opera in its original operatic style, singing and acting at the same time. The music has been arranged by renowned music director Subrata Mukherjee from Kolkata. The recital explores various moods of Tagore's music through his innovative use of the ragas of Hindustani classical across Dhrupad, Khayal, and Tappa.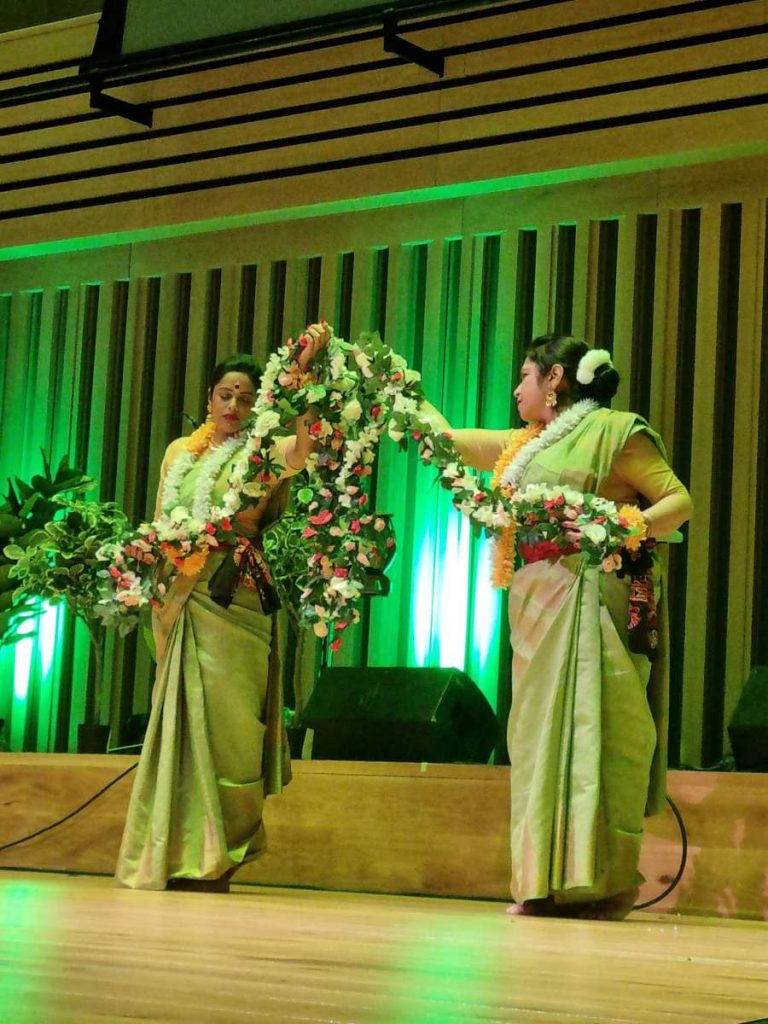 Tickets £15 (adults) and £5 (children 5-12).Organisers say packed food is included in the ticket price. For more information 07870735540