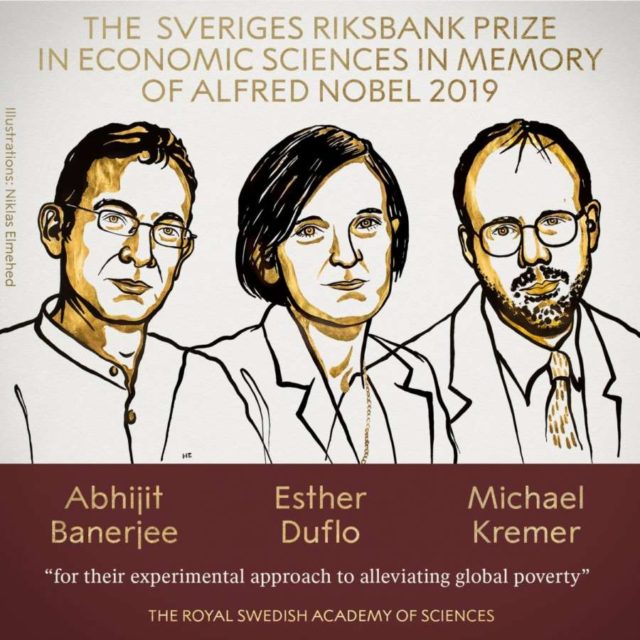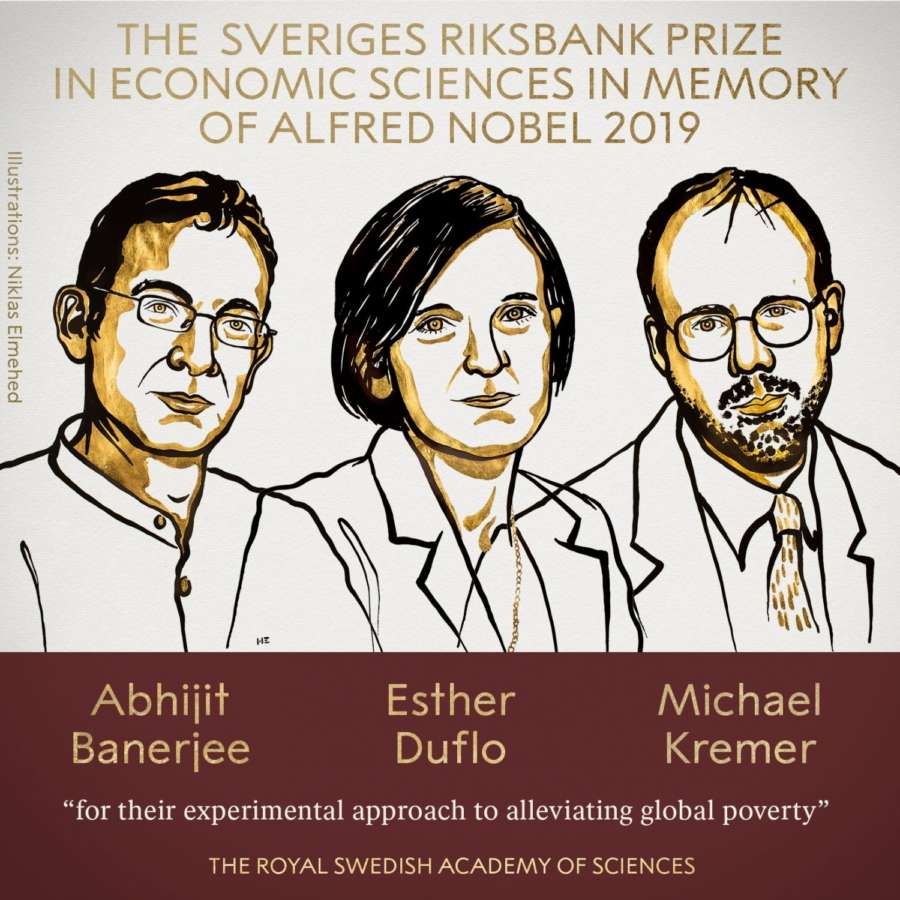 Indian-origin Abhijit Banerjee wins Nobel Prize in Economics for study on poverty…. reports Asian Lite News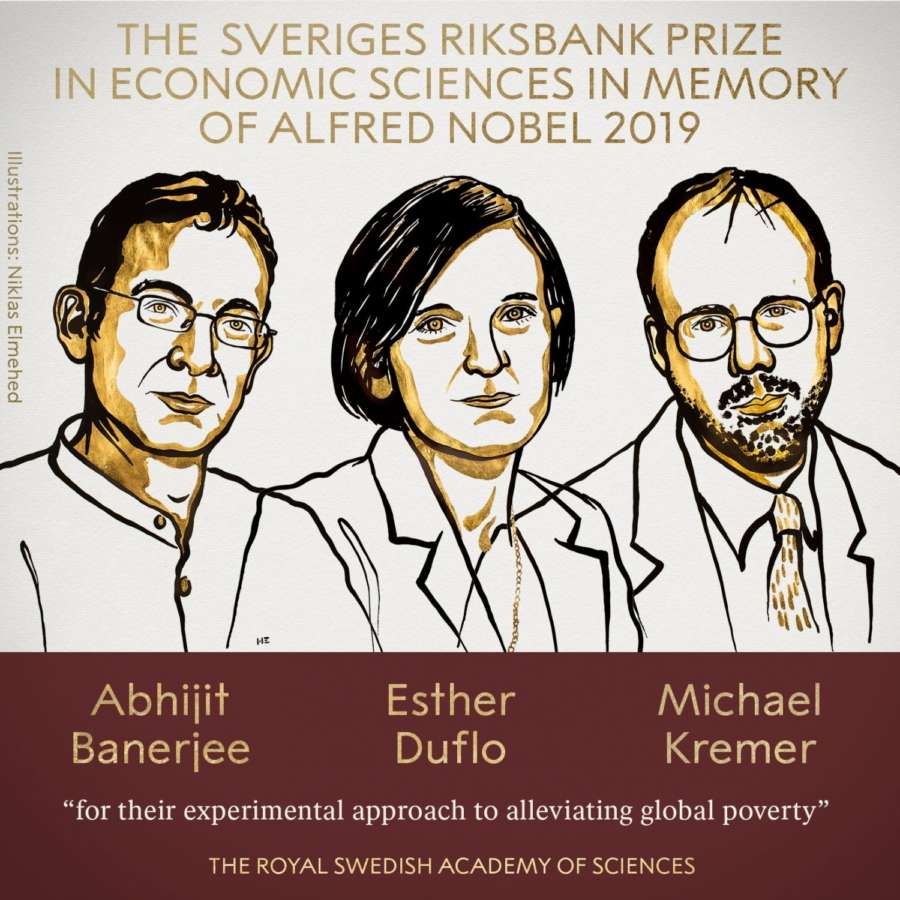 The 2019 Sveriges Riksbank Prize in Economic Sciences has been awarded to Indian-origin MIT professor Abhijit Banerjee, Esther Duflo and Michael Kremer "for their experimental approach to alleviating global poverty".
Banerjee was born in 1961 in Mumbai. He is a Ph.D. from Harvard University and a Professor of Economics at the Massachusetts Institute of Technology, an official statement said here.
Duflo, born in 1972, is the second woman and the youngest person to be awarded the Prize in Economic Sciences, the statement added.
Mr Banerjee co-founded the Abdul Latif Jameel Poverty Action Lab (along with economists Duflo and Sendhil Mullainathan). He is a research affiliate of Innovations for Poverty Action, and a member of the Consortium on Financial Systems and Poverty. He was a president of the Bureau for the Research in the Economic Analysis of Development, a research associate of the National Bureau of Economic Research, a research fellow at the Centre for Economic Policy Research, an international research fellow of the Kiel Institute, fellow at the American Academy of Arts and Sciences, and a fellow at the Econometric Society. He also has been a Guggenheim Fellow and an Alfred P. Sloan Fellow. He is the co-author of Poor Economics. Lastly, he also serves on the academic advisory board of Plaksha University, an upcoming science and technology university in India.
Banerjee was born in Kolkata, India, to Nirmala Banerjee, a professor of economics at the Centre for Studies in Social Sciences, Calcutta, and Dipak Banerjee, a professor and the head of the Department of Economics at Presidency College, Calcutta.
He attended South Point School and Presidency College, Calcutta, where he completed his B.S. degree in economics in 1981. Later, he completed his M.A. in economics at the Jawaharlal Nehru University, Delhi in 1983. Later, he went on to obtain a Ph.D. in Economics at Harvard University in 1988. The subject of his doctoral thesis was "Essays in Information Economics."
Banerjee is currently the Ford Foundation International Professor of Economics at the Massachusetts Institute of Technology after he had taught at Harvard University and Princeton University.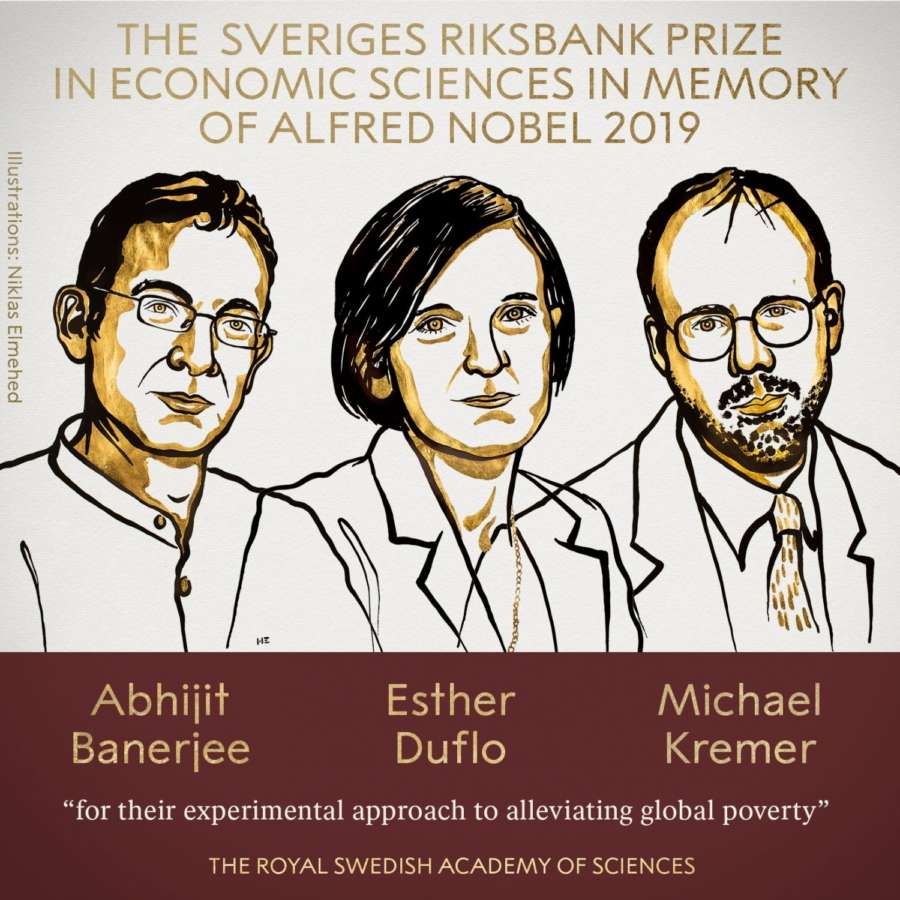 His work focuses on development economics. Together with Esther Duflo, Michael Kremer, John A. List, and Sendhil Mullainathan, he has proposed field experiments as an important methodology to discover causal relationships in economics.
He was elected a fellow of the American Academy of Arts and Sciences in 2004.[6] He also was honoured with the Infosys Prize 2009 in the social sciences category of economics. He is also the recipient of the inaugural Infosys Prize in the category of social sciences (economics).
In 2012, he shared the Gerald Loeb Award Honorable Mention for Business Book with co-author Esther Duflo for their book Poor Economics.
In 2013, he was named by United Nations Secretary General Ban Ki-Moon to a panel of experts tasked with updating the Millennium Development Goals after 2015.
In 2014, he received the Bernhard-Harms-Prize from the Kiel Institute for the World Economy.
In 2019, he delivered Export-Import Bank Of India's 34th Commencement Day Annual Lecture on Redesigning Social Policy.
---