German Government lauds Make in India Mittelstand (MIIM) initiative and German SMEs (Miitelstand) to invest 650 million EUR into India through MIIM….reports Asian Lite News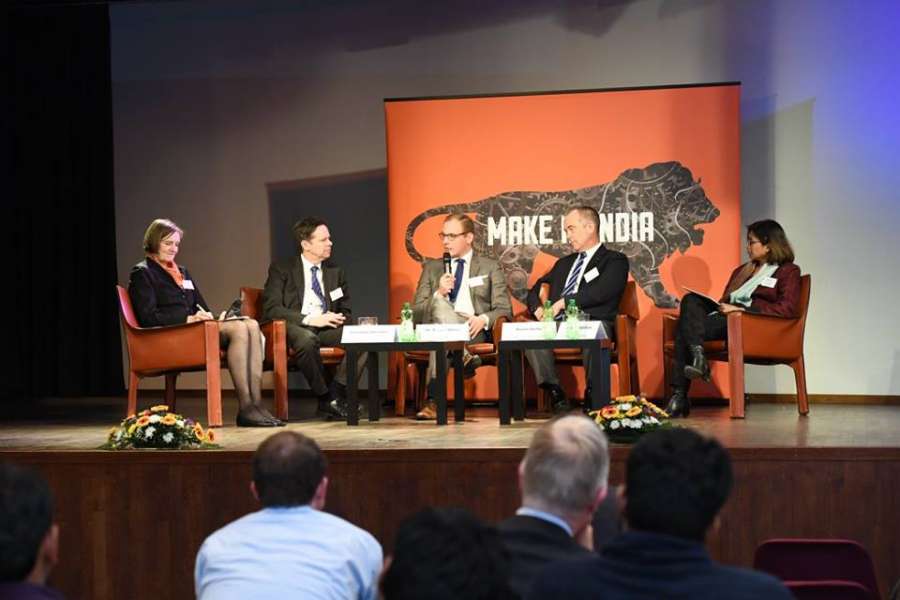 The German Government has lauded the Make in India Mittelstand (MIIM) programme of the Embassy of India, Berlin as an extraordinary initiative towards the overall Indo-German Business relations and has termed it as a perfect addition to efforts of Indian and German Government towards facilitation of German Companies investing in India.
Speaking at the 3rd Make in India Mittelstand (MIIM) Exchange Platform, Mr. Uwe Beckmeyer, Parliamentary State secretary, Federal Ministry of Economic Cooperation and Energy applauded the success of the MIIM initiative in facilitating investment by German SMEs into India and expressed full support of the German Government to the Make in India Mittelstand Programme.
The MIIM program has so far mobilized a declared investment of about Euro 650 million and creating employment opportunities in India of about 4000. The program is currently facilitating 72 German SMEs in their market entry into India. 41 German companies out of the 72 are currently at advanced stage of their investment into India.
The results of the MIIM program were presented during the 3rd Exchange Platform organized at the Embassy of India, Berlin. The MIIM program is an investment facilitation programme launched in September 2015 by the Embassy of India to facilitate investments by German Mittelstand (SME) companies. The Program is being run with support of Department of Industrial Policy & Promotion (DIPP) and other Central and State agencies.
Mr. Uwe Beckmeyer, Parliamentary State Secretary, German Federal Ministry of Economics & Energy conveyed that the initiatives like these have been strong reflection of the Indian Government's continued efforts towards creating a business friendly environment for German companies in India and thanked the Embassy for the extraordinary commitment to the India-Germany economic cooperation. Referring to the upcoming Indo-German Inter-Governmental Consultations in May 2017, Mr. Beckmeyer highlighted the need to send strong message jointly for strong democracy, rule of law and free trade.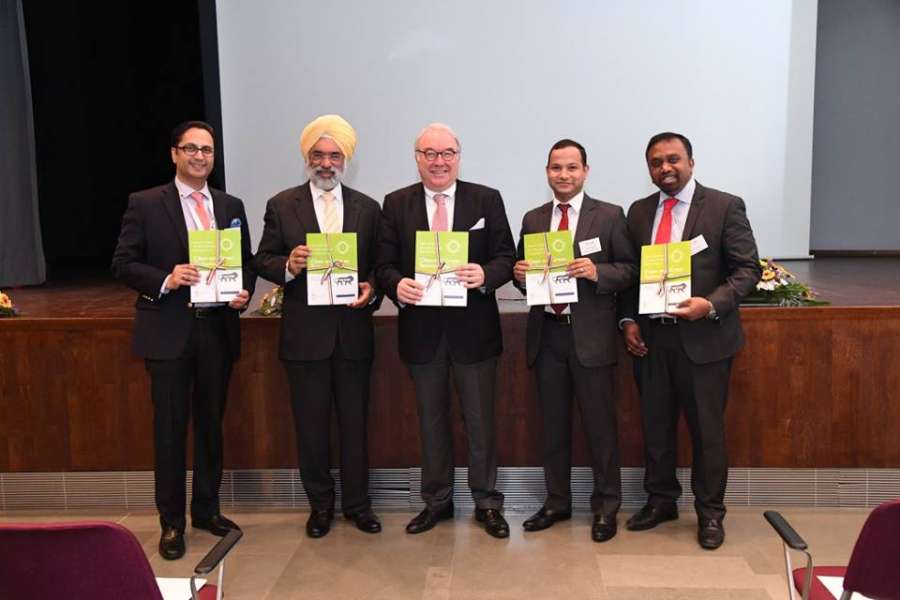 Addressing the distinguished gathering, Ambassador of India to Germany, Gurjit Singh highlighted the huge opportunities which India offers for the German companies particularly looking at the upward growth trajectory and stability in India despite troubled state of global economy.He called upon the German Industry to take up consortium based approach to fully participate and take advantage of the huge opportunities in several key sector of Indian economy like Railways, Infrastructure, Smart Cities, Civil Aviation, Port development, etc. Ambassador also applauded the Strategic Financing Initiative of the German Government aimed at supporting fund availability for German companies opting to invest in big projects in India.
Embassy of India also launched the Executive Summary of its Special Report on "New Frontiers for Indo-German Partnership in Clean and Green Technology". The objective of this study is to highlight the areas of synergy in sectors of Energy, (Renewable Energy and Energy Efficiency), Water and Waste Management, present the market landscape and potential in India in the relevant sectors, and promote business collaborations between India and Germany.
German companies already part of the MIIM initiative noted that the Program has provided a unique one stop solution for their business needs and a structured network of Program Partners and service provides under one source which was earlier not present. It has generated a lot of comfort and ease for the German Mittelstand companies intending to localize in India.