Annual CEOs delegation led by CII to the UK deliberated on issues related to trade and industry in the post Brexit era and Minister Mark Field MP said that Bespoke visa for Indian biz soon….reports Rahul Laud  for Asian Lite News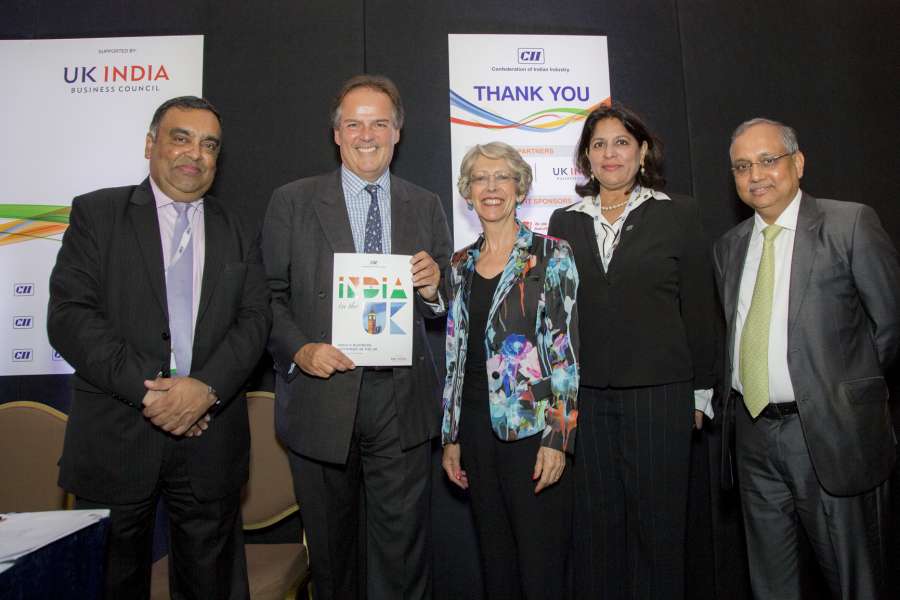 Despite the fact the uncertainty of BREXIT hangs loose, Indian companies and the United Kingdom India Business Council are not discouraged about the Indo UK partnership and look forward to stimulating growth in the coming years. This was seen at the recently held conference in London on the subject of India –UK; Economic Relations beyond Brexit.  Manchester based MIDAS was the Regional partner who joined with UKIBC and the Confederation of Indian Industry (CII) to host this summit to deliberate on some key issues related to India-UK industry and trade.
To the pleasure and happiness of business men travelling from India, Rt Hon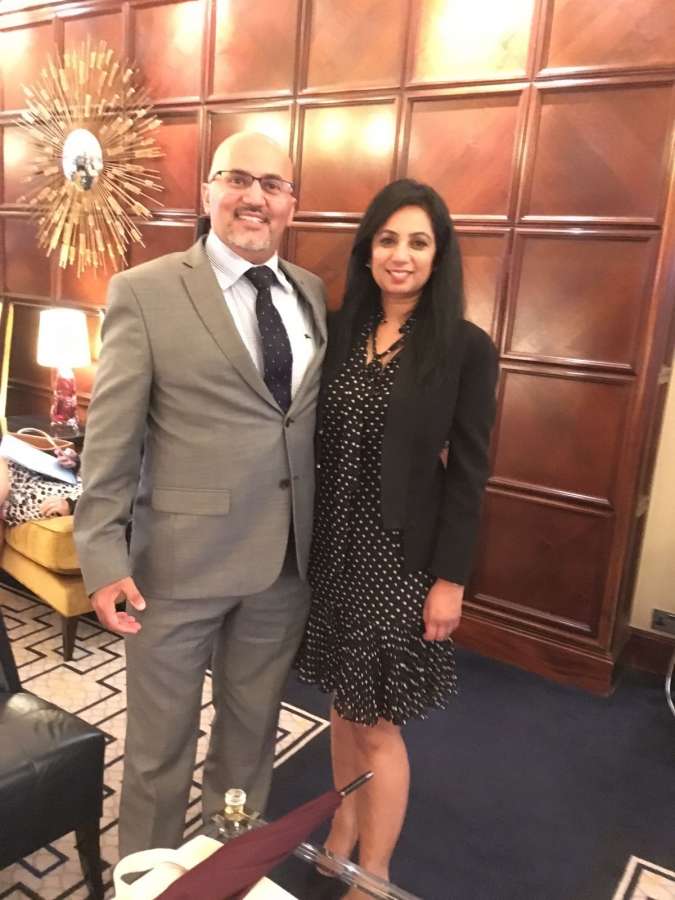 Mark Field MP, Minster of State for Asia and the Pacific, Foreign and Commonwealth Office announced that bespoke visa for business and for senior executives travelling for business will be soon streamlined. This was one of the key issues that required being addressed felt the Indian business delegation. Visitor visa for business and global entry forum were issues needed to be addressed adequately with urgency if trade and business had to be promoted between the two countries.
The CII note said that the last one year has seen significant changes in the Indian and the UK economy. The UK sealed its decision to leave the European Union with a Parliamentary go-ahead, promising to "Build a Stronger Britain" and calling a snap General Election. Meanwhile, India, in a concerted effort to enhance ease of doing business and weed out corruption, launched a war on black money, demonetising 86% of its currency in a single stroke.
With the Indian economy, still holding steady at 7%, Prime Minister Theresa May made India her first bilateral visit outside The European Union and envisioned with Prime Minister Modi closer business Cooperation between the two knowledge economies for a future designed by technology.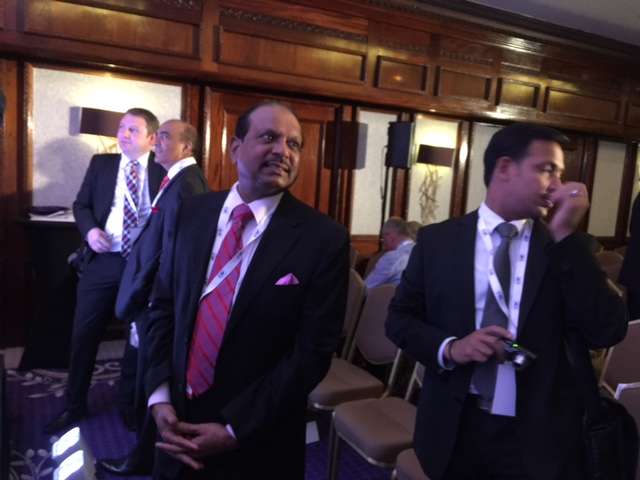 Over £10 billion in promised commercial deals now mark the last two official state visits, where UK companies responded to "Make in India" and Indian companies increased their business footprint in the UK.
Reinforcing the bilateral agenda at multiple levels, regional engagement is playing an important role. Indian companies are exploring their investment decisions beyond the capital and Indian states are attracting UK companies with Investment opportunities and incentives.
According to UK based Shuchita Sonalika, Director and Head of CII, ''with state delegations from India and city-level delegations from the UK visiting the two countries with increasing frequency, it is only apt that the overall relationship reflect the regional paradigm. This is an opportune time for the two economies to come together to affirm their commitment and strengthen trade and investment ties.''
The banquet reception and the conference informally and formally raised questions related to how are the UK and Indian government looking at Brexit going forward? What are the regional hubs in both countries for India-UK economic activity? What are businesses doing to prepare themselves for upcoming changes and how are they leveraging regional strengths? What is the momentum in UK business in India, and Indian business in the UK? What are their concerns and future plan?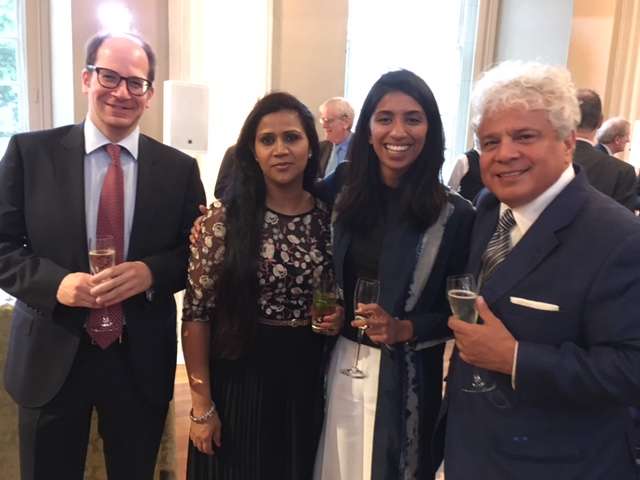 The conferences deliberated some of the most important economic issues in the bilateral agenda and examine the future bilateral engagement strategies of both countries, especially focusing on opportunities for business enhancement and collaboration.
Taking Stock of India –UK Economic Relations and India UK Business and Regional Engagement panellists from Indian CII delegation, HE Y K Sinha, High Commissioner of India in the UK, Richard Heald OBE, CEO, UKIBC RT Hon Patricia Hewitt, Chair, UKIBC among others
YK Sinha pointed out to the drop in bi lateral trade between the two countries and also exports from India to UK had dropped from 5.1 bn to 3.6 bn dollars thus it was pertinent to discuss and deliberate he observed.  According to Chandrajit Banerjee, Director General of CII , ''Recent years have seen more Indian companies, apart from the well-established Information Technology and ITeS sectors, spring up and progress in the UK, such as in the tourism and hospitality industries, media and entertainment, pharmaceuticals, financial services and even professional business services.''
Shobana Kamineni President, CII & Executive Vice-Chairperson Apollo Hospitals Enterprise said ''with strong support and concentrated outreach efforts, several regions are vying for Indian investment. With India as the third-largest investor and the second-largest international job creator in the UK, Indian industry is clearly an important part of the UK's economic landscape. And beyond the investment and employment numbers, Indian companies are also playing an important role in shaping and strengthening their local communities, thus integrating within the socio-economic fabric of the country as well. We expect this natural affinity will grow stronger as the UK and India look to each other as strategic partners and friends.''
Led by Shobana Kamineni the first woman President in the history of CII, the CII delegation from India included Chandrajit Banerjee Director General Confederation of Indian Industry,
Dr Naushad Forbes Immediate Past President, CII & Co-Chairman, Forbes Marshall Pvt Ltd, Mr Rajive Kaul ,Past President, CII and Chairman Nicco Corporation Limited, Dr Rajiv I Modi Chairman & Managing Director Cadila Pharmaceuticals Limited, Mr Ravi Parthasarathy Chairman Infrastructure Leasing & Financial Services Limited, Mr Farhad Forbes Co-Chairman Forbes Marshall Pvt Ltd, M Rajan Navani Managing Director Jetline Group of Companies, Mr Yusuff Ali M.A. Chairman and Managing Director Lulu Group International, Mr Nikhil Sawhney, Vice Chairman & Managing Director Triveni Turbine Limited, And Mr Sunil Mathur Managing Director & CEO Siemens Limited
---