A top Intel executive said that with digitisation gaining pace, there is a dire need to invest in new-age data centre and networking technology and Intel's new 'Xeon Scalable' processors can help the country undergo digital transformation faster….writes Sourabh Kulesh
Terming it the company's "biggest innovation in a decade in data centre space," Prakash Mallya, Managing Director, Sales and Marketing Group at Intel India, launched Intel 'Xeon Scalable' processors in India, stressing that with this technology, the country can capitalise on the global trends and leapfrog other mature markets in becoming a leader in technology adoption.
"As India Inc increases its investment in technology, the country's data centre and network infrastructure will undergo a massive transformation. Emerging use cases in the financial, healthcare and academic sectors will necessitate agile networks that can interpret and implement decisions based on Artificial Intelligence (AI), High Performance Computing (HPC) and soon, 5G," Mallya said.
"Intel 'Xeon Scalable' processors will address the increasingly complex and varied needs of the data centre, enabling customers deliver next-generation business and consumer experiences through unparalleled performance, security and agility," he added.
Intel 'Xeon Scalable' processors are uniquely architected for the evolving data centre and network infrastructure.
These processors are designed to support an expanding range of existing and emerging data centre and network workloads, including cloud computing, 5G-ready networks, HPC and AI, delivering 2.2 times the performance over its predecessor.
According to the company, it has already sold more than 500,000 'Xeon Scalable' processors to its several customers with the National Stock Exchange (NSE) and cloud service provider NxtGen being early adopters in India.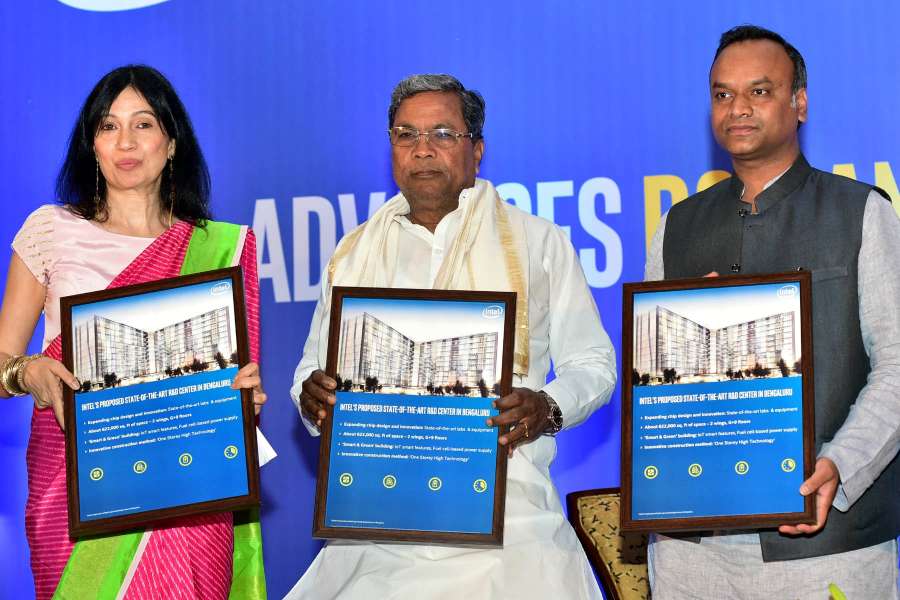 The new line-up that include Platinum, Gold, Silver and Bronze processors, offers different levels of performance capabilities and supports various needs of the computer-hungry tasks, including real-time analytics and virtualised infrastructure.
Mallya said Intel's new portfolio of data centre processors will provide businesses with the richest suite of platform feature innovations that deliver significant performance increases across key workloads.
The new processors offer 138 times deep learning performance gains and 113 times inference gains, meaning customers can do more inference on general-purpose hardware without the need for specialised accelerators.
With faster virtual reality (VR) content rendering, the processors also help creators create more rich content in less time.
The 'Xeon Scalable' processors provide security without compromise. With near-zero overhead for data at rest encryption, a user does not have to choose between security and performance.
Talking about the security, Vikram K, Senior Director of Data Centre and Hybrid Cloud at Hewlett Packard Enterprise (HPE) India, said: "Powered by new Intel 'Xeon Scalable' processors, our 'ProLiant Gen10′ server portfolio features an innovative firmware security mechanism that we call the 'silicon root of trust,' which enables detection of malware and creates a resilient industry-standard server infrastructure."
According to Vivek Sharma, Director of Data Center Group at Lenovo India, with Intel's new processors, the company's new 'ThinkSystem' and 'ThinkAgile' brands will empower the customers with reliable, agile and best performing data centre solutions.
Intel also introduced "Intel Select Solutions" aimed at simplifying and speeding the deployment of data centre and network infrastructure.
---