Food grains are packed and transported largely in jute bags as per government regulations. But a recommendation to reduce this by five per cent every year has the jute millers up in arms….writes Bappaditya Chatterjee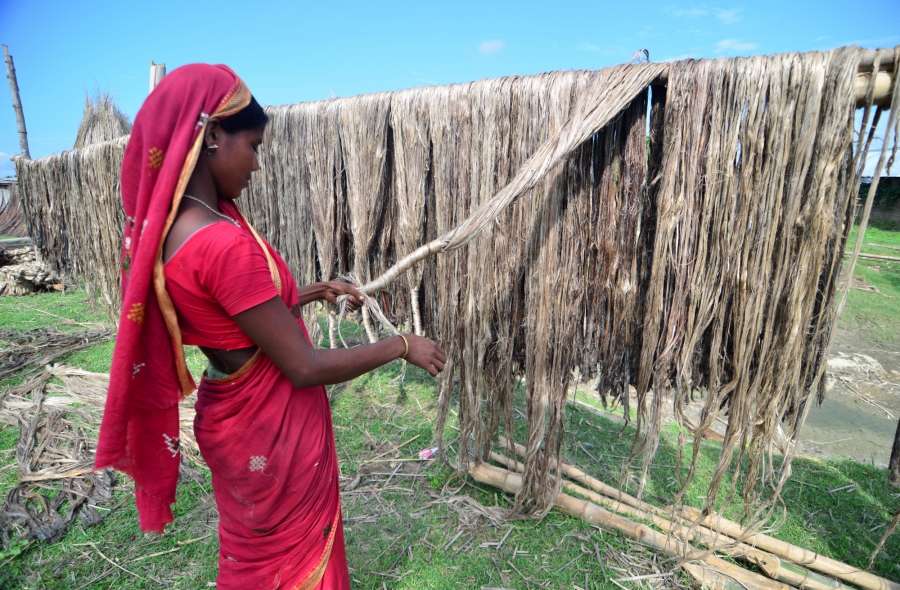 Opposing the recommendation to dilute jute packaging for the 2017-18 procurement season, millers have approached the Union Textiles Ministry and the West Bengal government, urging them not to accept the recommendation. West Bengal produces 80 per cent of country's raw jute and is home to 90 per cent of the mills.
The standing advisory committe (SAC) on jute, under the Union Ministry of Textiles, has sought to dilute the Jute Packaging Materials Act (JPMA) 1987, till it reaches 50 per cent for foodgrains by 2024-25. It has also recommended reduction in the case of sugar, though for the current year, the 20 per cent jute bag reservation for the sugarcane product has been kept unchanged.
A similar move to reduce jute packaging three years ago was shot down by the Union cabinet after widespread protests.
As the new jute year began this month (July to June), raw jute producers and jute manufacturers are hoping that the recommendation would not be accepted. "We have approached West Bengal Chief Minister Mamata Banerjee and we will also be writing to other jute producing states like Andhra Pradesh, Assam and Bihar," Raghavendra Gupta, Chairman of Indian Jute Mills Association (IJMA), said.
Gupta said the Supreme Court had also earlier ruled against any "progressive dilution" saying there was no such clause in the JPMA.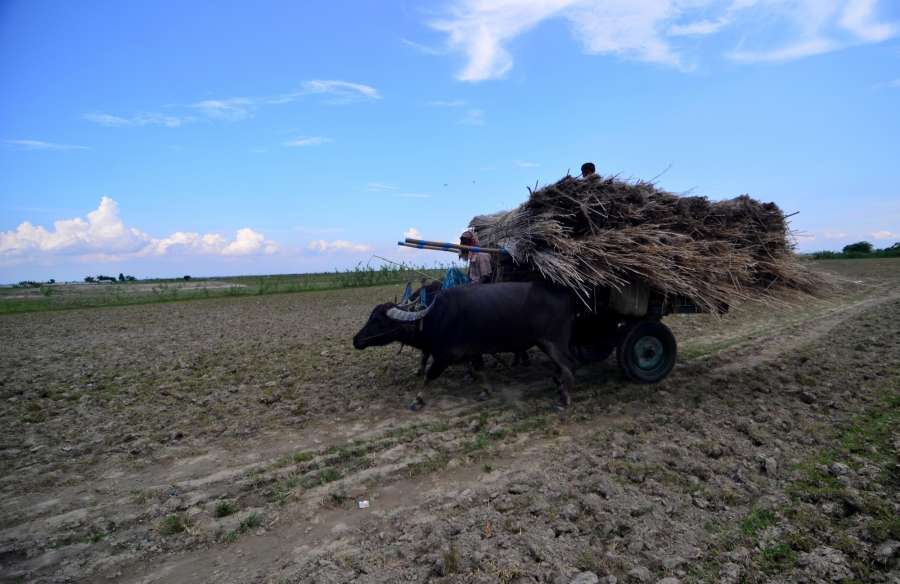 According to an official, the SAC decision was a follow-up of what the Committee of Secretaries (CoS) had decided last year and it had asked the Textile Ministry to prepare a road map for reducing the use of jute bags.
"The jute industry was unable to supply the required quantity of bags in the last two years and, therefore, the government had to grant relaxation for use of HDPE/PP bags," a Textile Ministry official said, declining to be named.
Gupta said assessing the performance of the industry over only a two-year period was "flawed" as it had faced a fall in raw jute production in 2015-16 while demonetisation had affected production in 2016-17.
"The five per cent dilution in 2017-18 will be detrimental for the farmers as raw jute is abundantly available now," Gupta said.
According to IJMA, the production of raw jute this year is expected to be around 8-8.5 million bales. With carry-over stock of 2.2 million bales, it will be adequate to meet the entire requirement of jute bags for foodgrains and sugar, say producers.
A recent estimate worked out by the jute industry shows that around 50,000 workers would lose their jobs if the SAC's decision is carried out over the next seven to eight years. Also, estimates suggest that the number of farmers producing crops for manufacture of government-order jute bags would come down from 2.36 million to 1.18 million.
Moreover, farmers worry that with lower demand and the new crop coming in, raw jute prices would fall below the minimum support price.
"Only recently, the government fixed the minimum support price of raw jute at Rs 3,500 a quintal for 2017-18. With this price, we will not even cover our costs. It is unlikely to benefit jute farmers as the announcement came late," Rabindra Nath Pramanik, a farmer from West Bengal's major jute producing district (Hooghly), said.
---