UK Asian Business Council (ukabc.co.uk) Annual Christmas Dinner in London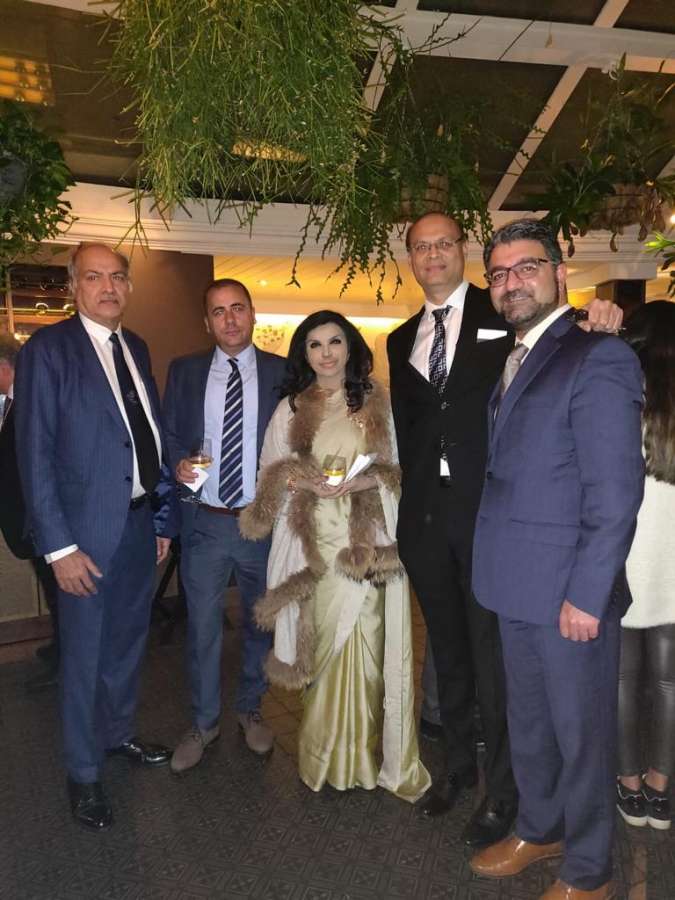 UKABC organised it's first annual Christmas Dinner on 27th November 2019 in Bombay Brasserie, London. The Chief Guest of the evening was H.E. Mrs. Saida Muna Tasneem, High Commissioner, Bangladesh. The dinner was a private affair which was by invitation only to UKABC's members and guests.
At the dinner, the welcome speech was delivered by Dr. Sarfraz Ashraf, Vice-President Health, UKABC in which he welcomed the guests to the dinner and spoke about some achievements of UKABC in the past year. After which each UKABC board member gave a two-minute speech telling the guests about their roles and what they have achieved since being a board member of UKABC.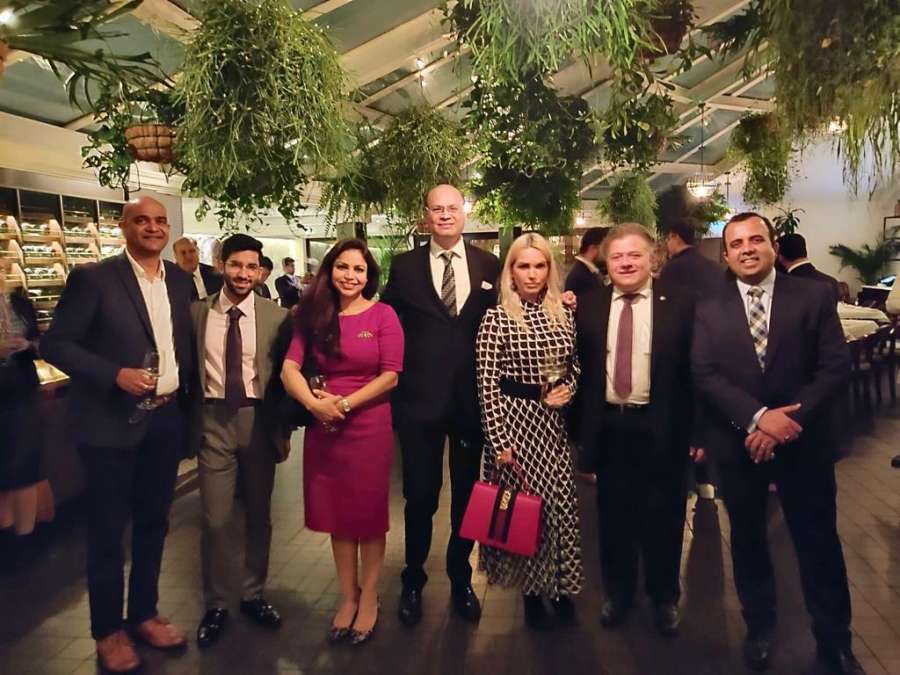 The board members of UKABC present were as follows:
Junaid Ahmed, President (Europe)
Sudeep Sakalle, Vice-President (Europe)
Amjad Suleman, Vice-President (ASEAN)
Barry Dass, Vice-President (UK East)
Rajul Garg, Vice-President (Start-Ups)
Sarfraz Ashraf, Vice-President (Health)
Taha Coburn-Kutay, Chairman
Andy Sharma, Vice-President (Business Coaching)
Furqan Baig, Vice-President (Scotland)
Shivam Bhandari, Vice-President (Millennials)
The Patron of UKABC, Cllr. Sunil Chopra, former Mayor of Southwark mentioned how he has mentored the organisation and seen it become a pressure group which lobbies for the Asian and African businesses in UK.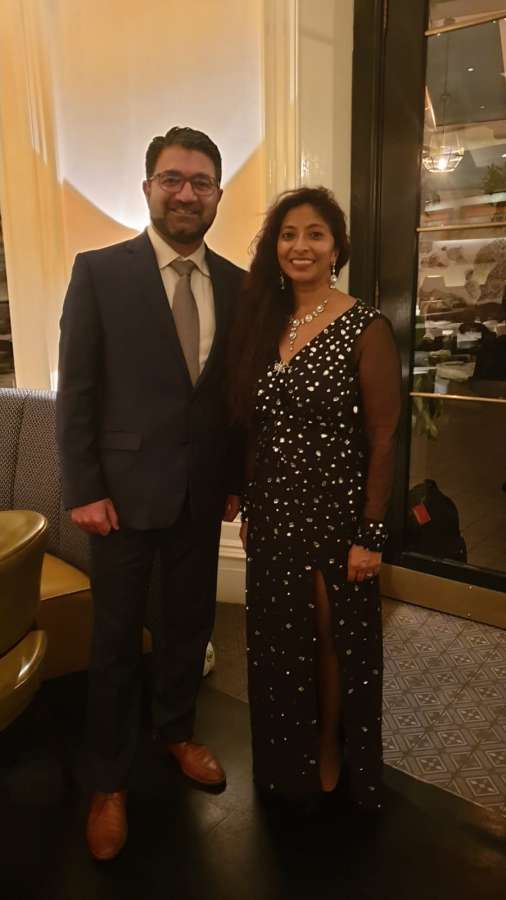 H.E. Mrs. Tasneem spoke about how she was impressed by UAKBC's achievements in the past few years forging relationships with Nepal, Sri Lanka, Bangladesh in Asia. She also mentioned that UKABC's cultural engagement with different diasporas was something which she hasn't seen in the past done by any business organisation. She mentioned that UKABC has a different kind of flair to engage with businesses and diasporas at the same time which is very encouraging.
Baroness Uddin was in presence who spoke about the need of Asian and African businesses contributing to the UK economy and said will only grow to greater heights. She was impressed by the variety of the people on board of UKABC which focuses on youngsters to mentor them.
Economic Attaché of Malta, Mr. Peter Paul Meli, Defence Attaché of Bosnia and Former Deputy High Commissioner to India, Mr. Mark Runacres were also present at the dinner.
Every guest who attended the dinner were given one to two minutes to introduce themselves which was highly appreciated by the audience. The idea behind it was that people do not get to network with everyone before the event. During dinner people introduced themselves and then the guests got a chance to speak with people who they were most interested in after dinner. This idea has been launched by the Chairman, Mr. Taha Coburn-Kutay as he said he felt there was a gap in the event market where participants feel they didn't get the most out of an event as they were not sure who was attending and who could they spoken with to make the most out of the evening. The guests really appreciated this initiative.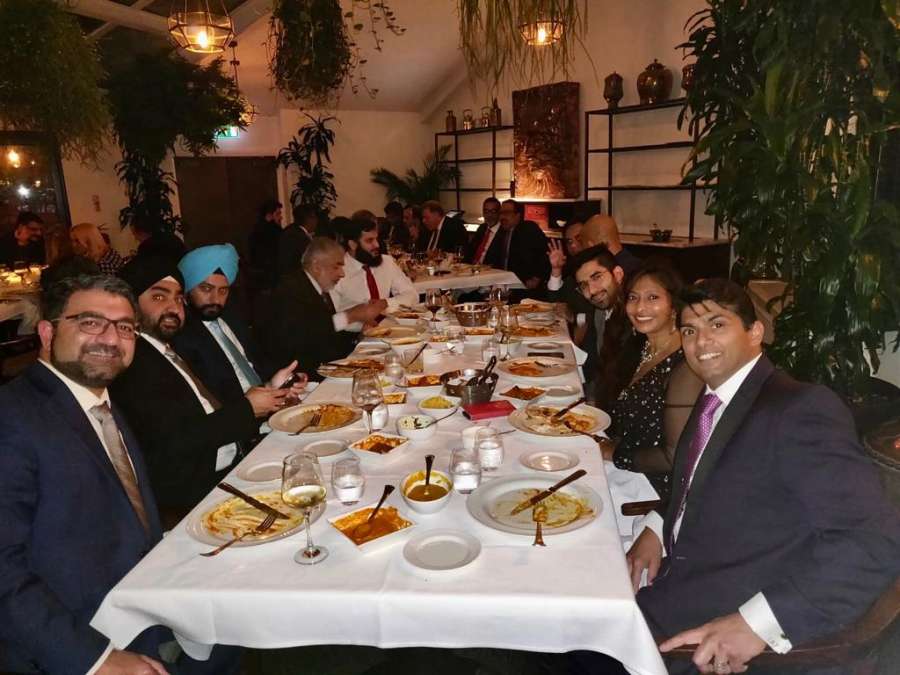 Lastly, Mr. Coburn-Kutay introduced the two newest members who have joined the UKABC family, Mr. Furqan Baig and Mr. Andy Sharma. He also spoke about the vision and mission of UKABC briefly. He mentioned that UKABC is a partner of a private group organising events at Commonwealth Head of Government Meet in Kigali, Rwanda in June 2020. UKABC has become a pressure group and has been lobbying for over 4 years. Next year is very important as UKABC will be organising it's first awards in England and Scotland.
For more information about UKABC, please email executive.assistant@ukabc.co.uk
---