The so called friends of Pakistan are concern over the political instability and the growing radicalism besides the entry of terrorist outfits into politics. China is worried because their $46 billion is at stake if anything happens to the China-Pakistan Economic Corridor (CPEC) project. The Trump is adding fuel to fire by his stand on Jerusalem….writes Dr Sakariya Kareem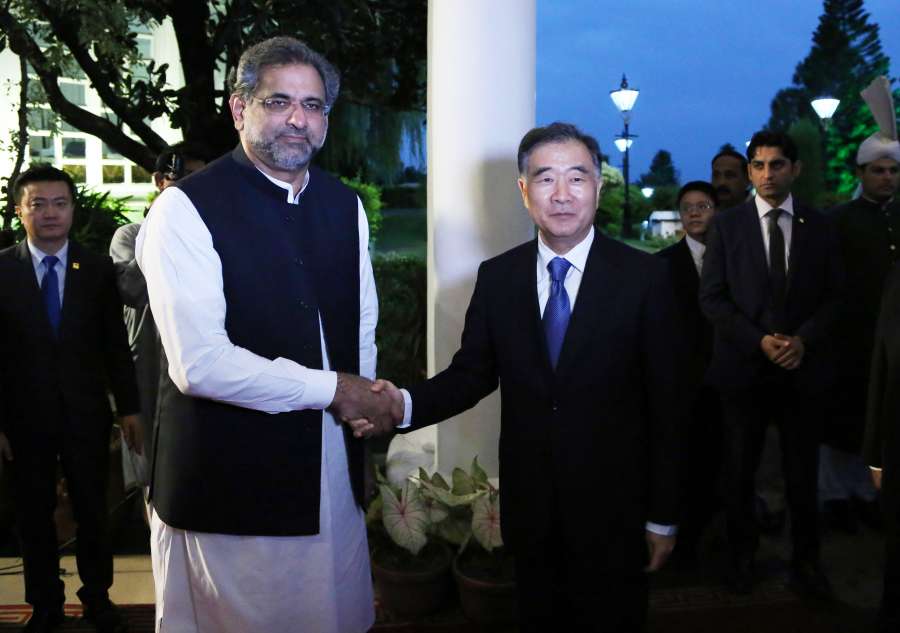 Be it "all-weather friend" China or United States, the biggest benefactor that is currently being lambasted every day, every hour, all must be worried about the security situation in Pakistan. Close on the heels of a security alert that the Chinese Embassy in Islamabad issued to its citizens visiting or working in Pakistan, the US followed with a similar warning to its citizens, not to even visit Pakistan unless sorely required.
The American warning is in view of the demonstrations across Pakistan against President Trump's move on Jerusalem. As part of the guidelines, the US Embassy in Islamabad also advised American citizens to maintain high levels of vigilance and take appropriate measures for personal safety against possible attacks.
It has now warned its citizens against visiting places where there are large gatherings, protests and demonstrations as 'even peaceful might turn confrontational and escalate into violence'.
While the US has issued numerous security alerts in the past, each time it gets into Pakistani security and diplomatic cross-hair, the Chinese alert is more serious and is noteworthy, being, perhaps, the first in several years, if not the first-ever. This is because at stake is the growing Chinese presence and investment in the USD 46 billion China-Pakistan Economic Corridor (CPEC).
Hence, along with the US, the Chinese embassy in Pakistan has advised its citizens residing in the country to remain vigilant and take precautions to ensure their safety.
The embassy said it has been informed that terrorists were planning 'a series of attacks soon' against the Chinese, according to a statement released on December 8.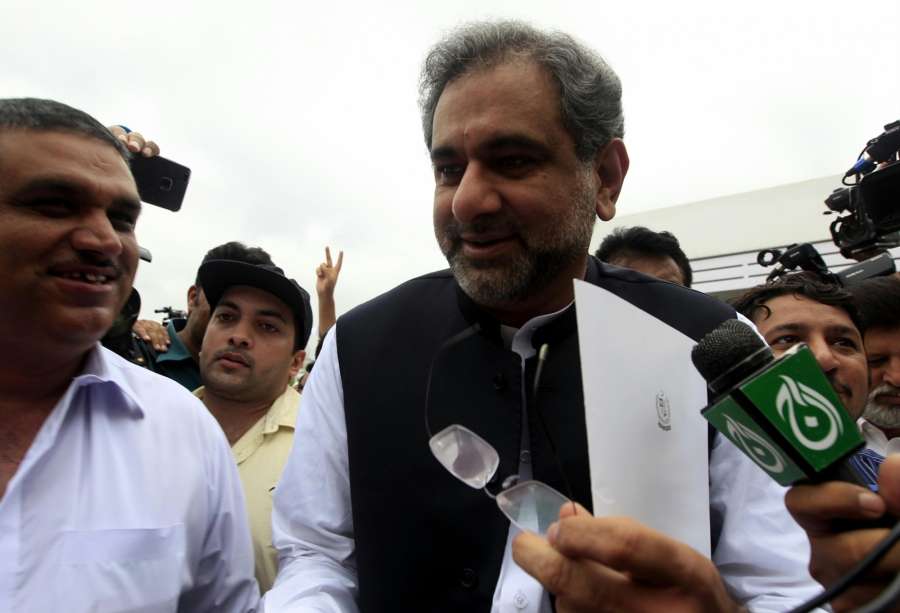 "The embassy alerts all Chinese organisations and citizens in Pakistan to stay vigilant, safeguard personal security, reduce time spent outside and avoid going to crowded places as much as possible," the statement said.
The Chinese should cooperate with Pakistani police and military and contact the Chinese embassy if necessary, it added.
Protecting employees of Chinese companies, as well as individual entrepreneurs, who have followed the investment wave along what is known as the China-Pakistan Economic Corridor, has been a concern for Chinese officials.
Pakistan has already deployed 15,000 military personnel as part of the Special Security Division (SSD) and Maritime Security Force (MSF) specially raised to protect projects under the umbrella of China-Pakistan Economic Corridor (CPEC).
Both forces will work under the Interior Ministry in coordination with the provinces to ensure the safety of locals and foreigners working on CPEC projects.
According to an estimate, as many as 30,000 Chinese are in Pakistan, where China and its companies are involved in 300 projects.
More than 9,000 of them are working under CPEC, which has been declared the flagship project of Beijing's 'Road and Belt Initiative'.
There is always the ubiquitous 'conspiracy' angle in Pakistan. Sohail Bhati, an Islamabad-based defence and security expert, believes enemies of Pakistan are conspiring against CPEC.
"The threat is always there. People who are opposed to Pakistan are opposed to Pakistan-China cooperation, and the China-Pakistan Corridor," he claimed.
However, the threat has been, even if the violence has been sporadic. Chinese lost at least two of its engineers engaged in the construction of Gwadar port in the early 2000s.
In June, Islamic State said it had killed two Chinese citizens it kidnapped.
The Pakistani interior ministry said the two Chinese had claimed to be learning the Urdu language from a Korean national in Jinnah town in Quetta but "were actually engaged in preaching".
Quetta, the capital of Balochistan province, is at the centre of the China-Pakistan Economic Corridor (CPEC) – the biggest single project under Beijing's belt and road trade and infrastructure plan. The project includes plans for roads, railways and gas pipelines linking China's far west hinterland of Xinjiang to the China-operated port of Gwadar on Pakistan's southern coast.
Successive governments in Pakistan have failed to contain the Baloch rebellion, or the strong feeling of alienation. Their response has been to bomb the populace, catch the rebels and make them disappear and generally suppress them.
The Chinese compulsions, if they called as such, prevail heavily in dealing with Pakistan that is officially an ally, but in unofficial terms, is fast becoming an economic vassal.
Hence, China has for several years shown the Nelson's Eye at Pakistan training and sheltering Uighours, the Muslim tribals of its Xinjiang province. Pakistan has trained them on its no-man's land on border with Afghanistan or in Afghanistan territory that the Afghan Taliban control with the help of Pakistan's ISI.
Now, chicken is coming home to roost. Pakistani newspaper Dawn reported in October that the Chinese embassy had alleged that a member of Uygur separatist group the East Turkestan Islamic Movement had "sneaked into Pakistan" and posed a threat to Sun Weidong, who was the Chinese ambassador at the time.
The embassy had shared that information in a letter to Pakistan's interior ministry that was leaked to the media. It included a request for more security for Chinese in Pakistan, and for the alleged terrorist to be arrested and handed over to China.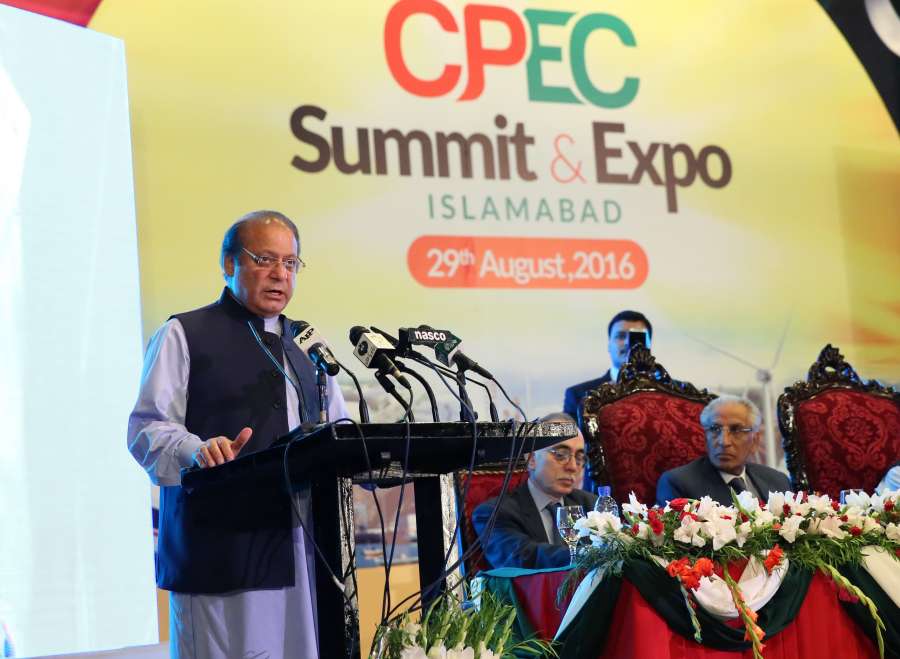 China has long worried that Uygur militants receive training in Pakistan, Afghanistan and Syria, then return to the restive Xinjiang region to plot attacks.
There are also fears that Chinese projects along the CPEC could be a target for extremists.
A Chinese man who has been living in Islamabad for three years said the embassy rarely issued security warnings, the influential Hong Kong newspaper South China Morning Post has reported.
"So I feel like this is something serious," the man, who would only give his surname Liu, said.
Liu, who works for a Chinese financial company, said he had received messages and warnings in the past from other Chinese firms.
"We're often being warned [in those messages] that Chinese will be targeted because of our growing presence in the country, and that we face security risks not only from the conflicting Muslim groups in the country, but also from India and the West," Liu said.
He was not worried about his personal safety, but said his company had stepped up security measures after the embassy issued the warning. The Chinese staff at his company was told they would be given new guidelines on how and when to travel to the office.
China flags 'fight' against terrorism as it confirms for first time Islamic State has executed hostage Fan Jinghui
Li Wei, an anti-terrorism expert at the China Institutes of Contemporary International Relations, said it was impossible to know what kind of information the Chinese embassy received to prompt such a warning.
After the two Chinese were killed earlier this year, Beijing accelerated its security plans to protect the more than 30,000 Chinese nationals living in Pakistan, he said, adding that there had been occasional attacks by separatist groups in Balochistan and Sindh, where China has invested billions to build the Gwadar port and roads.
"The entire country is still high risk for Chinese people," he said. This claim is supported by security analysts elsewhere, including in China.
A scholar in a Beijing think tank that chose not to speak on record also said Chinese embassies were increasingly becoming targets for terrorists.
"If the August 2016 attack on the Chinese embassy in Kyrgyzstan was any indication, diplomatic and company premises are easy targets for terrorists – especially in places where they find it difficult to operate," he said.
China has long worried about disaffected members of its Uighur Muslim minority in its far western region of Xinjiang linking up with militants in Pakistan and Afghanistan.
At the same time, violence in Pakistan's southwestern Baluchistan province has fueled concern about security for planned transport and energy links from western China to Pakistan's deep-water port of Gwadar.
The Taliban, sectarian groups linked to al Qaeda and the Islamic State all operate in Baluchistan, which borders Iran and Afghanistan and is at the center of the "Belt and Road" initiative.
In addition, separatists there have long battled the government for a greater share of gas and mineral resources, and have a long record of attacking energy and other infrastructure projects.
There is a deep irony in the way China fears for the security of its citizens in Pakistan, yet backs Pakistan if attacked by the United States or any other nation. It did so after Trump's warning on terror safe havens that formed part of the American  South Asia policy.
On August 22 this year, Chinese Foreign Ministry spokesperson Hua Chunying, while reacting to Trump's comments on Pakistan, said, "Hope the relevant policy decision by US side will be conducive to promoting security, stability of the relevant region."
Sensible elements in Pakistan, outside of the security establishment whose voice is feeble and often ignored, say that the Chinese never speak directly. They first create an environment and then come to negotiable table and make their demand that Islamabad cannot refuse.
They point out that the Chinese know that the civil government doesn't have authority on Armed forces in Pakistan.
The Chinese want assurance from Pakistan military and better deal (better interest rate, mortgage or profit) on future project.
The overall picture is grim for Pakistan and its allies. The relationship of the Pakistani state with the outside world has suffered a great deal over the past decade, with many foreign delegations, private and public, unwilling to travel to this country because of the perception that great danger awaits them here.