The administration of US President Donald Trump has recommended that state-owned China Mobile, the world's biggest cell phone carrier, be denied a licence to operate in the US… reports Asian Lite News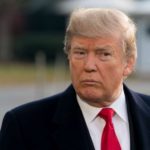 The National Telecommunications and Information Administration, which is a part of the US Department of Commerce, cited national security risks in a statement sent on Monday to the Federal Communications Commission (FCC), an independent agency that will take the final decision, with its recommendations, Efe reported on Tuesday.
"After significant engagement with China Mobile, concerns about increased risks to US law enforcement and national security interests were unable to be resolved," David Redl, Assistant Secretary for Communications and Information at the US Department of Commerce, said in a statement.
China Mobile submitted an application for a licence to the FCC in 2011 and has close to 900 million subscribers.
The NTIA decision comes amid escalated tensions between Washington and Beijing.
The Trump administration has cited national security concerns to justify its decision to impose tariffs on Chinese products and to restrict the operations of Chinese companies in the US.
In recent months, the Trump administration has imposed tariffs worth billions of dollars on its major trade partners although China has been the worst affected.