Advertisements


The death toll in the Spain double attacks climbed to 15 as authorities confirmed the identity of the suspected driver of a van that ploughed into pedestrians in Barcelona….reports Asian Lite News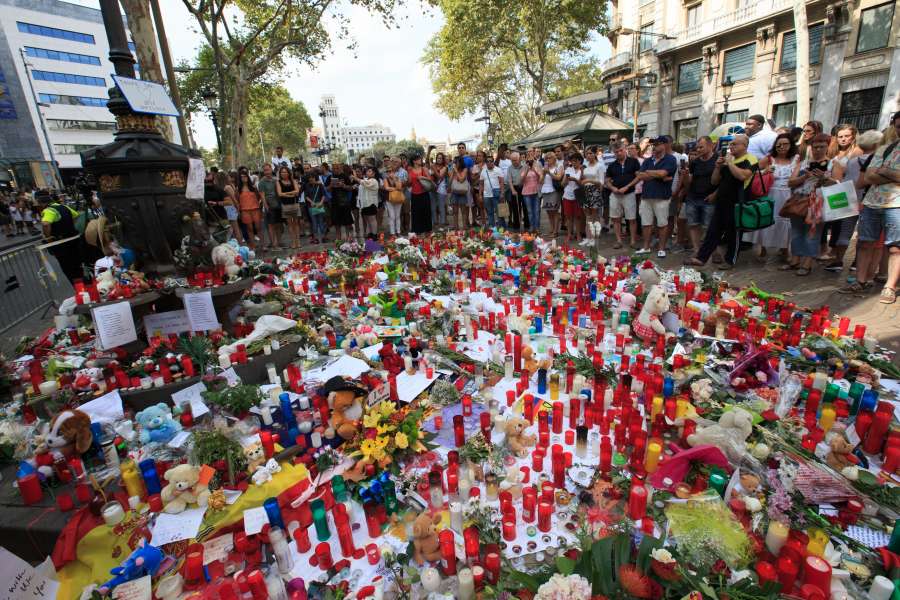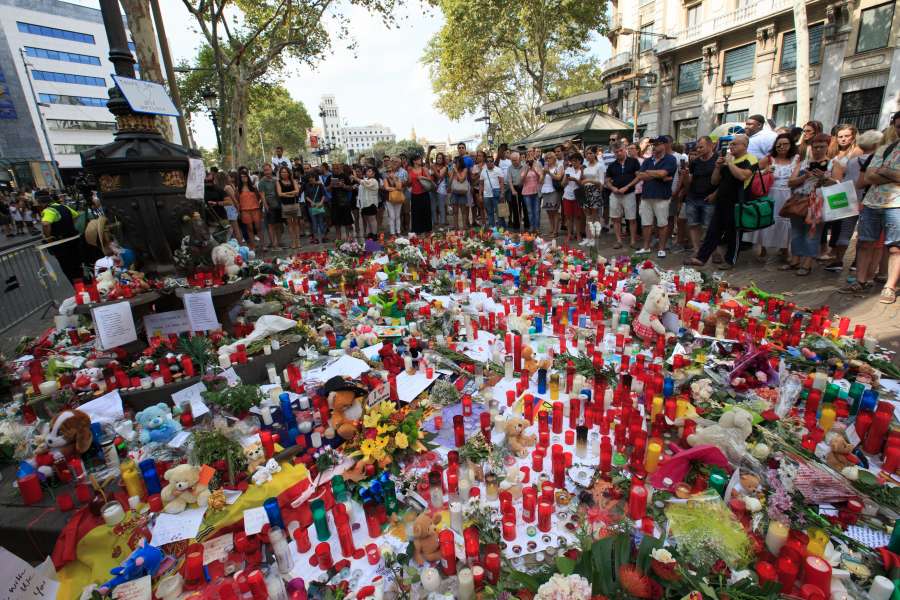 The manhunt for the attacker was extended across Europe, a government official said.
Officials said that Younes Abouyaaqoub, a 22-year-old Moroccan national, was the driver of the van which ploughed into a crowd in Las Ramblas boulevard on Thursday. At least 130 people were injured in the attack, BBC reported.
The Catalan government said the 15th victim was identified as Pau Pérez, 34, from Vila Franca, who was found stabbed to death in the passenger seat of vehicle used by Abouyaaqoub.
Catalan Interior Minister Joaquim Forn told a radio station that Abouyaaqoub is the last member of the 12-men Islamist extremist cell believed to be behind the double attacks.
Forn said authorities were coordinating with police across Europe to catch him and there was no indication that Abouyaaqoub had left the region.
"This person is no longer just being sought in Catalonia but in all European countries, this is an effort by European police," Forn said.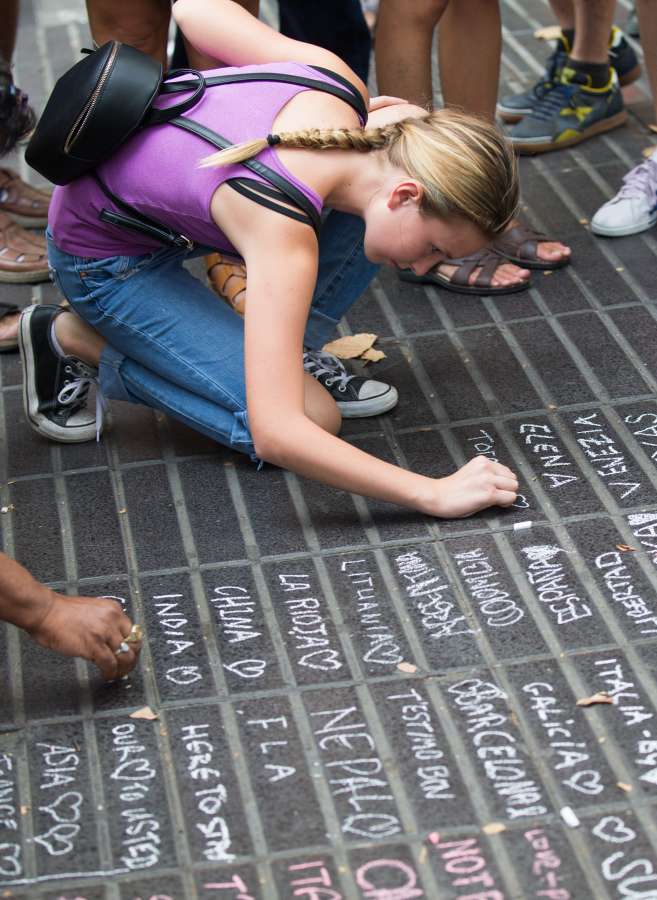 Out of the 12-member terror cell, five were shot by the police during a second attack in Cambrils on Friday, where a Spanish woman was killed. Four terrorists were detained. Of the remaining three, officials said, it is possible that two were killed in the explosion at the bomb-making factory in Alcanar last week, though the remains found at the site were still being tested.
Officials also revealed there were "strong indications" that an imam suspected of radicalising the young men behind the attacks had died in an explosion in Alcanar.
Police set up 800 vehicle checkpoints and tripled the number of officers working on anti-terrorism operations after the attack, but the fugitive continues to evade them, the Guardian reported.
Regional police chief Josep Lluís Trapero told a press conference on Sunday that the possibility that Abouyaaqoub had escaped to France had not been ruled out.
New CCTV footage appeared to show him fleeing the scene of the attack on foot. Three images in Spain's El Pais newspaper showed the man walking through La Boqueria market, wearing sunglasses, as he passed other people heading away from Las Ramblas.
Police also released more images of Abouyaaqoub, and appealed for help in finding him. The suspects originally planned a large-scale bomb attack before an accidental explosion at a house at Alcanar forced a change of plans, said media reports.