Aster Volunteers' Mobilises 7,900 Volunteers over 6 Months….reports Asian Lite News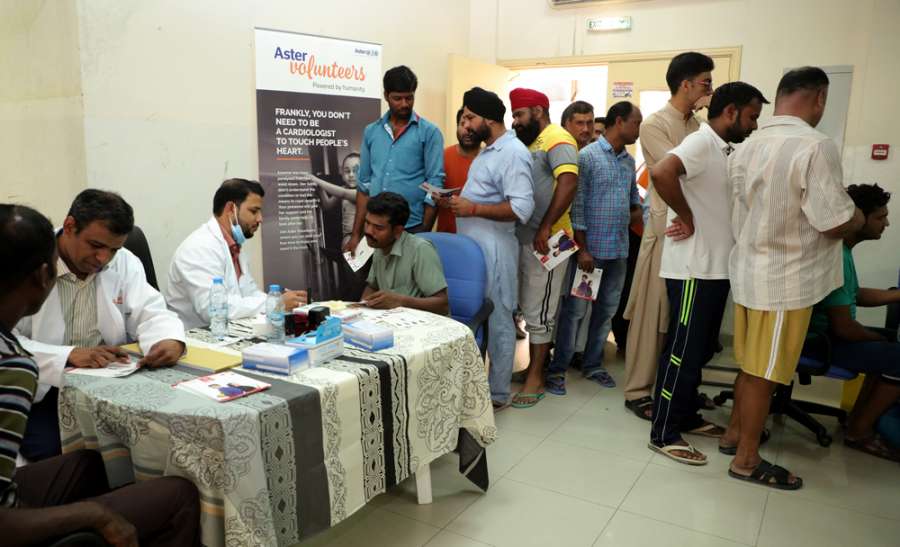 Aster DM Healthcare's 'Aster Volunteers' programme – the cornerstone of the 'Aster @ 30' campaign – has seen nearly 8,000 volunteers take part in a wide range of compassionate care initiatives across the UAE, Oman, Bahrain, Qatar , KSA ,Jordan, India and the Philippines.
Aster DM Healthcare announced the launch of the 'Aster Volunteers' programme in June this year as part of the milestone 'Aster @30' campaign to mark their 30th anniversary. In line with the declaration of 2017 as the Year of Giving by the UAE President His Highness Sheikh Khalifa bin Zayed Al Nahyan, the 'Aster Volunteers' programme reinforces the company's commitment to supporting the communities it serves and recognises volunteerism as a key pillar of giving.
The programme includes several initiatives, such as providing free surgeries and investigations across all of Aster DM Healthcare's 96 clinics and 18 hospitals.
732 free surgeries have been completed to date, of which 6 were done in the GCC. Thousands of free investigations and treatments were also carried out for patients in need.
Aster partnered with local, government and multinational organizations and institutions – in each country it operates – to train white and blue collar workers in Basic Life Support (BLS). More than 95,000 people have already attended the sessions and these will continue in 2018 and 2019 in order to reach the goal of training 300,000 participants.
Throughout the year, Aster organised 1,276 medical camps – across the geographies it operates in – which offered free health care check-ups to the public.
Aster's in-house doctors, nurses, paramedics and mobile clinics took part in disaster and refugee management in Somalia and Jordan this year, which included volunteers from Dubai. This was organised in partnership with the Dubai government's Awqaf and Minors Affairs Foundation (AMAF) for the Somalia Food for Africa initiative, and in association with The Office of the United Nations High Commissioner for Refugees (UNHCR) and local NGO's for the Syria operation.
"We are wholly committed to give back to society and support the growth and betterment of communities. Aster has crossed boundaries and geographies to reach out to communities that most need help, and the success of the 'Aster Volunteers' programme is testimony to how a vision can be turned into reality, through effort and perseverance.  I am proud that Aster was able to initiate these platforms and programmes, and as of now we have 7,900 volunteers, out of which 2,541 are from the UAE.We are honoured by the success of the programme, which has prompted us to take it forward as part of our vision to give back to the communities we serve every day", said Dr. Azad Moopen, Founder, Chairman and Managing Director, Aster DM Healthcare.
The 'Aster Volunteers' programme also included an initiative to provide equal employment opportunities for at least 100 'differently-abled' candidates, which has seen 52 differently-abled people recruited into the Aster work force to date.
Aster is also currently helping to drive and facilitate the donation of 30,000 units of blood across its clinics, hospitals and mobile clinics, with 12,000 units of blood targeted for the UAE alone.
'Aster Volunteers' is a programme aimed at bridging the gap between people who would like to help, with those in need – through a web portal www.astervolunteers.com. Running successfully across the nine markets Aster DM Healthcare operates in, the multi-layered programme targets communities in the Middle East, Africa, India and Philippines through platforms and programmes aimed at uplifting the quality of life of people and societies through providing free healthcare support alongside basic care and necessities.
The 'Aster @ 30' campaign will culminate in a gala dinner on the 11th December to honour all those who have supported Aster DM Healthcare over the last 30 years, as well as announce the next steps for the 'Aster Volunteers' programme.