Turkish President Recep Tayyip Erdogan said he would not call the United States a "civilized country" after detention warrants were issued for his bodyguards over a brawl during his visit in May….reports Asian Lite News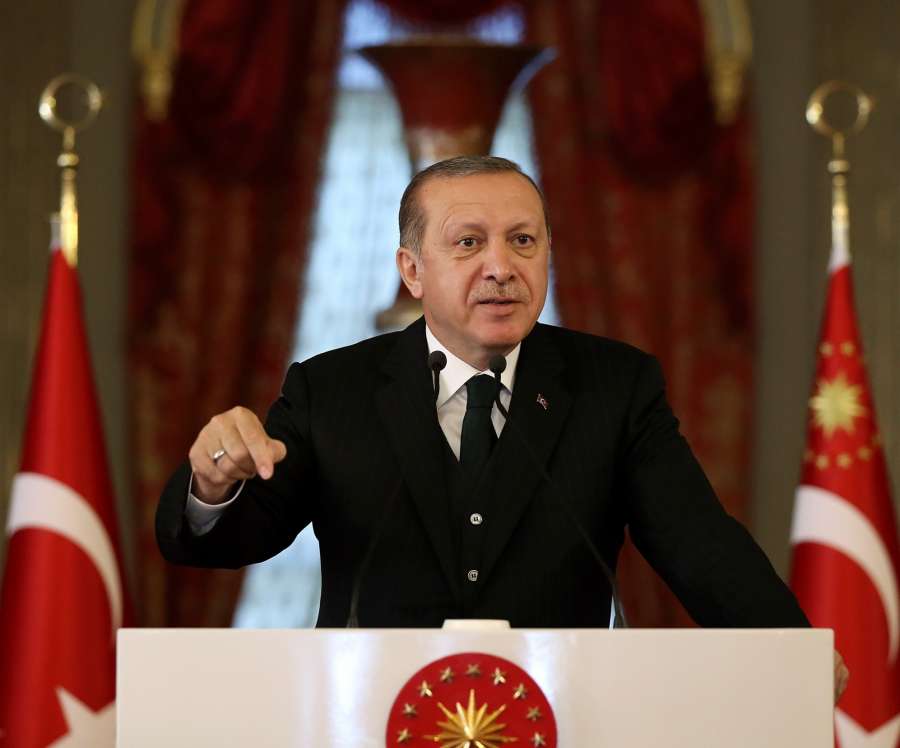 "If America issues detention warrants for my 13 bodyguards in a country where I went upon invitation, sorry but I cannot call this country civilized," Erdogan said at a forum in Istanbul, Xinhua reported.
More than 10 people were injured in a brawl with protesters in May outside the Turkish embassy in Washington that involved Erdogan's bodyguards. In June, the US authorities issued detention warrants for a total of 16 people including the bodyguards over the incident, sparking repeated denunciations from the president and others.
Erdogan noted that two of the bodyguards in question were responsible for the protection of his wife and were not even on the scene at the time.
The President had said that the protest was organised by members of the outlawed Kurdistan Workers' Party (PKK) and a network led by Turkish cleric Fetullah Gulen, who is living in the US and accused by Ankara of orchestrating a failed coup in Turkey last year.
Washington has refused to extradite Gulen and continued arming Syrian Kurdish militia seen by Ankara as terrorists, moves that have chilled relations between the two NATO allies.
Erdogan has been denouncing the US and some European countries over their support for the PKK and the Gulen network in recent days.