One of US President Donald Trump's former foreign policy aides has said allegations that he worked with the Russian government during the 2016 US election are "misleading"… reports Asian Lite News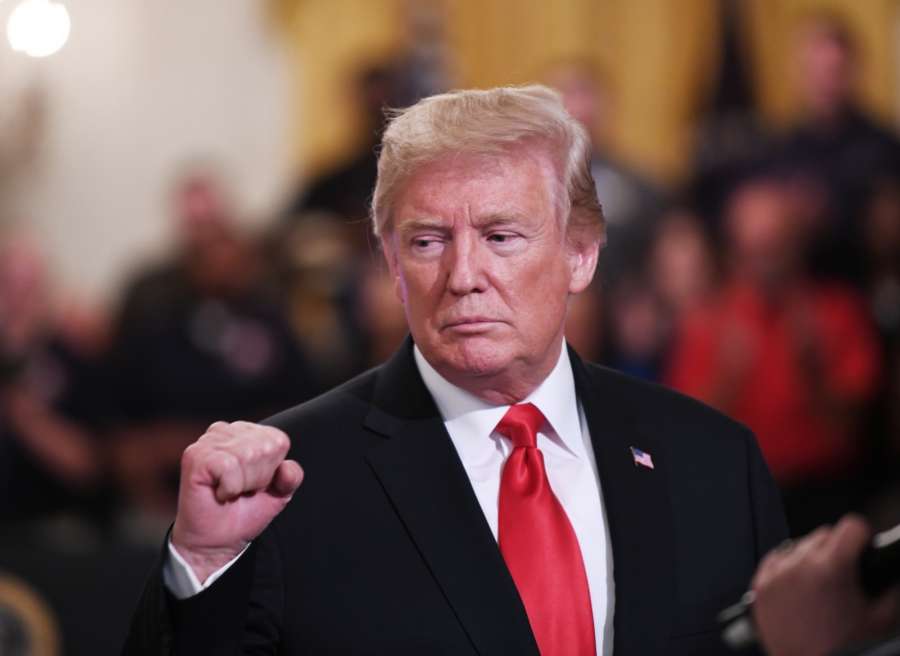 The FBI believed Carter Page was "collaborating and conspiring with the Russian government" at that time.
His alleged relationships with Russian intelligence officials are highlighted in court applications which led to him being put under surveillance.
Trump said it appeared that his campaign was illegally spied on. But he provided no evidence to support the claim.
The newly released surveillance applications were granted and renewed by several different judges sitting in a court authorised by the Foreign Intelligence Surveillance Act (Fisa).
The court, which has the power to authorise wiretaps and surveillance of suspected foreign spies, has one of the most secretive institutions in the US.
The FBI released the previously secret document cache on Saturday night following Freedom of Information requests by several US organisations.
It contains 412 pages of heavily redacted material which includes the surveillance applications, their later renewals, and warrants surrounding the investigation into Mr Page.
"The FBI believes that Page has been collaborating and conspiring with the Russian government," the October 2016 application to the court states.
According to the documents, "the FBI believes that the Russian government's efforts are being co-ordinated with Page and perhaps other individuals associated with" Mr Trump's presidential campaign.
It also said Page "has established relationships with Russian government officials, including Russian intelligence officers".
Page is an energy industry consultant with longstanding ties to Russia. He first contacted the Trump campaign in 2015 before meeting Trump's campaign manager, Corey Lewandowski, in January 2016.
By March 2016, Trump had identified Page as one of a handful of campaign foreign policy advisers.
---