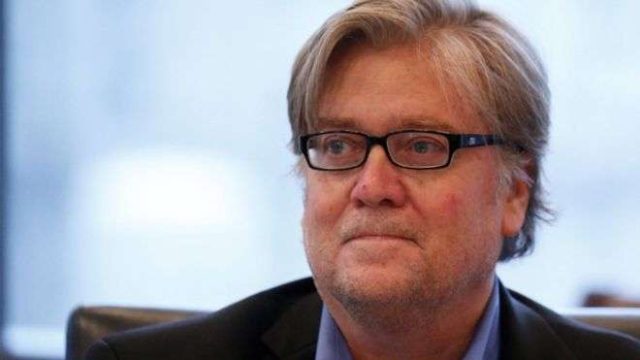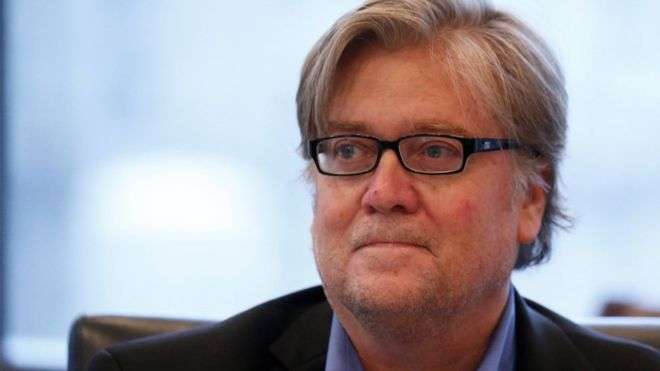 Steve Bannon apologises for anti-Trump comments. Bannon zeroed in on the Donald Trump, Jr. for the June 2016 Trump Tower meeting with the Russians which was also attended the President's son-in-law Jared Kushner and onetime campaign chief Paul Manafort….reports Asian Lite News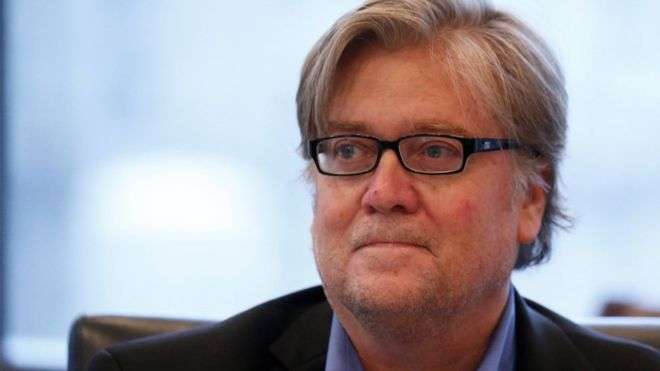 Steve Bannon, former White House chief strategist, apologised on Sunday for comments which were quoted in a new controversial book calling US President Donald Trump's eldest son's 2016 meeting with Russians "treasonous and "unpatriotic".
Bannon was widely lambasted by members of the Trump administration for his participation in the newly released book, "Fire and Fury: Inside the Trump White House", which was written by Michael Wolff.
"Donald Trump, Jr. is both a patriot and a good man. He has been relentless in his advocacy for his father and the agenda that has helped turn our country around," said Bannon.
"My comments were aimed at Paul Manafort, a seasoned campaign professional with experience and knowledge of how the Russians operate," Bannon said. "He should have known they are duplicitous, cunning and not our friends."
"My support is also unwavering for the president and his agenda," Trump's ex top strategist said, adding he regrets his delay in responding to the inaccurate reporting regarding Trump's eldest son.
It was revealed that Bannon, quoted from excerpts of the book "Fire and Fury", described the 2016 meeting at Trump Tower between a Russian lawyer and Trump' s son and son-in-law as "treasonous" and "unpatriotic".
Last week, Trump said in a White House official statement that Bannon had "lost his mind" and had "no influence" within his government.
White House Press Secretary Sarah Huckabee Sanders also fiercely slapped Michael Wolff's book — Fire and Fury– saying that it is "filled with false and misleading accounts," adding that Trump felt "furious" and" disgusted" about Bannon's comments in the book.
Since then, Bannon has been greatly isolated from his political allies and conservative donors, including billionaire Rebekah Mercer and her father Robert Mercer.
Bannon was chief executive of the Trump campaign in its final three months during the 2016 US elections. He became the White House chief strategist after Trump took office in January 2017 and left the White House in August before returning to his perch as chairman of right-wing Breitbart News.
---