12 dead in New York apartment blaze, including 4 children, the city's worst fire tragedy in a quarter-century…reports Asian Lite News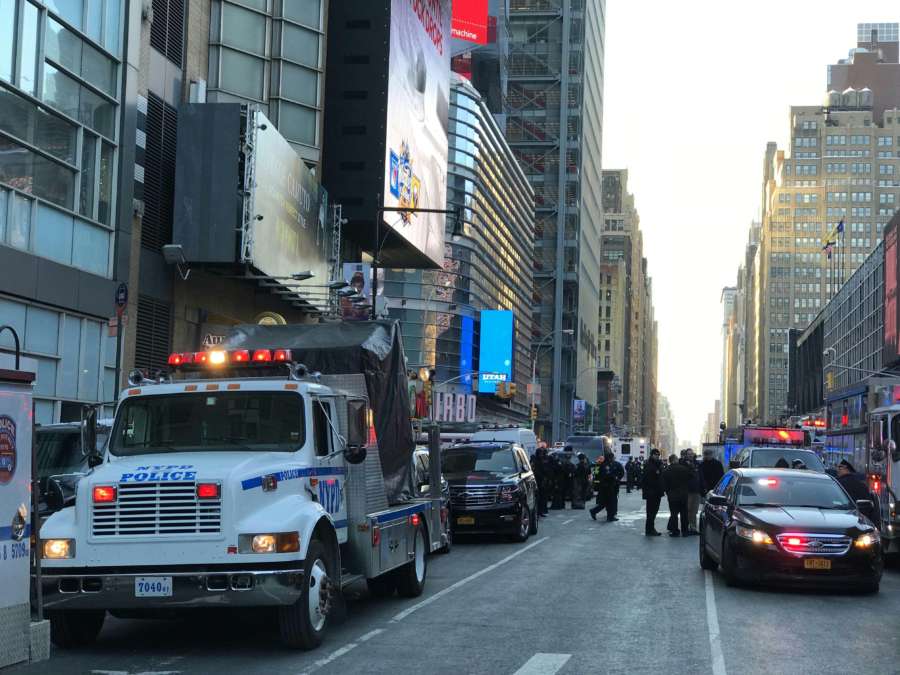 At least 12 persons were reported dead in a fire that raged through a New York City apartment in the Bronx area. More than 170 firefighters were on the scene of the huge blaze late on Thursday that also saw more than a dozen critical injuries, authorities said.
The deadly blaze at 2363 Prospect Ave. in the Belmont section of the borough began at about 7 p.m, media quoted a fire official as saying.
A witness, Jamal Flicker, said he spotted flames erupting near trash cans.
"It started down where they take the garbage. The smoke was crazy, people screaming, 'Get out!' I heard a woman yelling, 'We're trapped, help!' " Flicker said. It quickly spread into a four-alarm blaze.
Another witness Xanral Collins said he feared small children were among the dead.
"A father ran into the building, he couldn't get in," Collins said. "I saw him screaming, `My babies are dead! My babies are dead!' "
Eric Phillips, New York Mayor Bill de Blasio's press secretary, said at least six people were dead, sources say.
Phillips tweeted, "Will be more. Horrible. Fire Commissioner on scene. Mayor here shortly."
The firefighters rescued at least 15 people, a city fire department spokesman told The New York Daily News. Twelve of the victims were in critical condition.
Crews were working in sub-freezing temperatures to extinguish the blaze in the 101-year-old, five-story walkup apartment building, which is located a block from the Bronx Zoo.
The building was erected in 1916, a media reported.