Wildfires continue to ravage California….reports Asian Lite News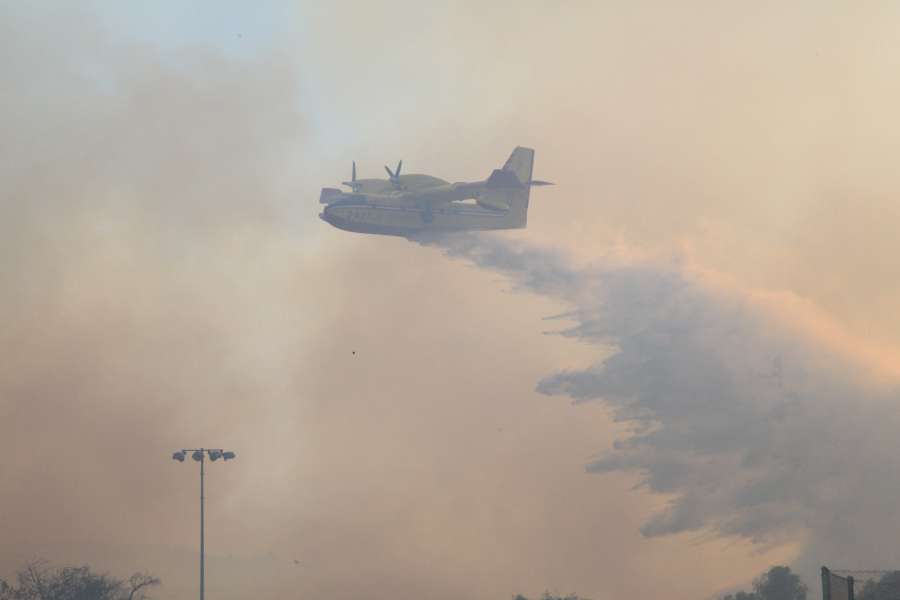 Wildfires continued to rage through Southern California, with new fires sparking as far south as San Diego as the largest of the blazes crept towards the college town of Santa Barbara, prompting fresh evacuations.
On Thursday, veteran firefighters described the fires, a half dozen of which have delivered another blow to the state less than two months after destructive wildfires scorched the counties of Northern California's wine country, as a challenge unlike any fire they had battled before.
Nearly 200,000 people were sent from their homes, many fleeing without any idea of when they could return or what they might find when they do.
However, there were no immediate reports of any deaths due to the fires.
In Los Angeles, where three separate fires had burned homes, sent residents fleeing and generated enough "apocalyptic "images for a Hollywood movie, officials on Thursday announced that the majority of residents who had evacuated would be allowed to return to their homes.
Mayor Eric Garcetti cautioned that it was "still an insecure time", and warned that high winds could pick up again at any time.
Los Angeles Fire Department Chief Ralph Terrazas said that the forecast of the city's weather and humidity conditions for Friday still put it in the "extreme range" of fire risk.
Meanwhile, the Thomas Fire, the state's biggest active blaze, continued to grow, expanding to 115,000 acres, and destroying more than 400 buildings in Ventura county.
The National Weather Service cautioned that the risk of fires will remain elevated through Sunday as December conditions remained abnormally dry and breezy.
The fires in Southern California come after a historically destructive fire season in the state.
The conflagration that spread across Sonoma and Napa counties in October burned more than 200,000 acres, killed 42 people – the highest death toll ever for a fire in the state – and destroyed at least 8,400 buildings and homes.