Advertisement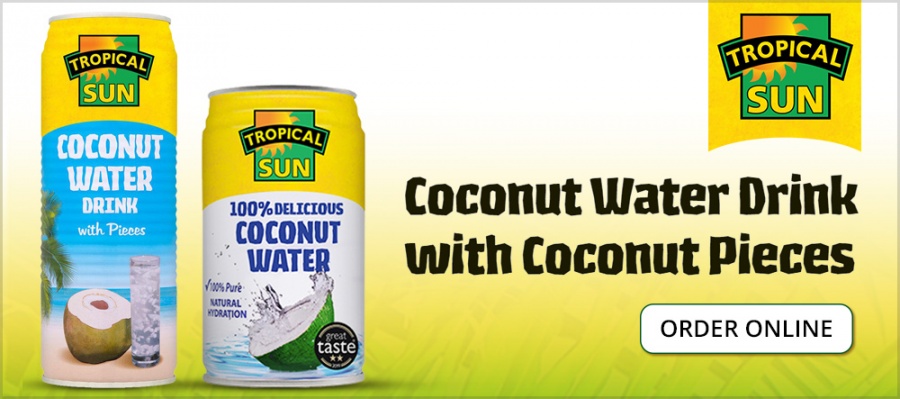 US President Donald Trump led a moment of silence in a brief, somber ceremony at the White House to mark the 16th anniversary of the September 11 terrorist attacks in New York, Washington and Pennsylvania….reports Asian Lite News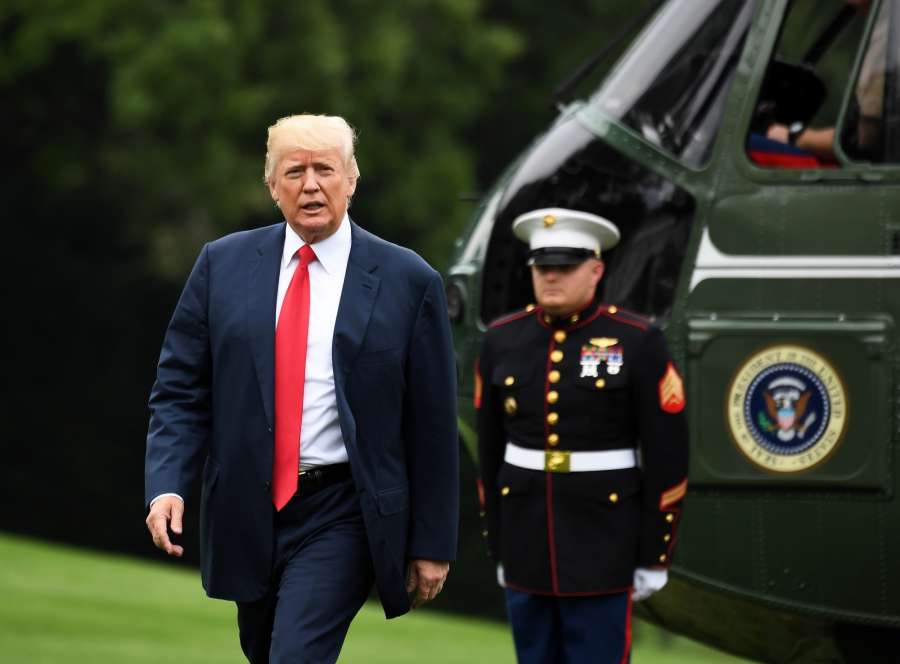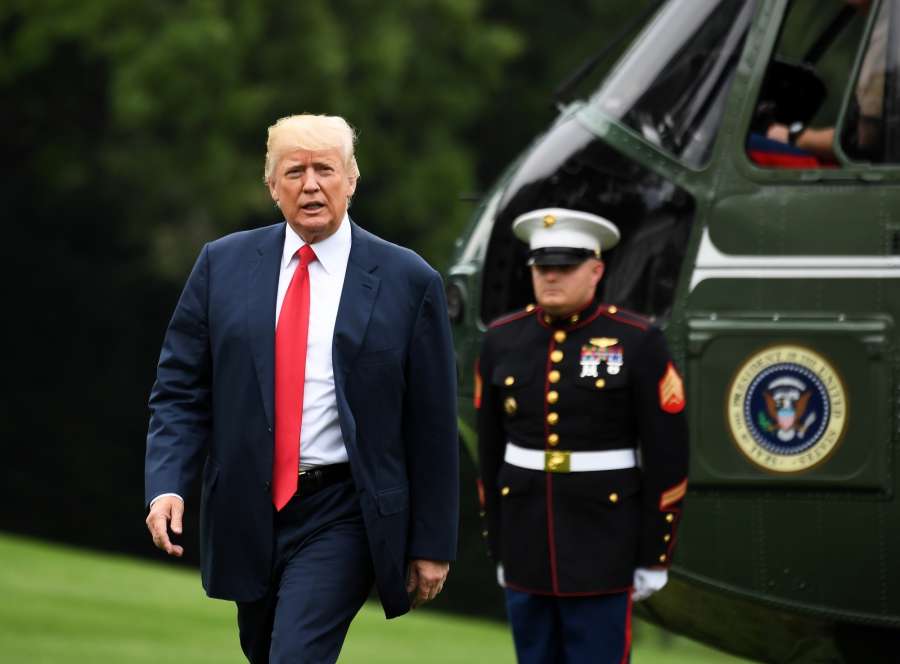 Trump and First Lady Melania Trump walked onto the South Lawn and stood as bells tolled for the first 9/11 anniversary of Trump's presidency. They then bowed their heads and stood silently before placing their hands on their hearts as a bugler played "Taps."
They will attend a memorial ceremony at the Pentagon later on Monday morning, the Washington Post reported.
Vice President Mike Pence travelled to Shanksville, Pennsylvania, where one of the four hijacked jetliners crashed after passengers overpowered the hijackers. Two planes hit and destroyed the World Trade Centre in New York and the other crashed into the Pentagon on September 11, 2001.
Nearly 3,000 people were killed in the coordinated attacks directed by Al Qaeda leader Osama bin Laden.
Trump, a frequent early-morning tweeter, did not post any messages ahead of the 8.46 a.m. ceremony at the White House.
Pence is scheduled to speak later at the rural site of the Pennsylvania crash. He and his wife will tour the Flight 93 National Memorial nearby.
Thousands of 9/11 victims' relatives, survivors, rescuers and others are expected to gather at the World Trade Centre to remember the deadliest terror attack on American soil.