US President Donald Trump is planning to sign an executive order that could allow churches and other religious organisations to become more active politically, according to administration officials….reports Asian Lite News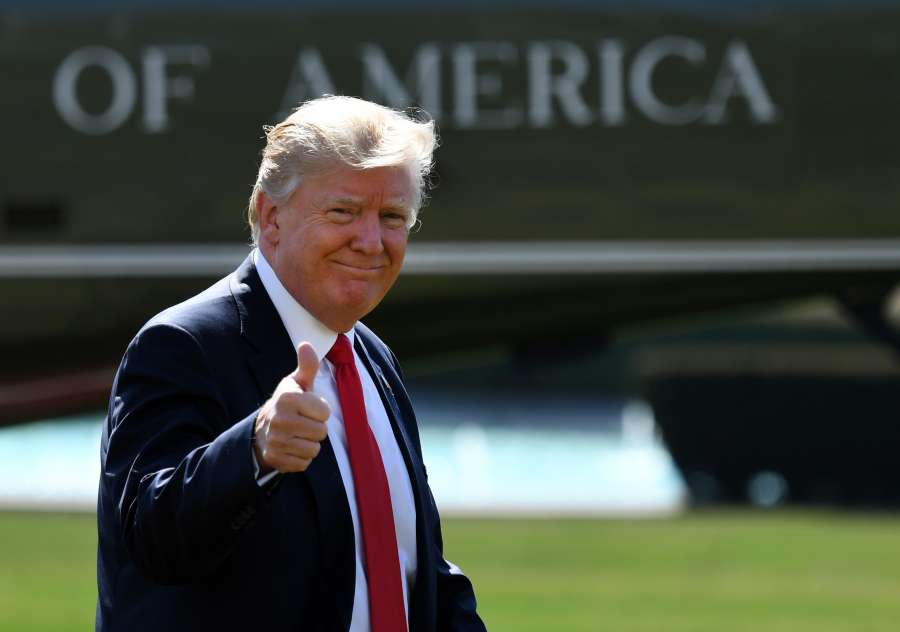 The order will direct the government's Internal Revenue Service (IRS) to exercise "maximum enforcement discretion" over the Johnson Amendment, which prevents churches and other tax-exempt religious organisations from endorsing or opposing political candidates, reports CNN.
It will also provide "regulatory relief" for organisations that object on religious grounds to a provision in Obamacare that mandates employers provide certain health services, including coverage for contraception.
The order will declare that it is the policy of the Trump administration "to protect and vigorously promote religious liberty", a senior administration official said.
Trump plans to sign the order and deliver remarks during an event at the White House on Thursday marking the National Day of Prayer.
The event will bring national religious leaders to the White House, CNN reported.
Briefing reporters Wednesday evening, a senior official downplayed the possibility that churches would soon act as political groups advocating for particular candidates.