President Donald Trump has said that the US could "go back" into the Paris climate deal – having withdrawn America from the global accord last year. The president said he had no problem with agreeing to a climate deal but the Paris accord was "a bad deal. So we could conceivably go back in"….reports Asian Lite News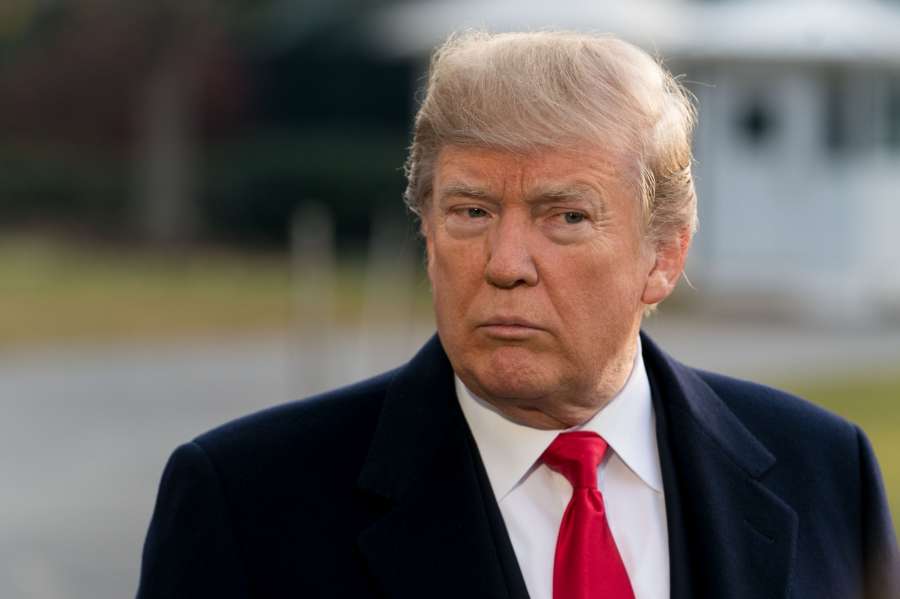 US President Donald Trump on Wednesday said that Washington could "conceivably" re-enter into the global Paris climate agreement, from which he announced the withdrawal last year.
At a news conference with Prime Minister Erna Solberg of Norway, Trump said: "We could conceivably go back in."
However, he insisted that Paris Agreement, which the international community signed in 2015 with the aim of combating climate change by limiting global temperature rise to well below two degrees Celsius, was "a bad deal" and "very unfair" to the US.
"The Paris Accord really would have taken away our competitive edge, and we're not going to let that happen. I'm not going to let that happen," he added.
Trump's words may mean that his position was actually unchanged from a year ago.
Trump's decision in June last year to pull the United States out of the landmark global accord has sparked a wave of anger and dismay at home and also a chorus of disapproval abroad.
Meanwhile, New York City on Wednesday announced that it has filed a lawsuit against the five largest oil companies for contributing to global warming.
"The City will be seeking damages from BP, Chevron, ConocoPhillips, Exxon Mobil, and Royal Dutch Shell for the billions of dollars the City will spend to protect New Yorkers from the effects of climate change," Xinhua quoted a statement from the mayor's office as saying.
The city alleges the fossil fuel industry was aware for decades that burning fuel was impacting climate change.
"We're bringing the fight against climate change straight to the fossil fuel companies that knew about its effects and intentionally misled the public to protect their profits," New York City Mayor Bill De Blasio said.
"As climate change continues to worsen, it's up to the fossil fuel companies whose greed put us in this position to shoulder the cost of making New York safer and more resilient," he added.