US President Donald Trump said that Washington-Moscow ties are "at an all-time" and "very dangerous" low after he unwillingly signed the bill by US Senate which tightens sanctions on Russia….reports Asian Lite News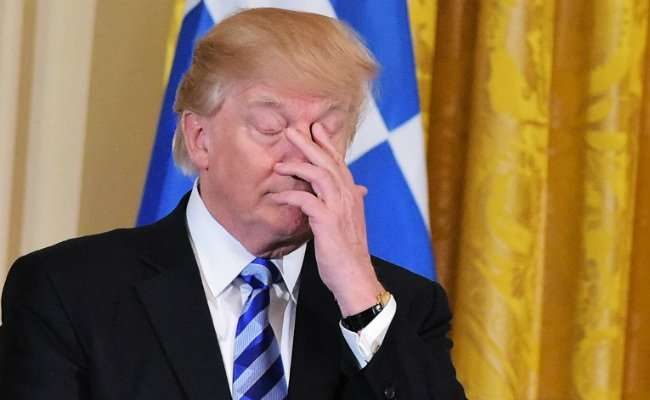 "Our relationship with Russia is at an all-time & very dangerous low. You can thank Congress, the same people that can't even give us HCare!" Trump said on Twitter, a day after he signed into law the US sanctions bill targeting Russia.
The bill restricts Trump's own ability to ease sanctions in place against Moscow. It aims to punish Russia for its alleged meddling in the 2016 US elections, its actions in Ukraine and the annexation of the Crimean peninsula in 2014.
Moscow — which denies it interfered in the US presidential election — had already retaliated last week when Congress passed the bill, by expelling 755 persons from the US embassy and consulates in Russia.
The legislation also imposes sanctions on Iran and North Korea.
Russia's Prime Minister Dmitry Medvedev reacted strongly to the bill's signing, saying it showed a "fully-fledged trade war (has been) declared against Russia" and that "the Trump administration demonstrated complete impotence, in the most humiliating manner, transferring executive powers to Congress".
In a statement, Trump expressed his own doubts about the legislation: "The bill remains seriously flawed — particularly because it encroaches on the executive branch's authority to negotiate."
In a Facebook post on Wednesday, Medvedev said any hope of improved relations between Washington and the Kremlin have "ended," and added he thought Trump was an "incompetent player (who) must be eliminated".
Medvedev predicted future relations between Russia and the US "will be extremely tense, regardless of the Congress line up or the personality of the President", and threatened to escalate the matter to international courts.