Netherlands to join Expo 2020 Dubai's festival of ingenuity after announcing participation….reports Asian Lite News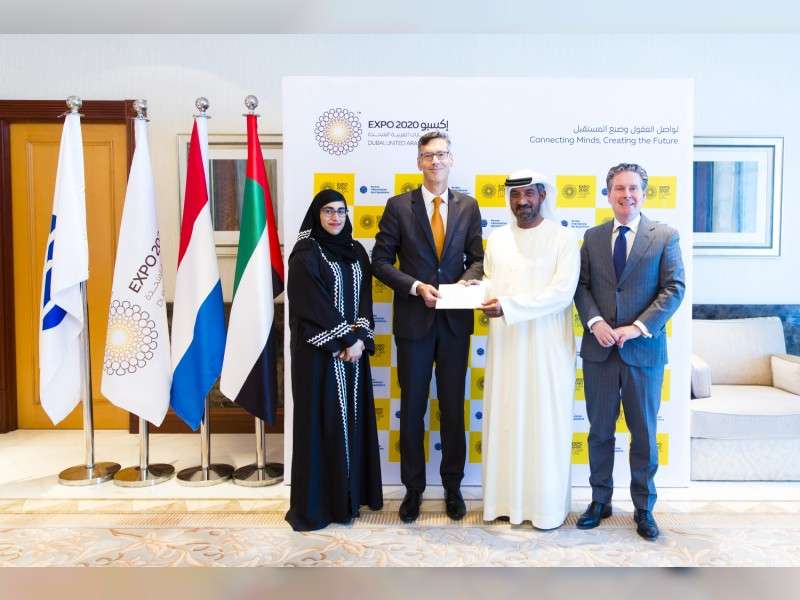 The Netherlands, one of the world's most innovative economies, will take part in Expo 2020 Dubai, it was announced at a meeting.
The Dutch were last year ranked ninth on the Global Innovation Index, which lists world economies based on their capability for innovation and results.
The UAE has set an objective of joining the Netherlands in the top 10 by 2021 and the two countries have already set out a series of ways in which they can work together more closely in a number of sectors, including through participation in Expo 2020 Dubai, according to an official press release of the Expo 2020.
Through its overall theme, 'Connecting Minds, Creating the Future', the first World Expo in the Middle East, Africa and South Asia will be a platform to foster creativity, innovation and collaboration globally. It will be a festival of ingenuity that gives people a glimpse into the future, guided by its three pillars: Opportunity, Mobility and Sustainability.
The Netherlands confirmed its official participation in a letter from Prime Minister Mark Rutte to Vice President, Prime Minister and Ruler of Dubai, His Highness Sheikh Mohammed bin Rashid Al Maktoum.
The letter was delivered to H.H. Sheikh Ahmed bin Saeed Al Maktoum, Chairman of the Expo 2020 Dubai Higher Committee, by Frank Mollen, Ambassador of the Kingdom of the Netherlands.
H.H. Sheikh Ahmed said, "Expo 2020 Dubai will be a place where the world comes together to celebrate the best in ingenuity and innovation and a chance to work in unison on solutions to some of the most pressing problems the world is facing not only today but in the future."
"We welcome the participation of The Netherlands, an important collaborator on the road to Expo 2020 Dubai and beyond," he added.
Prime Minister Rutte said, "Expo 2020 Dubai will offer a positive message to people in the region and in the rest of the world, through an exchange of cutting-edge knowledge and expertise.
"We look forward to making a meaningful contribution to your positive message, and to work with your country to make Expo 2020 a success," he added.
The Netherlands Ambassador added, "The Netherlands was one of the first countries to publicly back Dubai's bid to host the World Expo and today's announcement shows that our support for Expo 2020 Dubai is unwavering.
"Expo 2020 Dubai will be an unmissable opportunity for The Netherlands to showcase what our nation can achieve and join other countries from around the world in building a better future for us all," he added.
The announcement follows the recent visit of a delegation led by Sultan bin Saeed Al Mansouri, UAE Minister of Economy, to The Netherlands.
Al Mansouri welcomed news of the Netherlands' commitment to participate in Expo 2020, saying, "The UAE and The Netherlands share vibrant economic and trade relations. Both nations are major re-export hubs in their respective regions.
"We already enjoy a close collaboration in transport, logistics and in innovation. I am pleased that we can now add Expo 2020 Dubai to the list of areas in which we are working together," he added.
Foreign non-oil trade between the countries amounted to about AED11 billion in 2015, while in 2016, there were more than 200 Dutch companies registered with Dubai Chamber. It is estimated that about 5,000 Dutch nationals live in the UAE.
One of the other sectors in which both countries hope to strengthen ties is health care. Abdul Rahman bin Mohamed Al Owais, UAE Minister of Health and Prevention, and Mr. Mollen recently discussed strengthening co-operation between the two countries in this field ahead of a meeting between the UAE and Dutch Ministers of Health next month.
The Netherlands joins a growing number of other countries that have either publicly or privately confirmed their participation in Expo 2020 Dubai. More than 180 nations are expected to participate in the event, which opens on 20th October, 2020 and closes six months later, on 10th April, 2021