UNSC sees progress amid insecurity in Afghanistan. US ambassador Nikki Haley saw "dramatic changes" in the country.  She said Afghan President Ashraf Ghani is moving forward on reforms….reports Asian Lite News

United States Permanent Representative Nikki Haley speaks to reporters at the United Nations in New York on Wednesday, Jan. 17, 2018, about the recent visit of the Security Council to Afghanistan. At left is Council President Kairat Umarov. (Photo: IANS)Afghanistan is making progress in education, health and the empowerment of women while security remains a matter of concern, the UN Security Council found during a trip to the Asian country.
Back from a weekend trip, ambassadors are impressed with positive developments in Afghanistan.
In a press encounter on Wednesday, Dutch ambassador Karel van Oosterom, whose delegation is the "penholder" of the Afghan issue in the Security Council, reported great progress with regard to the position of women in society, education for girls and boys, and the health sector.
US ambassador Nikki Haley saw "dramatic changes" in the country. Afghan President Ashraf Ghani is moving forward on reforms, she told reporters.
She was impressed with the fact that the lowering of retirement age from 72 to 60 will lead to the departure of 4,000 military leaders, including 70 generals, and will bring in a new, younger military leadership in the country. Half of the Afghan Cabinet is below the age of 40. "Afghanistan is moving in good direction," she said.
The security situation, however, remains highly volatile, said Kazakh ambassador to the United Nations Kairat Umarov, who led the mission to Afghanistan as president of the Security Council for January.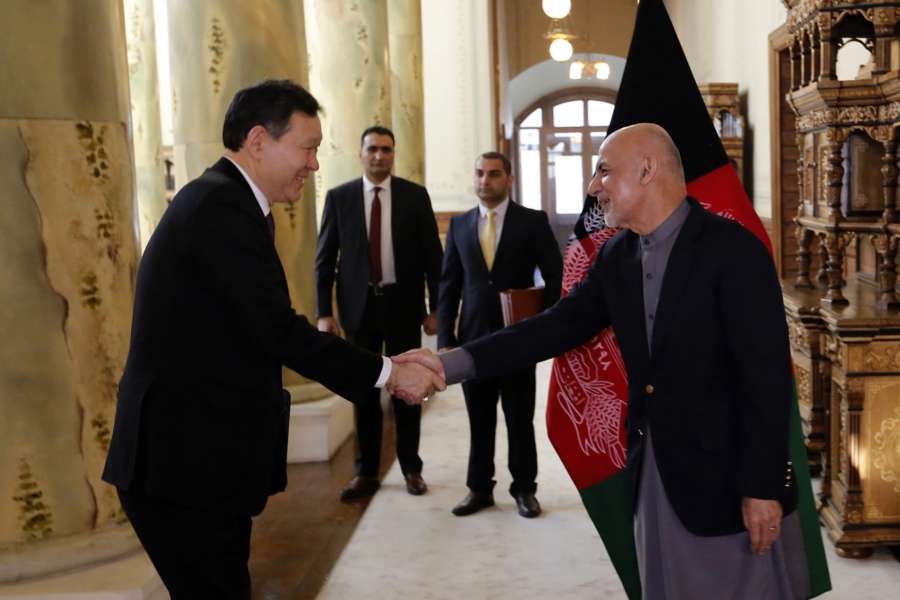 The mission noted with concern the increasing numbers of casualties as terrorist groups, including newcomers, are adopting increasingly violent tactics, the ambassador told the council.
One worrying trend is the presence and activity of the Islamic State Khorasan Province in the east and north of the country. Members of this group have intensified attacks on Shi'a Muslims and their places of worship, exposing the potential for deepening sectarian and ethnic tensions in the country, he said.
The visit came ahead of the Kabul Process meeting scheduled for February, where the government is expected to present its strategy for reaching a settlement with the armed opposition.
There was unanimity that the conflict has to end and that it takes more than a purely military solution, said Umarov. "Only comprehensive efforts would defeat the armed opposition. There is no military solution in Afghanistan in the absence of a political process."
He cautioned that the progress has been limited, citing claims from some interlocutors that there was no significant step toward establishing a peace process by the Taliban despite overtures by the government.
The Security Council visited Afghanistan from Saturday to Monday.