He was imprisoned and deported for child abuse. But Pak officials fail to keep an eye on Sohail Ayaz who later abused 30 children in Pakistan. Pak Media and Sahil, an NGO working to protect vulnerable children, are asking why such a man was left untracked by the police …. A special report Suhana Khan
It was Kasur in Pakistan's Punjab a few weeks ago. It is Rawalpindi now gaining notoriety for child abuse. In a totally patriarchal society where "bachcha baazi" (child abuse) is a favourite, but hidden, pastime of many men, threat to safety of innocent and unsuspecting children is rising.
Media reports say 1,300 cases have been reported in the first half of 2019 alone. Last year, it crossed 3,800.   In the latest case, police arrested Sohail Ayaz, a man who confessed to sexually assaulting 30 children in Pakistan. Investigations showed that he had been deported from Italy and the United Kingdom after being imprisoned for child sexual abuse.
Media and Sahil, NGO working on this issue have asked why such a man was left untracked by the police.
"We are all to blame," says Pakistan Today angrily. From public, there are demands of "hang him." But the police investigations and the judiciary take their own time to conclude and act upon such crime.
Children first disappear. Police SOS with photographs and other details of the missing children tell their own tale.
In the latest case, an 11-year old boy complained that he was kidnapped and sexually assaulted for two months.
Children from all strata or society are victims, but most are from poor families. Parents do not report for fear of losing "family honour". If they do report, they are skeptical about getting justice at the end of expensive investigation and court trial that take them away from their jobs and in the case of children, their schools.
Al Jazeera TV reporting on Kasur incidents of September, said  two years after laws were tightened to address endemic child abuse, rights organisations say not enough is being done.
"In Pakistan's Kasur, child rapes and killings continue unabated," the Qatar-based TV network said.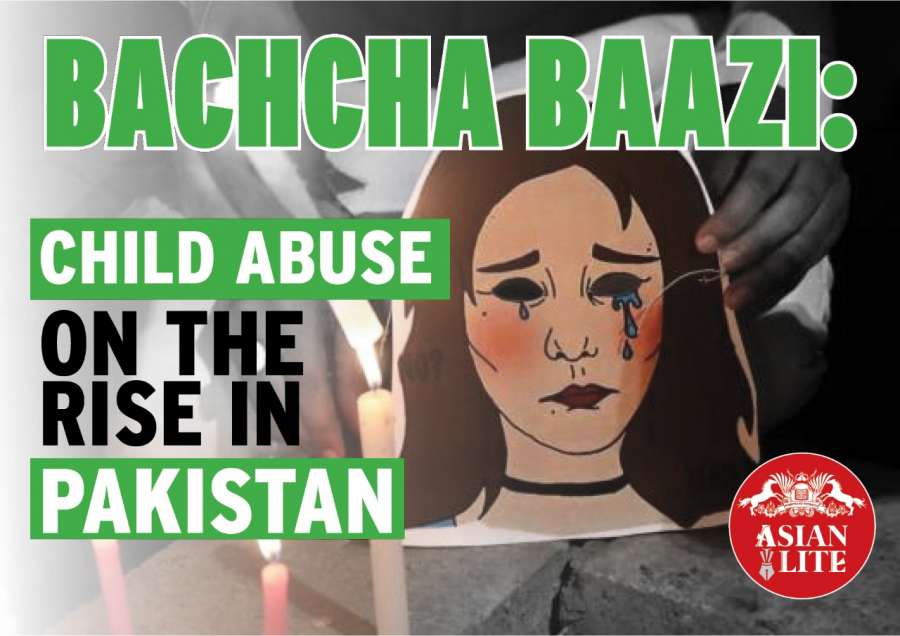 Nine-year-old Faizan Muhammad of Chunnian village Kasur district did not return from the mosque where he had gone to pray. The next morning, a local driver found his body in a barren field a few kilometres away. He was the fourth victim of a series of child kidnappings and murders in the area located in northern Punjab state.
Alongside Faizan's body, police found human remains and skeletons, later identified to belonging to the three other boys who were, earlier, kidnapped, raped and murdered during June to September this year.
In January 2018, Kasur became notorious for the rape and killing of 7-year-old girl Zainab Ansari.
Her killer Shahzad confessed to the murders, saying he would take his rickshaw around town in the evening, just as the summer's scorching temperatures began to drop and children came out of their homes to play.
He would offer the boys 100 rupees and a rickshaw ride. Once they hopped on, he would rape and strangle them to death, his confessional statement to police says.
The most vulnerable groups were identified as boys between the ages of six and 15 years old, and girls who are either infants or between 16 and 18 years old.
"Our laws are certainly strong enough for convictions in child abuse cases," says Manizeh Bano, Sahil's executive director. "The problem remains with implementation."
According to Sahil the cases of child abuse increased by 11 per cent in year 2018 compared to 2017, with more than 10 children suffering some form of abuse every day in Pakistan last year. The forum says that a total of 3,832 child abuse cases were reported by newspapers in all four provinces as well as Islamabad, Azad Kashmir and Gilgit-Baltistan. In comparison, 3,445 such incidents were reported from January to December 2017.
Zainab Ansari's body was found in a trash dump in Kasur's main town. Police said she was raped before she was killed. Imran Ali, a local man, was arrested and convicted for her murder in a high-profile trial following countrywide protests against the crime.
Asking "Why Kasur?" Al Jazeera reported that "in 2015, journalists and police uncovered a massive child pornography ring in the town, which had made more than 400 videos of young boys engaging in sexual acts, and then blackmailed their families. Ansari was murdered last year, and the man convicted for her murder and rape also accused of raping at least eight other children."
Men here said that sexual abuse and assault in Kasur "is common, almost a rite of passage when growing up here".
"Playing cricket on the street or stepping out to the playground meant being abused by older boys, said Waqas Khan, who runs several schools around Kasur. He said it was seen as a sign of masculinity for an older boy to have a child with him to perform sexual acts with. Raping a girl I a crime, but a boy's abuse is laughing matter.
"Residents said societal reactions often vary when it comes to the gender of the child being abused. When a girl child is abused it is treated as a crime, but for the boys, it is seen in good humour, said community members."
Calling the rising incidence "Our 'hidden' shame," Dawn newspaper said in its editorial (November 15, 2019): "The incident reflects the extent of the unspoken social embargo on the subject of child sexual abuse in the country."
"The reported cases are only the tip of the iceberg as countless parents shy away from registering police cases."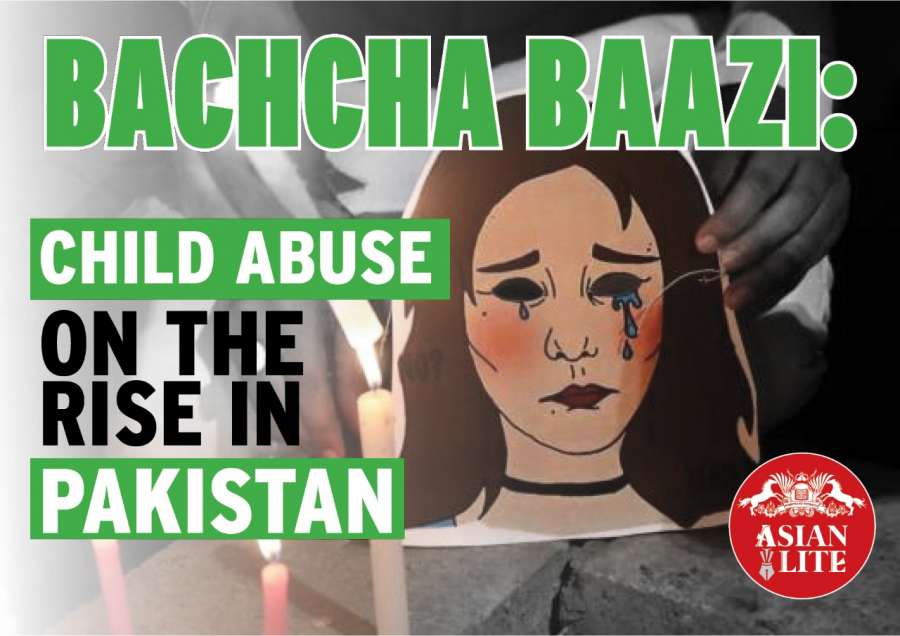 Pinpointing an individual case to stress on police apathy, the newspaper said: "Who can forget the comment of a police officer in Shahzad Town, Islamabad, who told the family of a missing 10-year-old girl in May that she might have eloped?"
It lamented: "We as a society continue to fail our children. We will keep doing so until we open up and acknowledge the depth of the malaise within."