With an aim to spur the growth of outbound Tourism to Indonesia, especially Badung Regency of Bali from India, Air Guru Travels and Badung Tourism Promotion Board in cooperation with the Ministry of Tourism, the Republic of Indonesia hosted a meet to promote tourism in Indonesia….reports Asian Lite News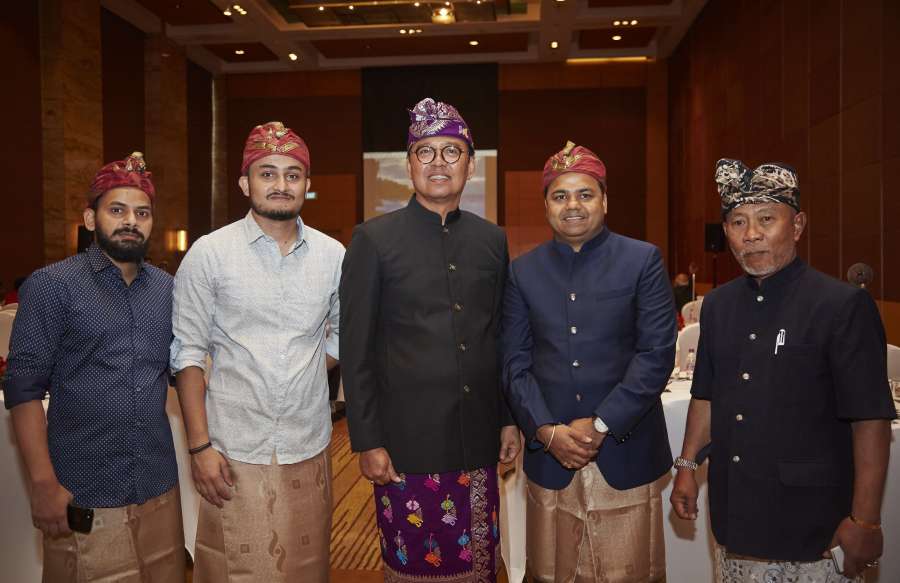 Following the grand success of India Sales Mission 2016 that resulted in significant growth of arrivals of Indian travellers to Indonesia thereafter, Badung Tourism Promotion Board, in cooperation with the Ministry of Tourism, the Republic of Indonesia organized "India Sales Mission 2017" in Mumbai.
In a significant step to invigorate the efforts to promote enormous tourism potential in Badung Regency of Bali, Indonesia in the Indian market, Badung Tourism Promotion Board has announced the appointment of Mr. Dhiraj Kumar, MD, Air Guru Travel Solutions as the Honorary Representation of Badung Tourism Promotion Board with effect from 4 August 2017.
'Air Guru' is the only company in India representing BPPD Badung Tourism Promotions Board. Mr. Dhiraj, the appointed Honorary Representation of Badung Tourism Promotion Board brings with him a distinctive track record of experience with expertise in both corporate and travel industry for more than a decade. Based in New Delhi, the representation office of Badung Tourism Promotion Board will conduct destination updates, regular training to Indian travel operators and aggregators, and other promotional activities in Indian market in association with 'Visit Indonesia Tourism Office (VITO)' as representative of Indonesia tourism.
Mr. Rai Suryawijaya, Chairman of Badung Tourism Promotion Board told Asian Lite news "The appointment of Dhiraj as Honorary Representative of Badung Tourism Promotion Board is a serious effort of BPPD Badung to promote Badung tourism to the Indian market, pursuant to the significant growth of the visitor from India in the last one year. We are confident that this decision will spur this growth further and strengthen the relationship between tourism industry in India with industry in Badung and Badung tourism authorities. Badung, the ultimate soul of Bali is ready to welcome more visitors from India."
Mr. Dhiraj Kumar, MD, Air Guru Travel Solutions said "For me and Team Air Guru, it's undoubtedly an honor to be chosen as the sole representative of the prestigious BDDP tourism board in India to promote the ever fascinating travel marvels of that destination of Bali in India. With our large customer base, vast network of credible travel organisations and associations across India and a supremely talented and dedicated team of in-house travel experts, I'm personally confident that we will be able to promote this destination to our customer base for what it is – one of the most the mystical, exotic and beautiful travel destinations in the world."
"I would also like to use this opportunity to reiterate our vision that has taken us this far and will hopefully take further, that we are 'the true travel partner of our travellers' and we virtually co-travel with them throughout their journey. It's also an opportune time to remind my team and peers that we stand not only to sell holidays but to create 'happy holidays'. The gamut of our understanding of 'happy holidays' is enormous but for our customers, it means – a holiday carefully crafted and customised by experts for one's desires and needs, without frills, without hidden charges and with a humane face at every interface of the journey. "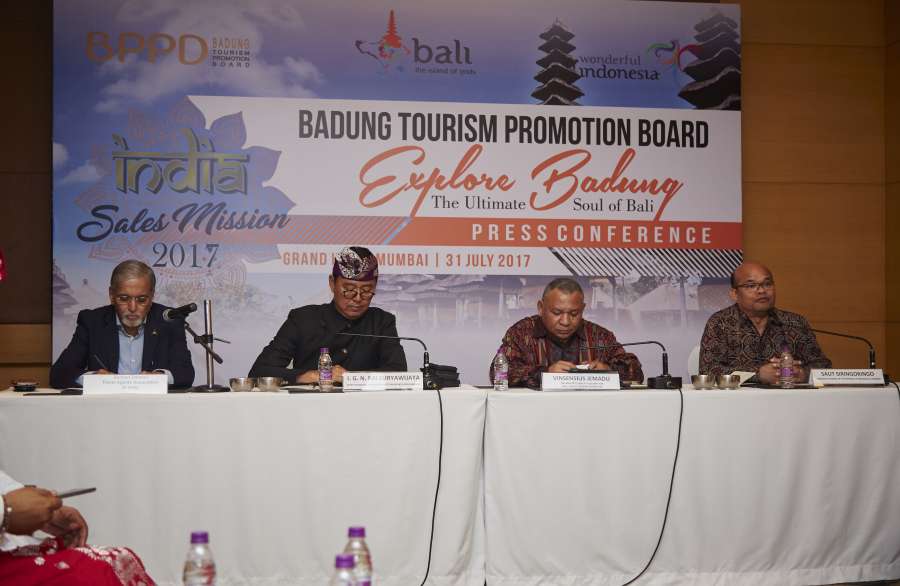 Dhiraj also stressed upon the need to tap the huge potential for Inbound travel in India from Indonesia, "As Bali and India share common religious and cultural values, we are also hopeful that the BDDP board, in reciprocation, will also show greater interest in tapping the stupendous potential of the religious, cultural and heritage tourism in India, especially in tier-II and tier-III destinations. We offer to provide all assistance from our end in that regard," he added.
Mr Jay Bhatia, Chairman Tourism Council – TAAI highlighted the significance of Dhiraj's appointment "Dhiraj will be both the voice and ear of Badung Board in India with specific focus on expanding the travellers' base from leisure to new avenues like family, adventure, Bollywood etc."
Mr. Vinsen Sius Jemadu, Ho'ble Authority Ministry of Turism Republik of Indonesia, Mr. Herdy Dharmawan Sayogha, Vice Chairman, Badung Tourism Promotion Board(BPPD) Badung, Mr. I Gusti Ngurah Rai Suryawijaya, Chairma, Badung Tourism Promotion Board (BPPD) Badung and Mr. I Nyoman Sulendra attended the event. They highlighted the strategies and preparations of Tourism Authorities in Indonesia to host Indian visitors including some of the policy related reforms like incentivising travel organisations and digital initiatives to make the end-to-end experience of the travellers smoother.