Advertisement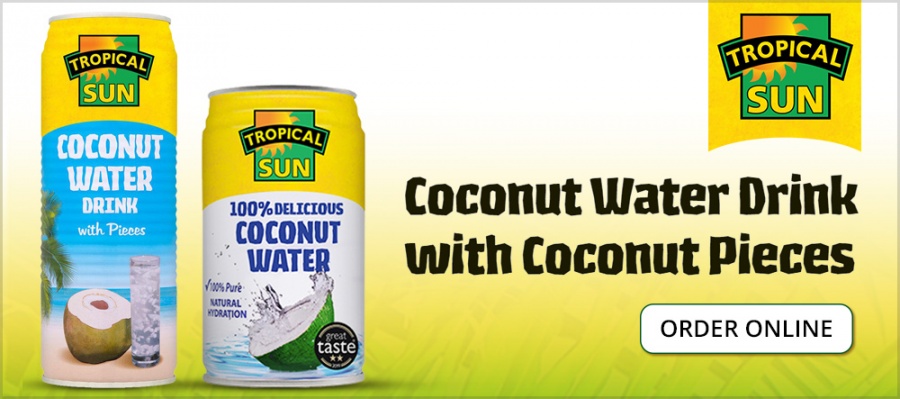 The Centre told the Supreme Court not to interfere in the Rohingya issue as the move to deport them was a policy decision in the country's larger interests and that some of them were linked to Pakistani spy agency ISI and terrorist groups….reports Asian Lite News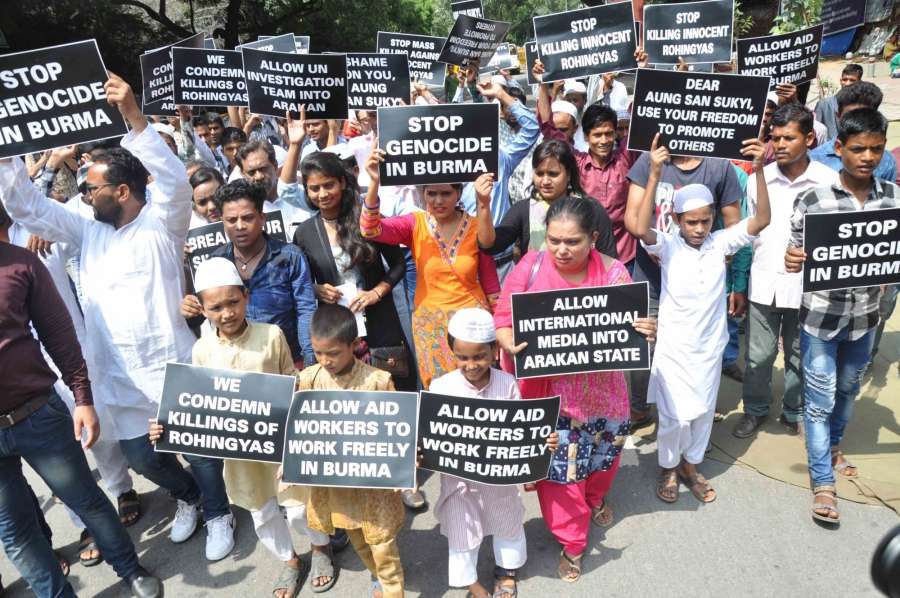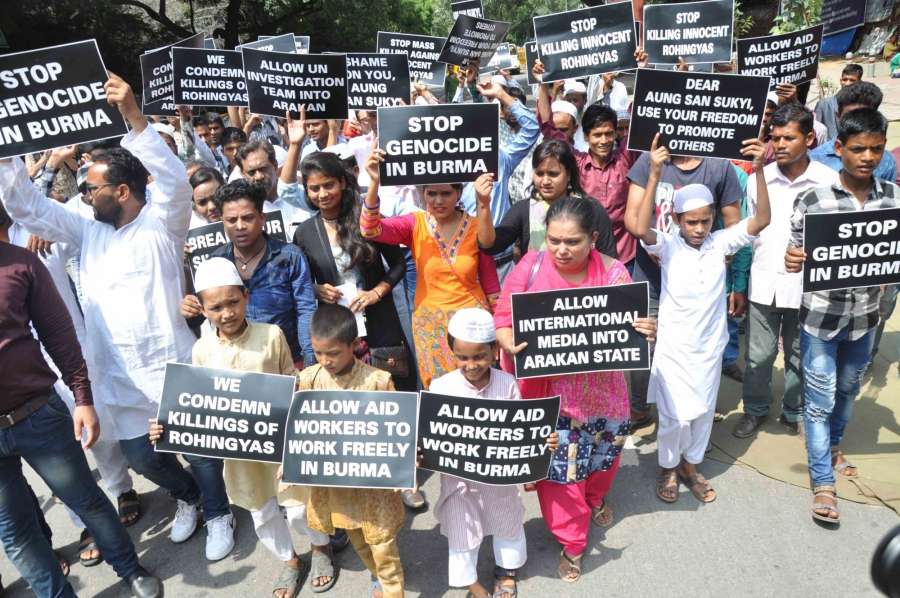 The Centre told the top court that the Rohingya matter was not justiceable and when there existed a fair procedure prescribed by law for deportation, it should be left to "the Central government to exercise its essential executive function by way of a policy decision in the larger interest of the country".
The Centre told the bench of Chief Justice Dipak Misra, Justice A.M. Khanwilkar and Justice D.Y. Chandrachud that many Rohingyas "figure in the suspected sinister designs of ISI/ISIS and other extremist groups who want to achieve their ulterior motives in India including that of flaring up communal and sectarian violence in sensitive areas of the country".
Referring to the "illegal and anti-national activities" of some Rohingyas, the Centre in its affidavit alleged that they were engaged in mobilizing funds through hawala channels and human trafficking.
"The continued stay of Rohingyas in India apart from being absolutely illegal is found to be having national security ramification and has serious security threats," the Centre said.
Thousands of Rohingyas have poured into Bangladesh — and some into India — after fleeing a military offensive in Myanmar's Rakhine state.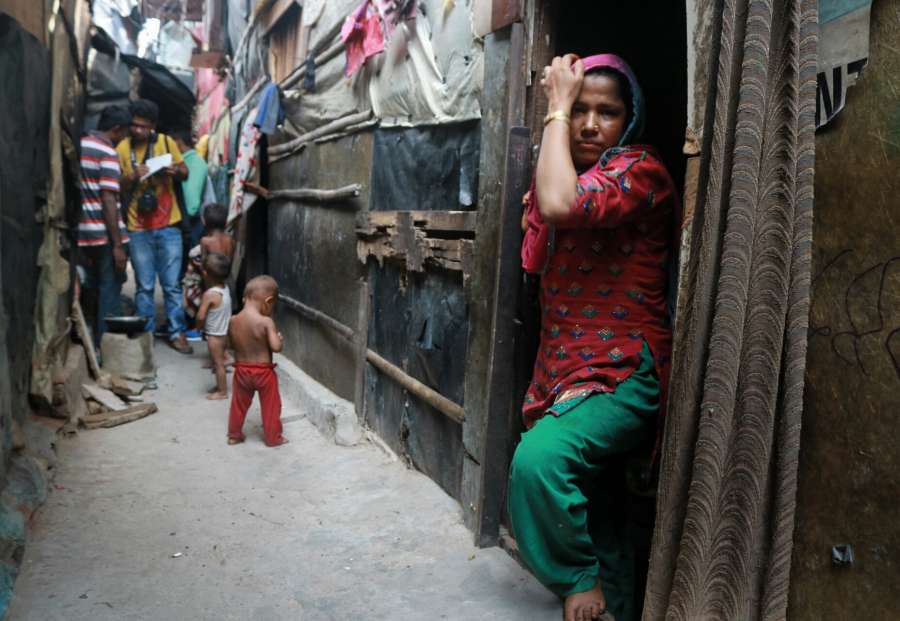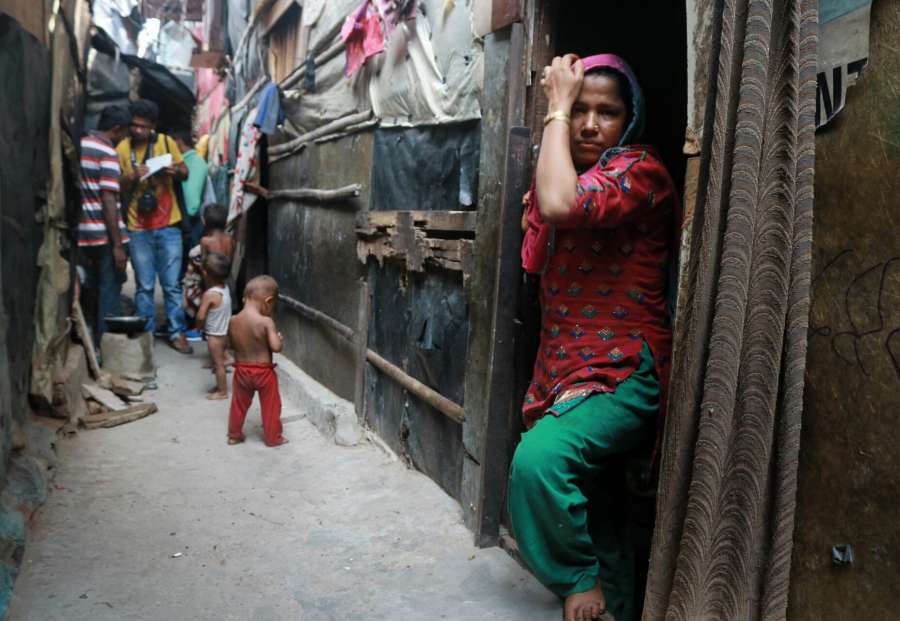 The Centre filed the affidavit in response to a petition by Mohammad Salimullah and another Rohingya refugee challenging the move to deport them back to Myanmar, where they claim they will face certain death or torture.
Pointing that the influx of Rohingya refugees from Myanmar started in 2012-13, the Centre said there was an organised "influx of illegal immigrants from Myanmar through agents and touts" facilitating their entry into India through West Bengal, Tripura and Assam.
Adjourning the hearing, the court asked the petitioner and others to file their rejoinder to the Centre's stand before the next date of hearing.
Asserting that the presence of Rohingyas in India would be a drain on the resources of the country and would affect the rights of the people, the Centre on Monday pointed out that some of the Rohingyas had contacts with Pakistan-based terror outfits.
It said that due to the large influx of illegal immigrants from neighbouring countries, the demographic profile of the some of the bordering states had undergone a serious change.
Meanwhile, Union Home Minister Rajnath Singh said that a final decision on the fate of Rohingya refugees in India would be taken by the Supreme Court.
He said the matter was being heard by the apex court and "whatever decision will be taken, it will be taken by the Supreme Court".
Minister of State for Home Affairs Kiren Rijiju said the government's decision to deport Rohingya refugees was in the nation's interest.
"It is a sensitive matter. Whatever the government will do will be in nation's interest," Rijiju told reporters ahead of the Supreme Court hearing.