China plans to use force against Taiwan as Hong Kong episode blows over peaceful reunification prospects ….writes Dr Aditya Sharma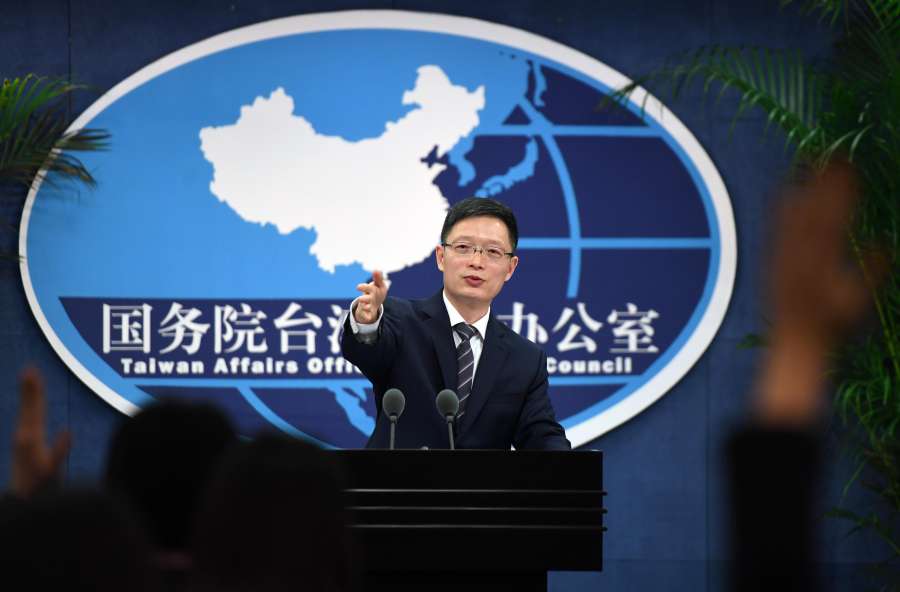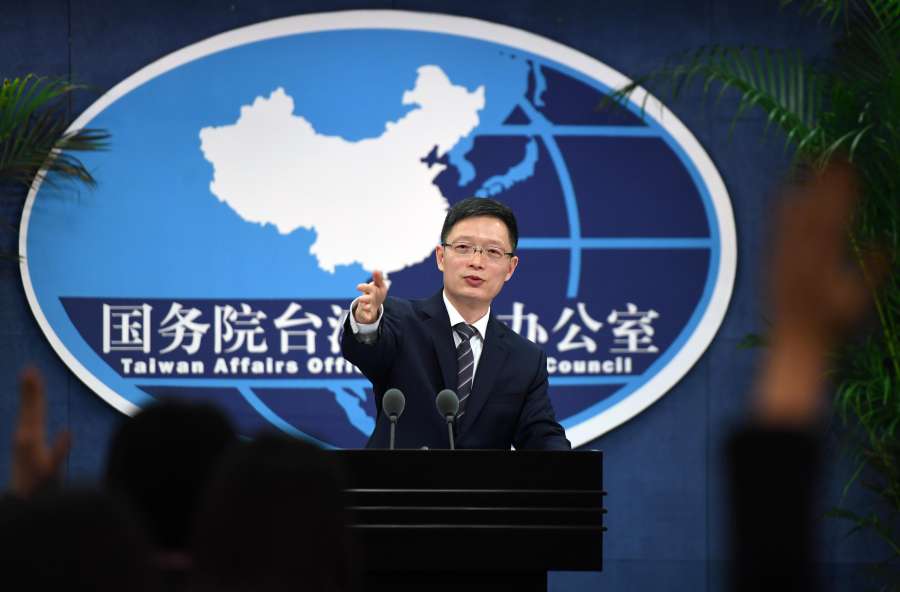 The world was busy watching awfully closely the controversial Honk Kong national security being passed by Beijing by violating the international agreements, the communist Chinese government sent air force jets including bombers into the Taiwanese air space for at least on eight occasions in the span of just two weeks. The message was clear: China would not bother to use force or defy international convention to bring Taiwan under its control— blatant violation of promises having been made to Taiwanese people about peaceful reunion. The changes in the stand taken by Chinese leaders for the reunification since Mao's time and breach of agreements through Beijing's inchoate hegemony in the South East China sea region are quite enough for Taiwanese to be wary of expansionist China's real intentions.
In the 1950s, Chinese Premier Zhou Enlai had spoken of peaceful ways to liberate Taiwan while Chairman Mao Zedong assured Taiwanese people of complete freedom –militarily and politically, barring foreign relations if they returned to the mainland under "one country, two systems" formula. China's paramount leader Deng Xiaoping even went out to say that though mainland China practiced the socialist system, the existing capitalist system and way of life in Taiwan would remain unchanged for a long period of time. However, Taiwanese took all this with a pinch of salt.
The current president of Taiwan Tsai Ing-wen has called the '1992 consensus' a historic fact and thus refusing to accept Beijing's 'one China principle' offering of "one country, two systems. For the majority of Taiwanese, the '1992 consensus' means ceding any option for themselves to choose their own future but Beijing sees it as acceptance to reunification of Taiwan with mainland China.
After Tsai Ing-wen, who represents pro-independence and pro-Taiwan Democratic Progressive Party, refused to accept the consensus, current Chinese President Xi Jinping hinted at use of military force should the mainland China's goal of peaceful reunification not be realised— significant departure from the stand taken former President Jiang Zemin that 'Chinese will not fight Chinese'. Referring to the notion of Taiwan independence as a "dead end", Jinping said "the earth will move and the mountains will shake" if Taiwan does not accede the demands of Beijing are not met with.
In order to pressurize Taiwan to accept the 'one country, two systems' formula, Beijing has unleashed a slew of attacks on Taiwan through hostile policies and ill-treatment towards Taipei. China has stopped formal administrative interactions with Taiwan, put restrictions on tourists allowed to visit Taiwan, turned Taiwan's diplomatic allies against it and began propaganda to diminish recognition of Taiwan in the international arena. Recently, Li Zuocheng, chief of the Joint Staff Department and member of the China's Central Military Commission, said that military action against Taiwan would be taken if it secedes or seems about to.
After what happened in Hong Kong, there should not be any doubt in the minds of Taiwanese people as well as the international community about China taking the illegal and unethical step of attacking Taiwan and thus destabilizing world peace.
The abrupt and forceful implementation of national security law bypassing the voices of Hong Kong people have widened the gap between Taipei and Beijing. Referring to the violation of Hong Kong's autonomy by means of Beijing's new security law, Taiwan President Tsai expressed disappointment over Jinping government's failure to carry out its promises. Tsai not only offered support to Hong Kong protesters and asylum-seekers but also asserted that 'one country, two systems' was not feasible.
The development clearly indicates that now almost every person of Taiwan would not be interested in reuniting with mainland China as they must be pretty sure that Beijing would strip them of any promised freedom or privileges in the due course as it did with Hong Kong people. At the same time, there is buzz in the air that Taiwan is next on China's radar and increased frequency of airspace violation incidents conform with the reports.
China's ambition to extend its wingspan by harping on nationalism is going to aggravate the ongoing trouble with Taiwan, which may result in a war. Chinese People's Liberation Army is planning to conduct a large-scale landing drill off Hainan Island in the South China Sea in August, which is being seen as simulate invasion of Taiwanese-held islands in the South China Sea. Taiwan also conducted live fire drills on its west coast on July 2 as a demonstration of its military's ability to prevail along the coastline in the event of a full-scale Chinese invasion.