The Communist China is in a fix over its dealings in South Asia. With the exit of Nawaz Sharif, the multi-billion CPEC is on rough patch. The border tiff with India and Bhutan over Doklam will trigger a boycott of Chinese goods in India – one of their largest markets. Muscle, be it military or money-powered, has to be used with some deeper thought by China ….writes Dr Sakariya Kareem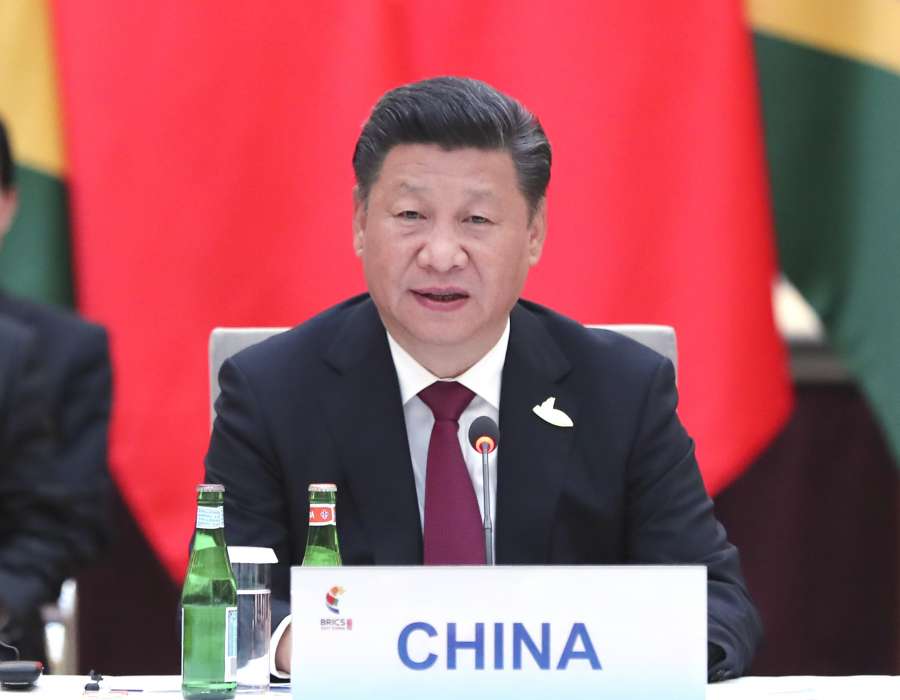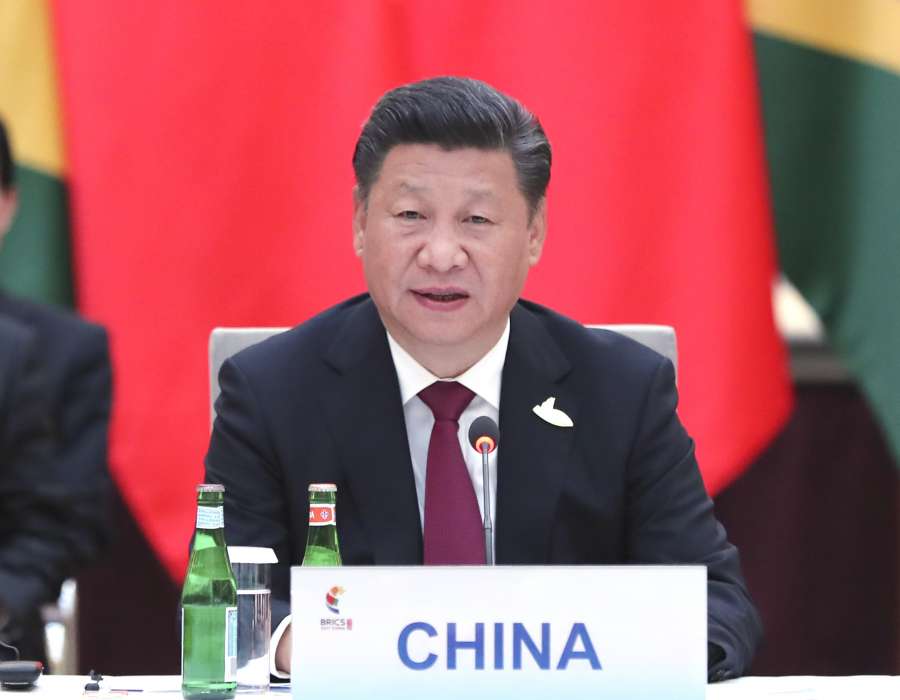 The Chinese calculations are going wonky in South Asia. The border tiff with India and Bhutan, where it has been talking tough and issuing a warning each day has awakened doubts among its friends and foes across the world. This muscle-flexing, whatever the dispute, is not considered good.
For long used to having Chinese goods, a gradual mood is building up in India to boycott Chinese goods. Not easy to impose though, even if partially successful, such a boycott could hurt China's exports to India and informal trade through which it floods markets across South Asia. India, undoubtedly, is a large market. China's competitors could step in and will not easily go.
Maintaining stoic silence over the China-Bhutan-India standoff, Nepal is nevertheless, uneasy. It is afraid of being sandwiched between the two large neighbours. Trying to play one against the other may be OK during normal times, but not when there are tensions on the borders.
Sri Lanka is playing its cards delicately on assigning Hambantota and Colombo ports. Its rulers have to stave off lobbies that are virulently anti-India, trying to use the China card too often.
Nepal, Sri Lanka and Myanmar have run huge debts with China, servicing them is becoming difficult. They are vary of grabbing the stretched Chinese hand, lest the grip get uncomfortably tight.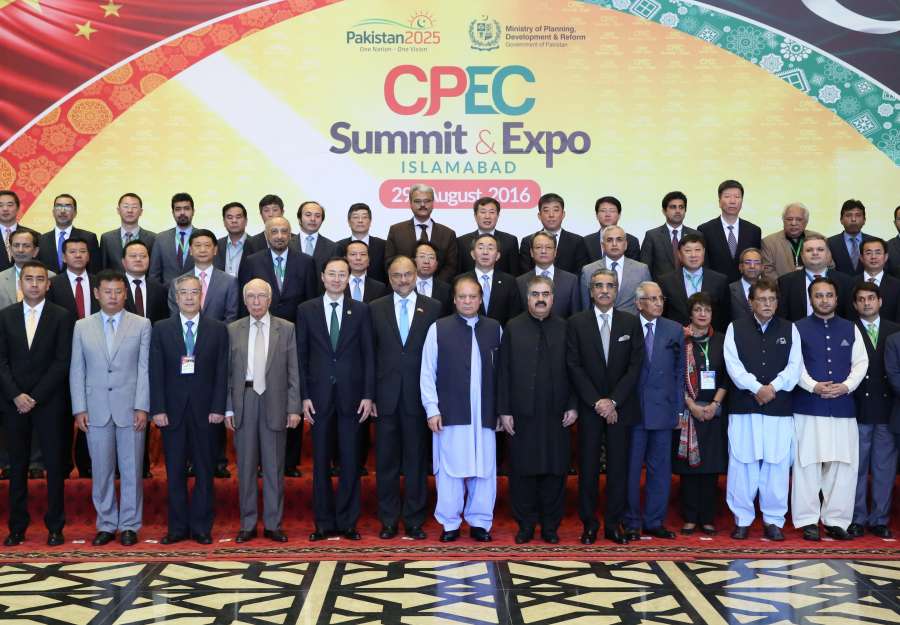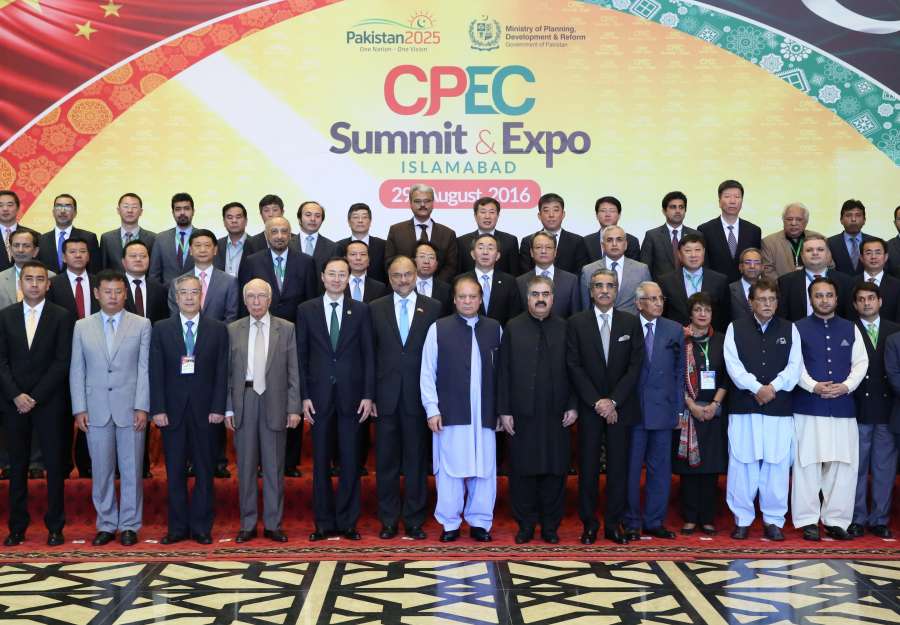 China is Bangladesh's largest trade partner and supplier of defence equipment. But good relations with India and those with Pakistan being bad makes Bangladesh suspect any Chinese or Sino-Pak move in South Asia. Dhaka is trying hard not to fall into the Chinese debt tap like some others have.
Afghanistan had little choice but to accept Chinese good offices that came with big money. But Kabul cannot, even for a moment, forget the Sino-Pak ties. China rides on Pakistan, piggy-back. Continued Afghan-Pak hostilities, and the inevitable Taliban angle sponsored by Pakistan makes Afghanistan vary of anything that smacks of Sino-Pak collusion. Now, take the biggest of the  problems for China. ​
The India-Pakistan border incidents and persistent infiltration by Pakistan of militants into Kashmir Valley to beat the deadline imposed by the winter continue to vitiate the atmosphere that do not allow for any dialogue, much less any sustained economic activity. China would like normalization of India-Pakistan ties, but that is nowhere in sight.
Political turmoil and at least a year of instability in Pakistan till it has a general election in August 2018 have obvious social and economic ramifications that are not good for Sino-Pak ties, most of all, the ambitious China-Pakistan Economic Corridor (CPEC).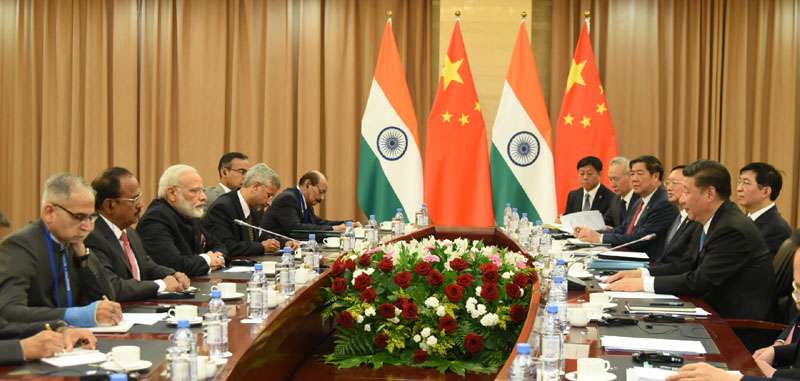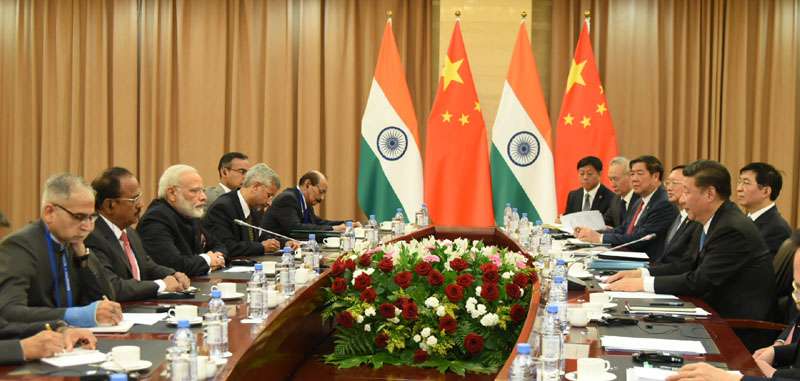 China stares at numerous road blocks ahead on the CPEC. Its best bet was Nawaz Sharif who had initialed the pact and made a series of economic and security commitments, the latter being to secure the corridor from the militants. His dramatic ouster has rendered the project virtually an orphan, even though the new government that is several times weaker than that of Nawaz, wants it.
Most of all, the military/bureaucratic establishment is also keen to push the Corridor. But they become less effective when there is turmoil. They cannot control the political skullduggery and the vitiated, toxic discourse that has engulfed Pakistan.
When Nawaz was ousted by a court verdict, Beijing was quick to take a neutral stance and reiterated its commitment on CEPC. The new prime minister has also been quick to underscore the importance of CPEC in Sino-Pak relations and in Pakistan's economy. But the damper has crept in the way Pakistan's stock exchange has performed. The 'sentiments' that govern the bourse do not augur well.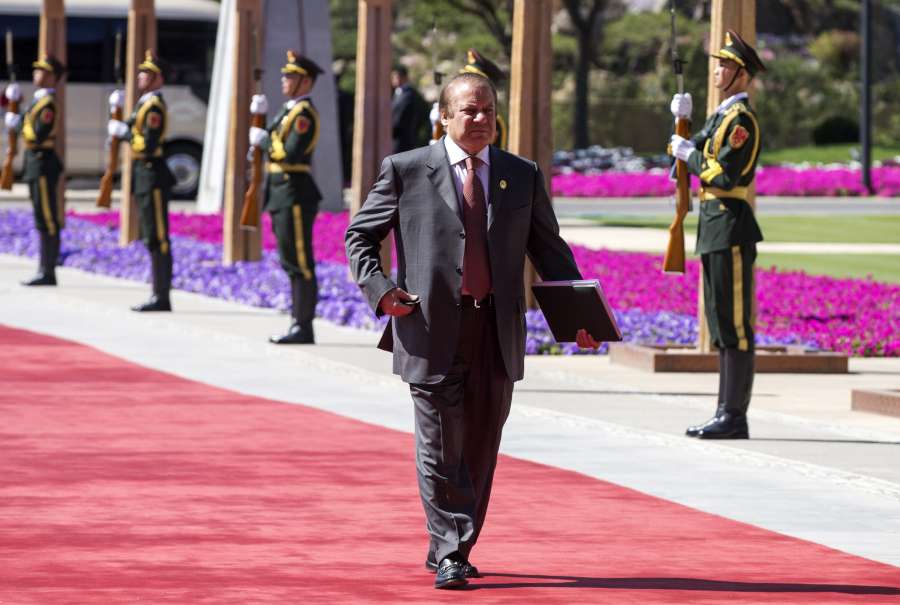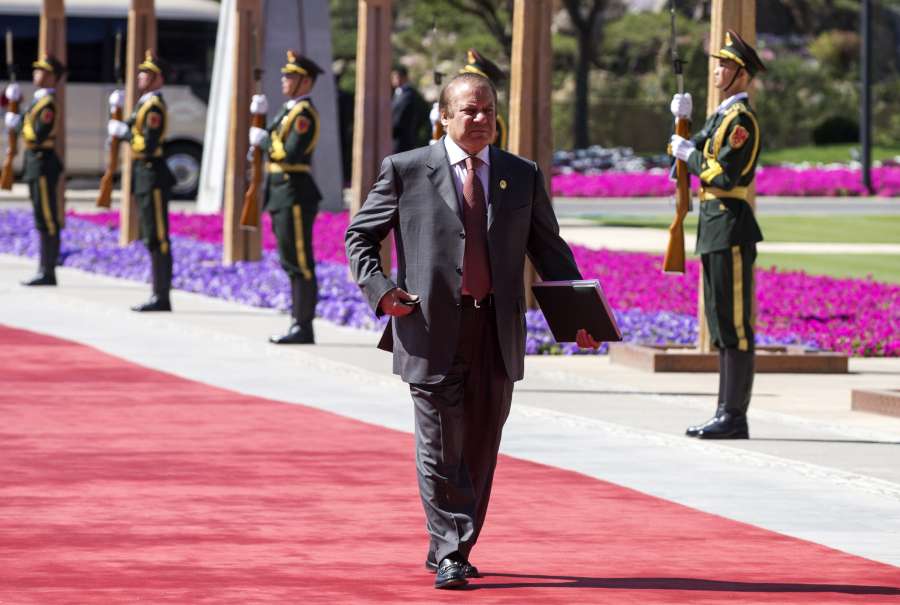 In any case, all this comes when exports are dipping. Imports are rising. This is not a good situation for Pakistan. China is putting its eggs in what seems a bottomless basket.
For Pakistan, too, the economic reality – call it geo-economics – is stark. China is loaning money to Pakistan at 8.5% , which has to be repaid by 2030. The interest alone works out to $5 billion a year. It is inevitable that the shaky Pakistani rulers turn their attention to that detail.
There is no free lunch for anyone, especially with the Chinese, even for the "all weather" friend Pakistan.
China's expression of neutrality on CPEC does not hold ground during an election in the offing. Not used to holding such democratic exercises, Pakistan is probably unaware of this.
Despite its neutral stance on Pakistan's internal goings-on, the momentum of the CPEC initiative seems to have been compromised over the last two months. The slide is most likely to continue, and bold statements by the prime minister or the army chief cannot arrest it.
Senior officials in Islamabad, who coordinate with the Chinese side for the CPEC concede that the political crisis has actually hampered the pace of progress, particularly on projects in the pipeline.
The turmoil has blurred the line between civil and military leaders. Their assurances do ring true on the ground when a conducive investment environment is lacking.
A statement on the subject mailed to Dawn newspaper of Karachi by the Chinese Embassy read: "It hopes that all parties and sections in Pakistan can prioritise state and national interests, properly deal with their domestic affairs, maintain unity and stability and keep focusing on economic and social development.
"The all-weather friendship between China and Pakistan has withstood the test of time. We believe that the China-Pakistan strategic cooperative partnership will not be affected by the change in the situation inside Pakistan."
It also made a pious hope: "China stands ready to work with Pakistan to continue jointly building the Belt and the Road and build a community of a shared future, which serves the fundamental interests of the two countries and peoples and promotes peace and development in the region and beyond".
Dr Nadeem Javed, Chief Economist, Planning Commission, admitted the comparative slow down but insisted that the fortnightly coordination committee on the CPEC meets regularly.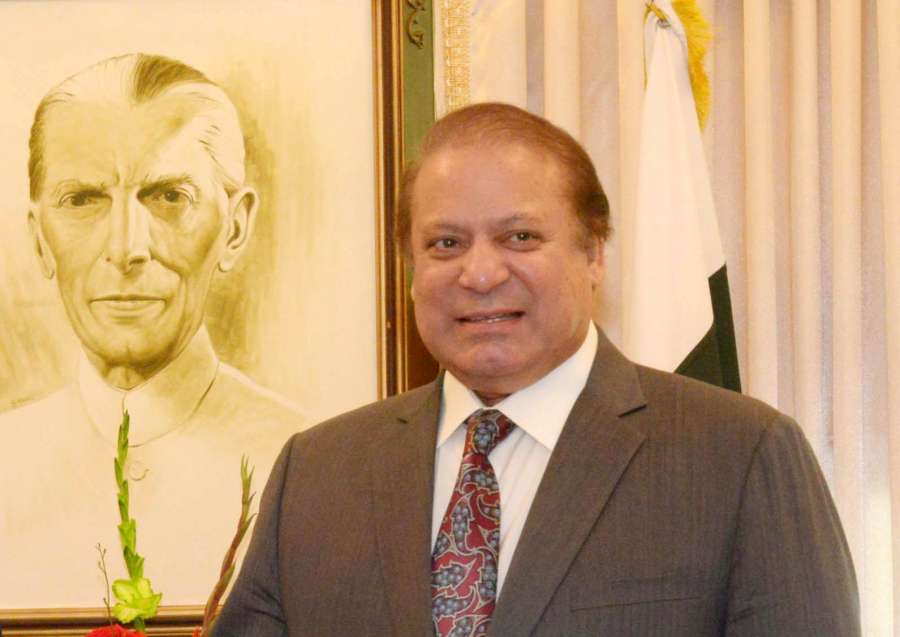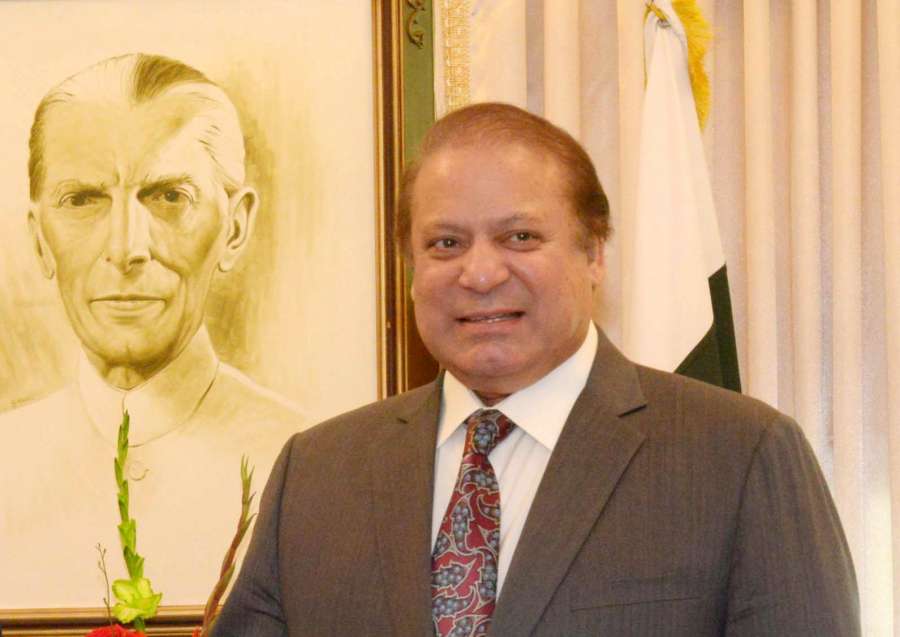 Yet, he conceded: "How can anyone deny that happenings of the past two months distracted the government's attention from the economy and compromised its effectiveness? Yes we could have covered more ground had we been able to handle the situation better."
Although the ministers and relevant officials have met, "the private sector, particularly in Pakistan, withdrew into its shell, citing uncertainty", he said.
The official admitted to a public-private divide in the way Pakistan views and reaches out to the Chinese of the CPEC.
He was not happy with the level of interest in the private sector. "The reluctance of local investors is hard to digest." He hoped that their attitude "might change as plans of nine special economic zones start materialising", he said.
Pakistan's weak point on the CPEC is its security on the ground.
Javed said: "However, security-related issues and Pakistan's weak track record of public project implementation suggests that the pace of execution will be relatively slow."
The country report on Pakistan by Moody's also stressed: "Moving forward, continued support for the CPEC project across all branches of government will be critical to its success and full implementation."
Pakistan's business community is less hopeful and has its own grievances.
Some business leaders blamed the tilt in policies that suit Chinese investors better.
"The policy framework is unfair towards locals. In their enthusiasm policymakers go the extra mile and roll out the red carpets for foreign investors. However, if we ask for what is our due they play deaf", a business leader retorted.
"PM Abbasi may claim what he wants but hollow words will not in-still confidence in the private sector.
"The government will need to move decisively towards confidence building measures to motivate local investors", he added.
Experts say these are well-guarded under-statements and the situation on the ground is actually grim.
Overall, for China, having launched the Border and Road Initiative (BRI) with global fanfare, the CPEC, that it calls its "flag ship" is not likely to have a smooth run.
Muscle, be it military or money-powered, has to be used with some deeper thought by China.