Prayers are as usual at Mosques across Pakistan. All the Arab countries including Saudi Arabia closed mosques to avoid the spread of Corona. Mullahs defy powerful Army and the puppet Imran Khan government to go ahead with their daily, weekly prayers and religious congregations….. writes Dr Sakariya Kareem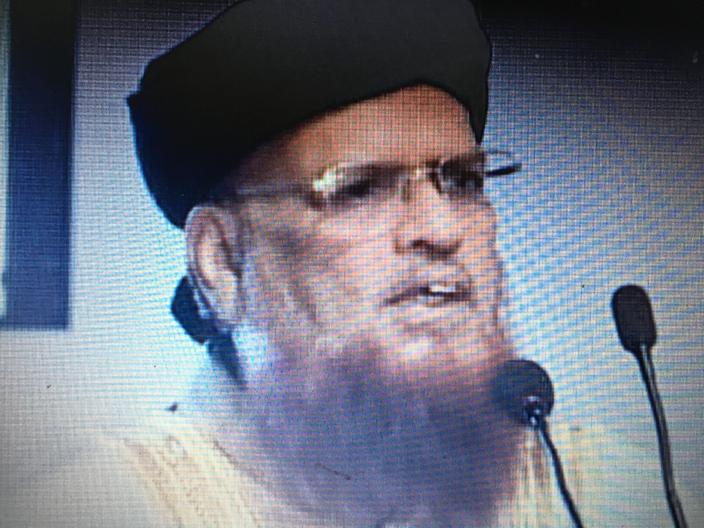 Pakistan is heading for a major crisis since its creation as the civilian government in Islamabad and its masters at Rawalpindi are struggling to impose measures to tackle the Corona outbreak. The powerful Mullahas in the country are defying all the orders to conduct their religious congregations and leading prayers. They are not even paying attention to the religious decrees issued by Al Azhar and Saudi Arabia.
So far 24 people were dead in Pakistan because of Corona. The cases spiralled to 1870 on March 31. The state has not taken any major initiative to control the outbreak. Prime Minister Imran Khan is trying to save the economy and rejected calls from health care workers to enforce a total lockdown.
Pakistan's close Islamic friends are criticising the government for inaction.
"Unlike other countries like Kuwait, Saudi Arabia, and Egypt, Pakistan has not banned congregational prayers that pose a clear threat to public health," said TRT World, the government controlled media in Turkey.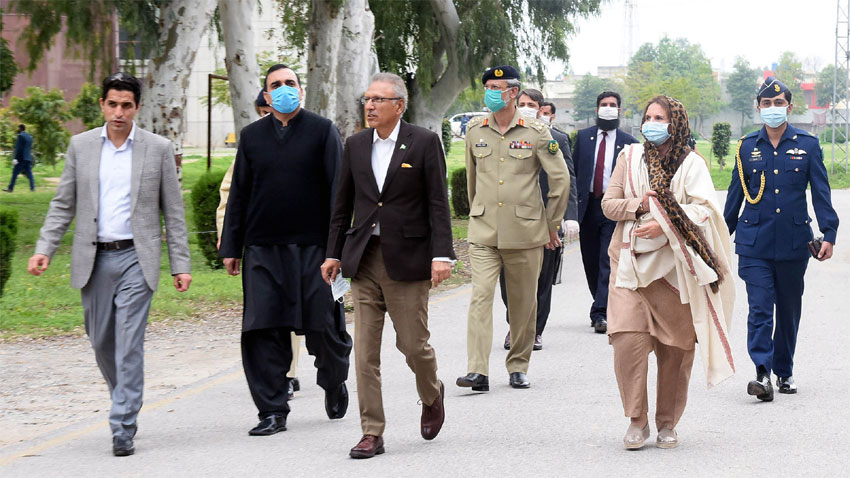 President Arif Naqvi wrote to Egypt's Al-Azhar to issue a Fatwa (edict) permitting suspension of Friday prayers to control the spread of deadly coronavirus in the country. Al Azha granted one in favour of the President. But Mullahs rejected that.  Prominent members of the civil society and the government are trying to convince the Ulema of Pakistan to agree on temporarily halting congregational prayers but they are not willing to oblige.
The Army is saying that they are helpless. They are seem to be in support of clerics like Mufti Taqi Usmani who says this is the time to seek Allah's blessings.
"It is not possible to get rid of corona without asking Allah for forgiveness," the Mufti was quoted as saying.
The Pakistani Army which is actually controlling the government is trying to put the blame on Imran Khan for the coronavirus crisis. They deployed units at key points but they are unwilling to close the mosques across the country fearing backlash from the fundamentalist clerics. The fact remains that the fundamentalist clerics are crucial for Pakistan's proxy wars in Afghanistan and India, especially Jammu and Kashmir.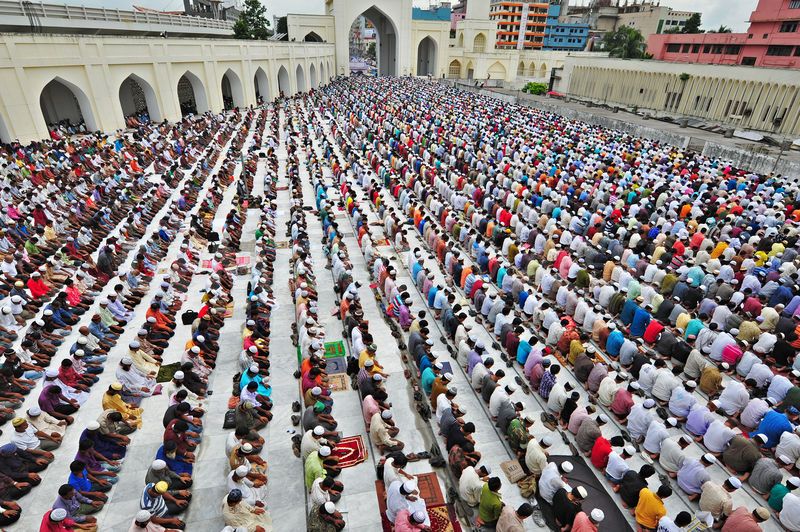 The Imran Khan-led government is unable to take any step as fundamentalist clerics have the support of the Pakistan Army. The current scenario gives rise to a major concern as the mosques nationwide remain open for Friday Namaz as well as daily prayers. So it's a vicious circle in Pakistan.
Senior Journalist Nasim Jehra tweeted, "There is NO NO NO reason why Pakistan government should not suspend congregational prayers in Pakistan given that Saudi Arabia, Iraq, Turkey, UAE, Jordan etc. have already stopped congregational prayers."
Last week, Gaza reported two confirmed cases of coronavirus. When Palestinian authorities investigated the matter, it was found that both men had recently returned from Pakistan where they attended a mass religious gathering that ended on March 12. They were among the 250,000 people that gathered in the outskirts of Lahore to participate in the 'Tableeghi Ijtema' an Islamic event organized by the Tablighi Jamaat.
Many people who have been found to be coronavirus positive had attended the Tablighi Jamaat programme in Lahore. Four people living in Sindh have been admitted to a hospital in Pakistan, who attended the programme. Similarly, five Maulana of Kyrgyzstan country has also been found to be coronavirus positive who had participated in the programme and have been admitted to a hospital in Islamabad.