China's debt diplomacy in the backdrop of development is drawing flak in South Asia and Africa.  Sri Lanka and now the Maldives have realised that their experience of Chinese investments was really a way of getting control over asset, in both liquid and physical form… writes Dr Adarsh Aravind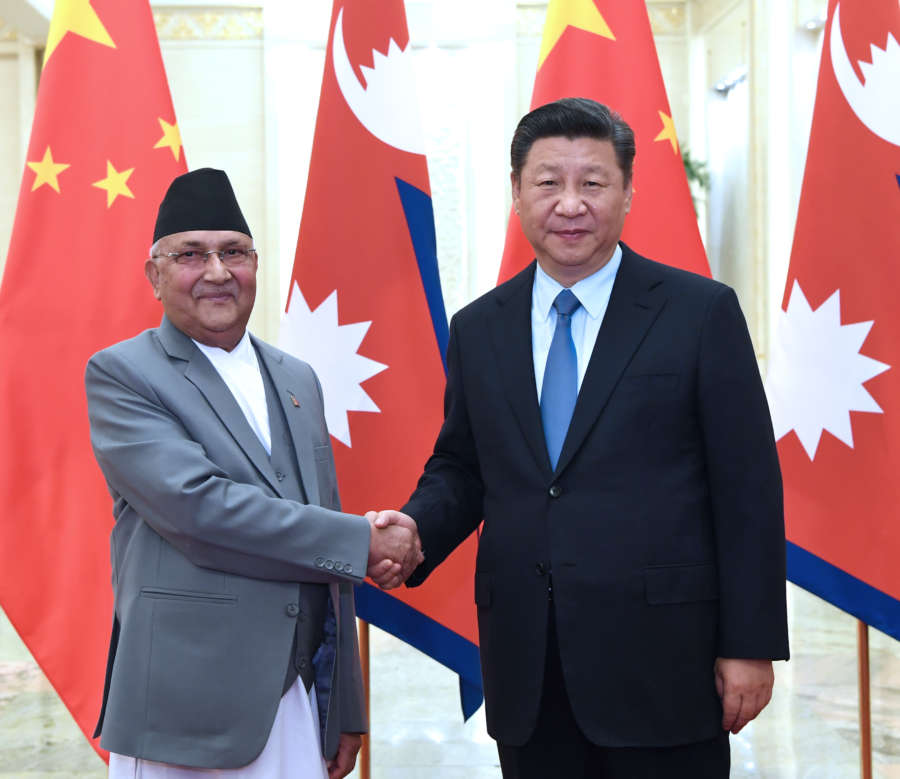 When Chinese President Xi Jinping unveiled the Belt and Road Initiative (BRI) in 2013, as China's new vision for connectivity across the Indo-Pacific, the initial reception was almost universally positive. In mid-2017, however, this positive narrative began to shift as the US joined India, in signalling major concerns about this grand ini­tiative. Subsequently, there was a pushback from several countries across the world, who realised that China's BRI was really a form of neo-colonialism aimed at driving countries into the hands of China.
The modus operandi for this is 'debt diplomacy' and several nations, including those in South Asia like Sri Lanka and the Maldives have realised that their experience of Chinese investments was really a way of getting control over asset, in both liquid and physical form. Thus, the over arching Chinese presence in countries in South/Central and South-East Asia and Africa has attracted resentment and pushback.
Dr. Ruchi Doshi, a post-doctoral research fellow in the US in her 2018 Testimony to the US-China Economic and Security Review Commission aptly observes that the BRI has helped to create leverages for China.. Firstly, it provides bilateral leverage over other countries through the creation of a dependence on Chinese finance, maintenance, and trade flows that emerge from the connectivity. It also provides China structural leverage, giving Beijing control over physical assets like ports that in some cases constitute chokepoints in maritime trade as well as opportunities, to cultivate exclusive connectivity through standards for rail lines or telecommunications. Finally, BRI gives Beijing domestic-political leverage through the opportunity to offer targeted bribes. These leverages have created conditions for the pushback by some countries against China's BRI.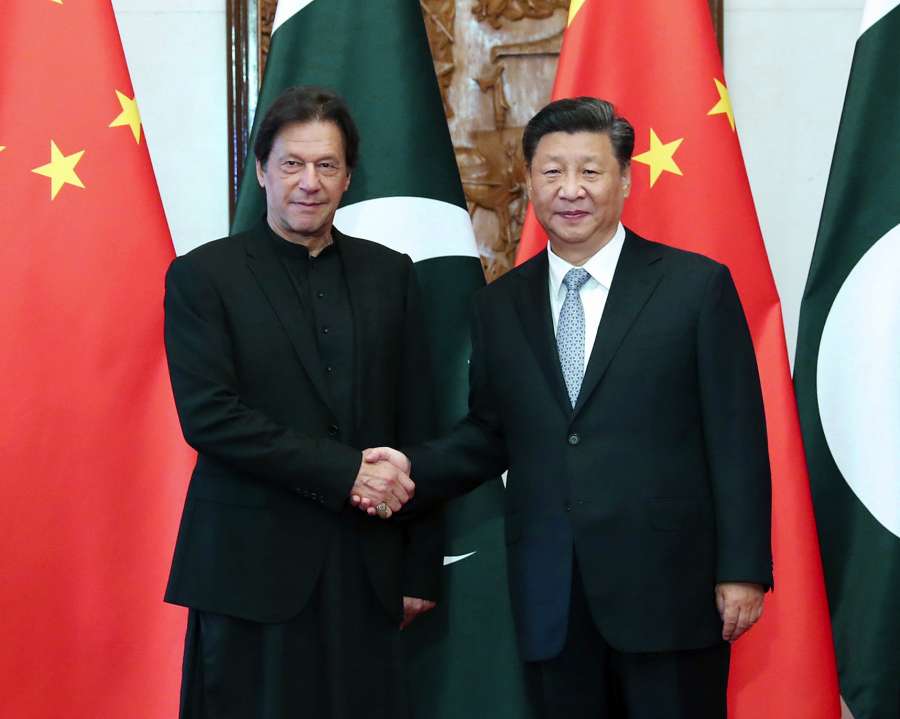 Instances of pushback against the BRI have since multiplied across several of the 54 countries who have signed on. A survey of the situation in 2018-19, shows that countries have taken recourse of different mechanisms to protest against the BRI.  For instance in Myanmar's Myawaddy township, in the Karen state (known officially as Kayin State), clashes erupted (September 15, 2019) between Chinese nationals and the local population, leading to the formation of a committee tasked with registering Chinese citizens staying illegally in the city, many of whom are allegedly involved in criminal activities like operating casinos and supporting ethnic armed groups in Myanmar.
Similarly, further expansion of the Shwe Kokko urban development project being undertaken in the Myawaddy region of the Karen state by a Chinese conglomerate Jilin Tati group has reportedly been stopped over growing concerns that the project would increase Chinese influence in the area. Jilin Yatai International Holding Group, a major investor from China, invested US$ 15 billion in the project three years ago, for construction of a residential, commercial and industrial hub on more than 5,085 rai of land in Shwe Kokko, just over 20 km away from Mae Sot district in Thailand.
Separately, opposition to Chinese projects like the Kyaukphyu Port & Special Economic Zone and Chinese-backed Myitsone dam continue. Following local protests over anticipated re-location of villages, monasteries and schools, government in the Sagaing region cancelled permission (September 30, 2019) granted to Myanmar Yang Tse Copper Ltd, a subsidiary of China's Wanbao Mining Copper Ltd to jointly operate a copper mine in the area. Chinese owned Sky Man Steel Factory in Yangon region was also permanently closed apparently due to financial problems caused by high electricity tariffs.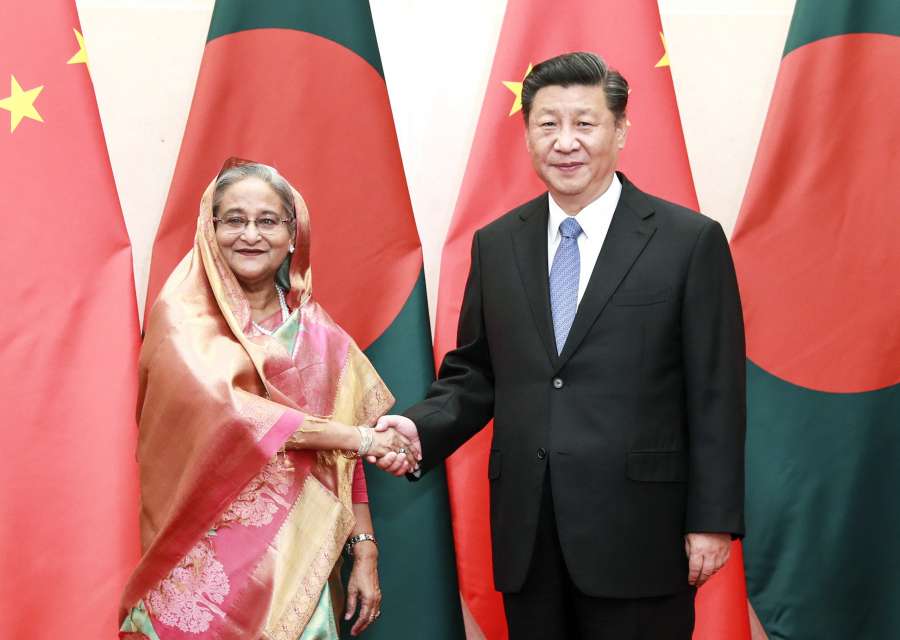 Interestingly in Bangladesh, out of 27 proposed Chinese funded projects, finalised during Chinese President Xi Jinping's visit to Bangladesh in October 2016, there has been no progress in about 22, including seven in communication infrastructure, six in power & energy and rest in local government, information and technology. China has disbursed only about 5 per cent of the US$ 20 billion assistance committed during President Xi's visit. Muslim groups in Bangladesh have also criticised China for its alleged atrocities on Uighyur Muslims in Xinjiang through the hundreds of re-education camps.
Similarly in Nepal, China has completed only ten projects out of the 25 post-disaster reconstruction projects it had agreed to earlier. Anti-China protests (August-September 2019) against alleged hacking of Nepali websites by Chinese companies/individuals and involvement of Chinese nationals in trafficking of Nepali women, as well as, ATM hacking were also reported. Concerns have been expressed over construction of a dam by China at the Arun River in Sankhuwasabha. Similarly, Nepal also called off plans for the US$ 2.5 billion Budhi Gandaki hydropower plant.
Anti-China protests have also taken place across six major cities in the Central Asian Republic of Kazakhstan over increasing apprehensions that Chinese investments would compromise the country's sovereignty. The Kazakhs have also been troubled by reports of the ill-treatment of ethnic Kazakhs living in Xinjiang. Anti-China sentiment has been further exacerbated over the proposed construction of 55 Chinese factories in Kazakhstan with locals expressing concern that the move would increase Chinese settlements in the country without generating employment opportunities for them. It appears that the initial anticipation of opportunities to be created by Chinese investment has given way to labour conflicts at the joint ventures and growing concern over exploitation of Kazak resources by Chinese businessmen.
In Tajikistan, locals in the Gorno-Badakhshan Autonomous Region (GBAR) had opposed the granting of a license to a Chinese company Kashn Sinyui Dadi Mining Investment Ltd for leasing (June 2019) the Yakchilva Silver Deposit in the Murghab district and were asking the government to release details of the agreement signed with the Chinese company. Significantly, reports indicate that customs officials in GBAR (Tajikistan) were reportedly directed by authorities not to inspect over 200 Chinese containers en-route to Afghanistan as they were apparently carrying `humanitarian goods'. There are suspicions that these were actually weapons and equipment meant for the Taliban!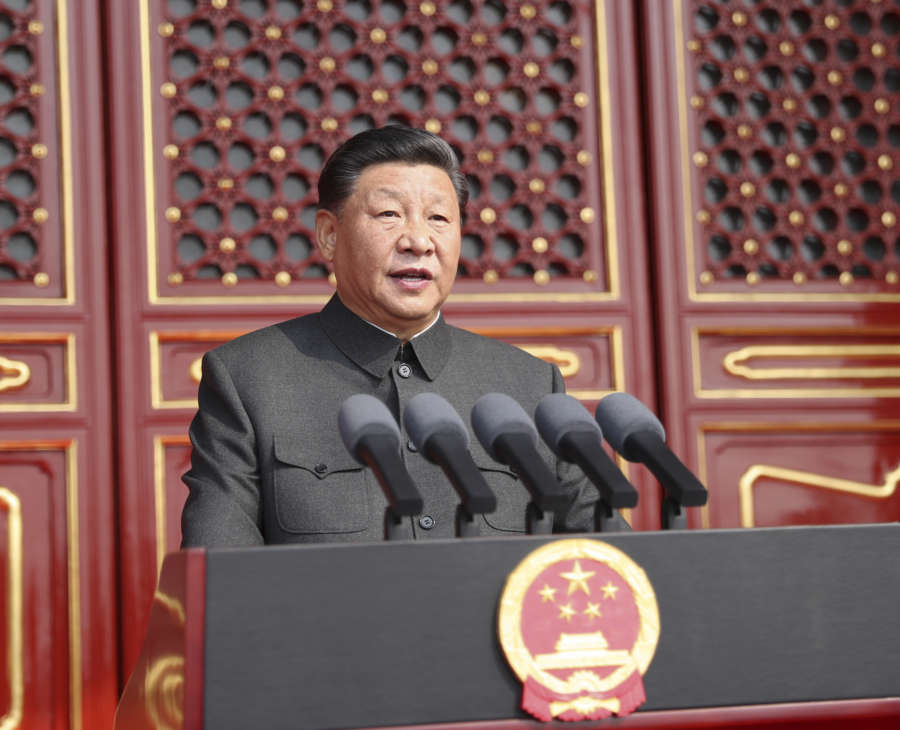 In Africa too, the second phase of a multi-billion dollar railway line from the capital city Nairobi to Nayvasha, funded and built by China in Kenya opened to passenger traffic amidst growing concerns about its financial/commercial viability. Interestingly, the Chinese have asked for a fresh feasibility study before undertaking the third phase of the railway line linking Nayvasha to Malaba on the Kenya-Uganda border, apparently due to accusations that its infrastructure development programme was pushing African nations into debt traps.
It remains to be seen how Beijing will respond to these emerging challenges relating to its economic interests in various parts of the world. In August 2018, President Xi gave a speech to mark the fifth anniversary of the BRI. In the course of this speech, Xi promised of ushering in a "new phase" in the BRI, with a focus on investments benefiting the local people. While China has been making efforts in the direction of changing the BRI parameters in order to have a win-win situation, the pushback continues. China's response to this situation in the light of its own economic slowdown is something to be seen as the New Year dawns.