Financial crisis and the pressure of FATF besides ostracisation in the global stage over terror funding put Imran Khan and his generals on a tight corner. The military top brass and ISI are now taking the Kashmir campaign back to the drawing board and employing its old tactics to unleash terror on India through militant groups, nurtured over the years…. Writes Kaliph Anaz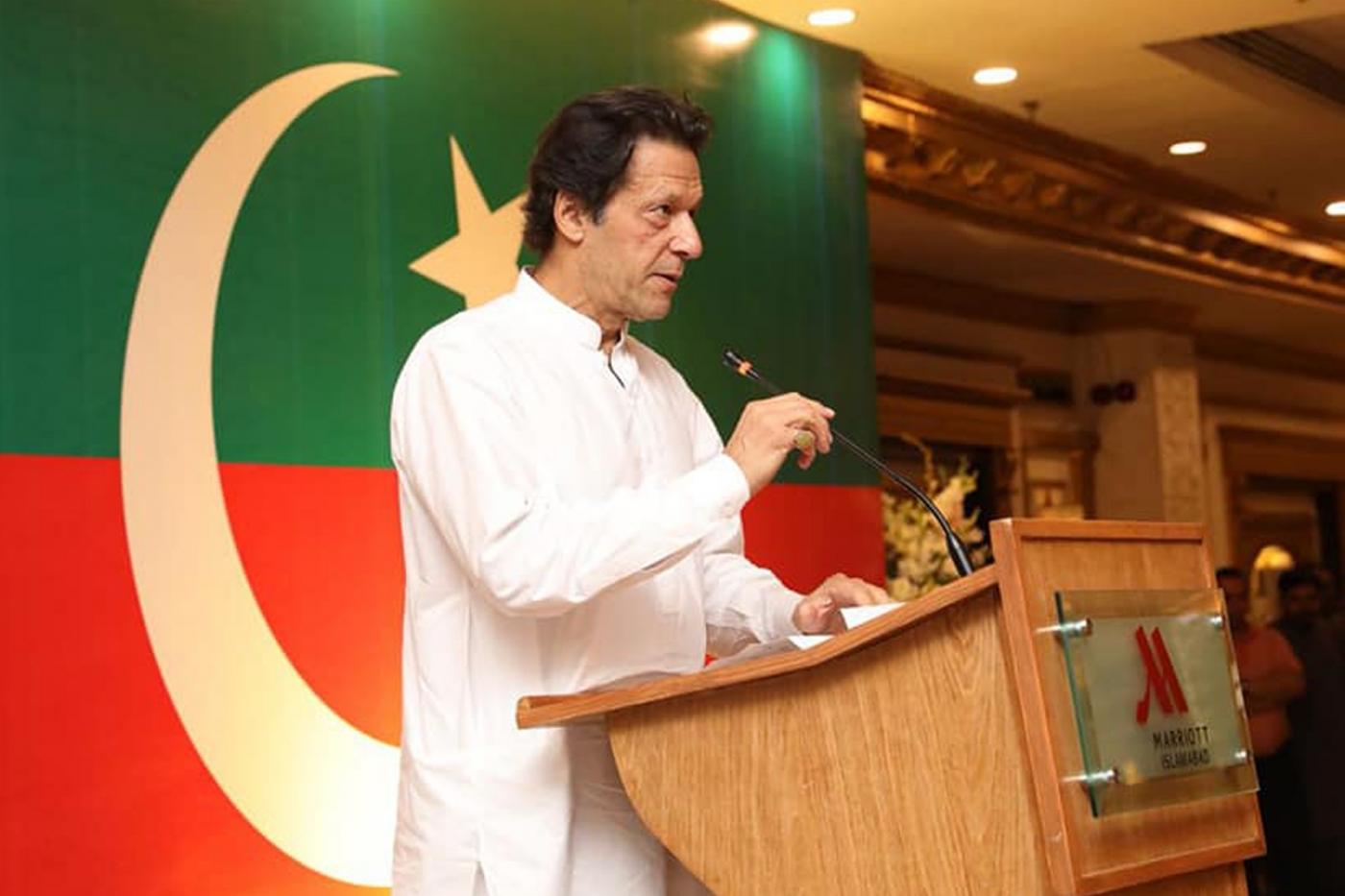 As international community gave a cold shoulder to Pakistan's Kashmir campaign, Prime Minister Imran Khan is changing gears to adopt Plan B to save his face. He is urging the brainwashed Pakistanis to come on street tomorrow (30th August) in between 12 to 12.30 to protest against India's decision to change the status of Kashmir.
It is easy to sell the Kashmir idea to the Pakistanis because they are accustomed with the fake news peddled by the Army and politicians, the benefactors of the campaign. The tough stance by the Financial Action Task Force (FATF) to prevent the regime aiding militancy in the region putting both the civilian and military rulers in trouble. They can't fleece the international patrons by pretending to be on a campaign against the militants. You can't have your cake and eat it too.
The final chapter of Osama episode exposed the credibility of Pakistan's army and the government. They are now paying the price for letting a wanted criminal to hide in the backyard of a military garrison. The international community gave a cold shoulder to Pakistan's Kashmir campaign because they knew it is India's internal issue. All the international forums including UN Security Council, Organisation of Islamic Countries (OIC), G7 were in favour of India.
I want all Pakistanis to come out tomorrow 12 noon -12.30 pm to show solidarity with the Kashmiri people and send the Kashmiris in IOK a clear message that the entire Pakistani nation stands in solidarity with them & against Indian fascist oppression, the inhumane 24-day curfew,

— Imran Khan (@ImranKhanPTI) August 29, 2019
The Communist China become a laughing stock in the global stage when they started preaching about human rights violations and occupation when Hong Kong is on turmoil. China is talking about Muslims when millions of Uyghur Muslims fighting to practice their religion at Xinjiang province in China. Millions of Hong Kong residents were on streets with umbrellas to protest against the puppet regime and their masters in Beijing.  Pakistan's partnership with China is another reason for the country's ostracisation on world stage.
Imran and his generals are now desperate. Desperate times call for desperate measures. The only way to keep the campaign alive is to grab the media attention and unleash violence. The call for protests across the country by a sitting prime minister against a neighbouring sovereign nation indicate how desperate Captain Khan is to revive the campaign. Mr Khan is spreading fake news about atrocities in Kashmir.
the daily injuring & killing of Kashmiri civilians, incl women & children – all part of the ethnic cleansing agenda of the Modi Govt. & it's illegal annexation of IOK. The plan to change demography of IOK is a war crime under 4th Geneva Convention.

— Imran Khan (@ImranKhanPTI) August 29, 2019
The military top brass and ISI took the campaign back to the drawing board and employing its old tactics to unleash terror through militant groups, nurtured over the years. It has removed restrictions on militant groups and their notorious leaders. They are allowing cross border LOC infiltration to carry out terrorist attacks in India. Their mandate has gone beyond J &K to other parts of India. Pak militants are already deployed in the region and Indian border security officials are witnessing a big push across Machal sector, where infiltrators from Lashkar-e-Taiba of wanted international terrorist Hafiz Saeed were engaged inside 500 meters inside LoC.
Just before going to the US to meet President Trump, Imran promised to nick Lashkar and its leaders. Mr Saeed is technically under arrest but he can call the shots where ever he is now. Poor Trump!  He wasted one of his Tweet boasting of Saeed's arrest.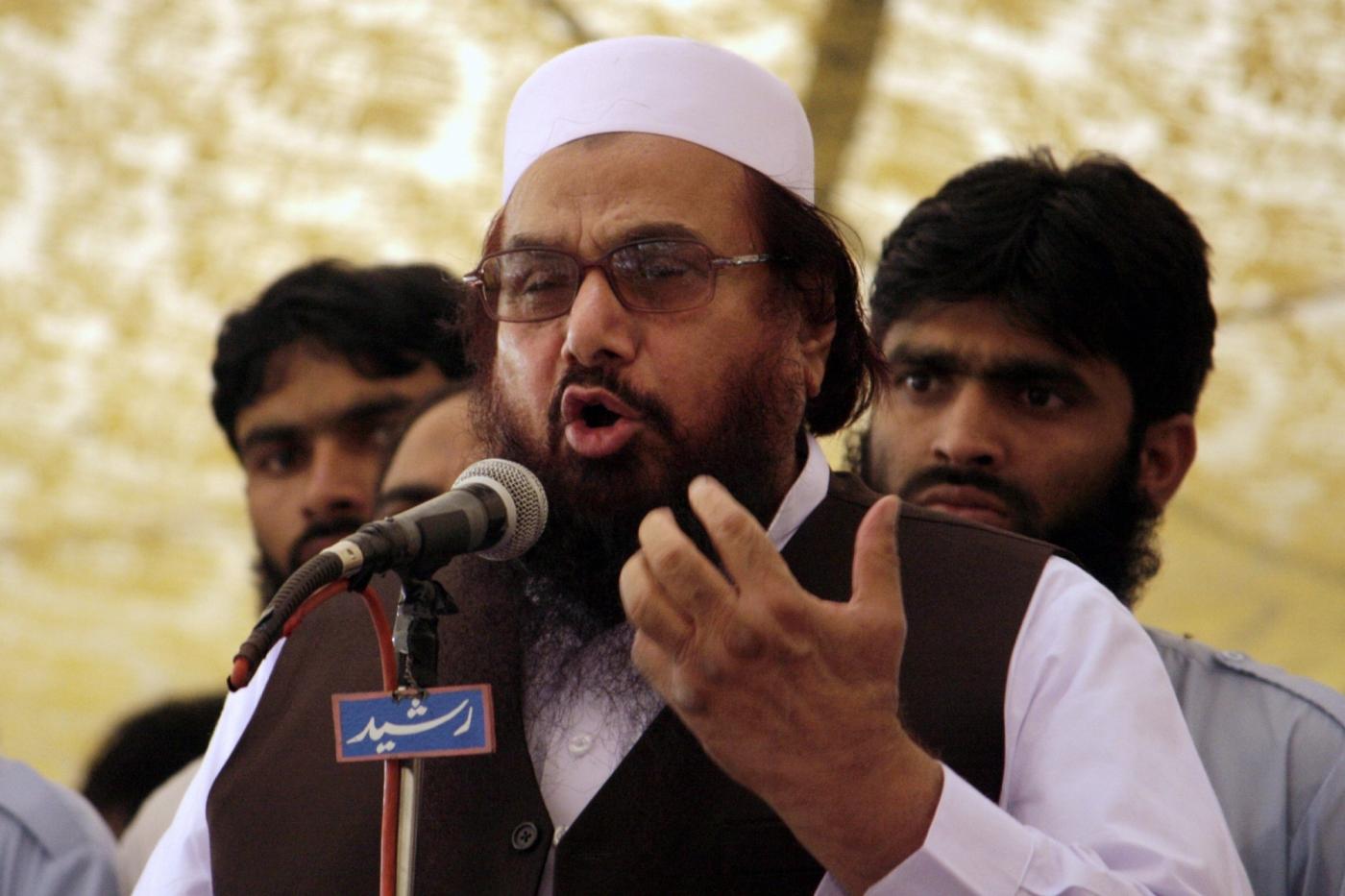 Hafiz Saeed is Pak regime's favourite militant but the favourite terror outfit is Jaesh-e-Mohammed. They are in regular contact with its leader Masood Azhar despite reports of his poor health. Mr Azhar was designated as a global terrorist by the United Nations on May 1 and Pakistan was forced to ban JeM to adher the terms with FATF. But sources reveal that they are still very much active and a brother of Mr Azahar, who planned the highjacking of  IC814 in 1999, has been relocated to Pak Occupied Kashmir. He has been out in charge of operation in J&K.
Jaish is viewed as the "deadliest" and "the principal terrorist organisation in Jammu and Kashmir". The group was responsible for several terror attacks: 2001 attack on Jammu and Kashmir legislative assembly, 2001 Indian Parliament attack, 2016 Pathankot airbase attack, 2016 attack on the Indian Mission in Mazar-i-Sharif, 2016 Uri attack, and 2019 Pulwama attack. The group has been designated as a terrorist organisation by Russia, Australia, Canada, India, the United Arab Emirates, the United Kingdom, the United States, and the United Nations.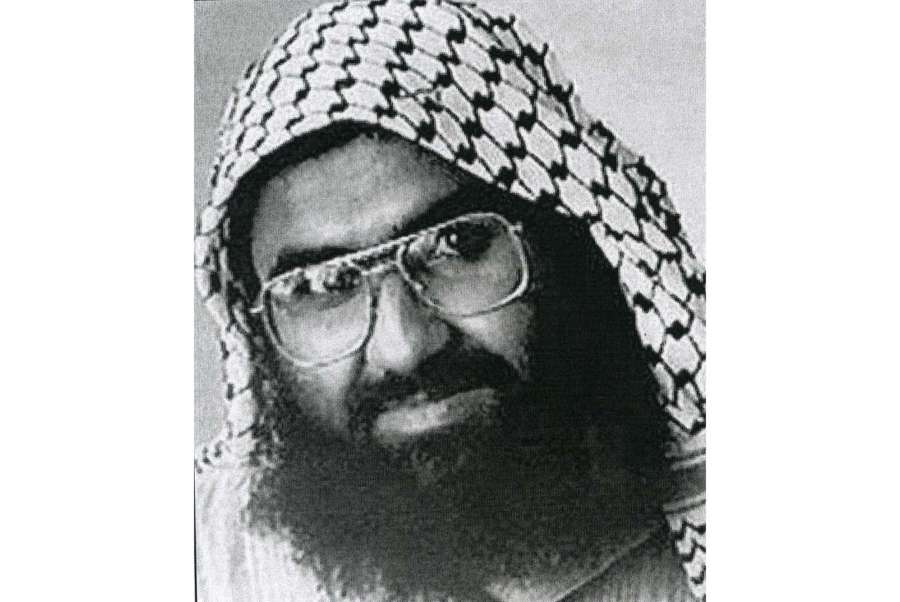 In 2016, Jaish was suspected of being responsible for an attack on the Pathankot airbase in India. The Indian government has accused Pakistan of assisting Jaish in conducting the attack. Pakistan denied assisting Jaish, and arrested several members of Jaish in connection with the attack, who were then released by the security establishment according to a report in Dawn.
In February 2019, the group took responsibility for a suicide bombing attack on a security convoy in the Pulwama district that killed over 40 security personnel, named as one of the largest attacks in recent years. It appears that while India is bracing for another Pulwama or Mumbai, Mr Khan is tactfully built up his defence to protect Pakistan from any fall out of their action.
Today, in a interview to BBC, FM qureshi mistakenly admits they are in contact with masood azhar. pic.twitter.com/UP0tdQLlkm

— Banumiya 🌳 (@CulturalIndian) March 1, 2019
Despite his promises to the US to contain the terrorists, Captain Khan is letting the Jaish to have a free hand in Kashmir.  Its sleeper cells are trying to collaborate with drug cartels to raise additional funds. They are active along the India- Pakistan border in Punjab / J&K for carrying out attack in cities of Northern India.  There are also reports that Mumbai, which witnessed horrific terror attack in Nov 26, 2008 is again in radars, mainly to push India back from its economic progress.
Pak leaders are quite jealous about India's progress on various fields. Imran's cabinet colleague Railway Minister Sheikh Rasheed Ahmad has been unleashing tirade against India at international platforms. He broke the diplomatic protocol by threatening India and its economy at a public meeting in Manchester which was attended by Labour leaders like Afzal Khan MP. (See video). Minister Rasheed said revoking Article 370 will be the beginning of the end of India and threatened to destroy Indian economy. He urged the audience, most of them Pakistanis in Manchester, to fight for Kashmir. He used the religious card to support his claims.
Pakistani leaders and their masters in Beijing want to put hurdles on India's growth to become a $5 trillion economy by 2025 and nothing can stop that juggernaut to roll on.
---