Nepal Prime Minister Sher Bahadur Deuba will make a trip to India on August 23 as the Nepal PM chose to visit New Delhi first after being elected amid the Doklam standoff which made this trip highly significant….reports Asian Lite News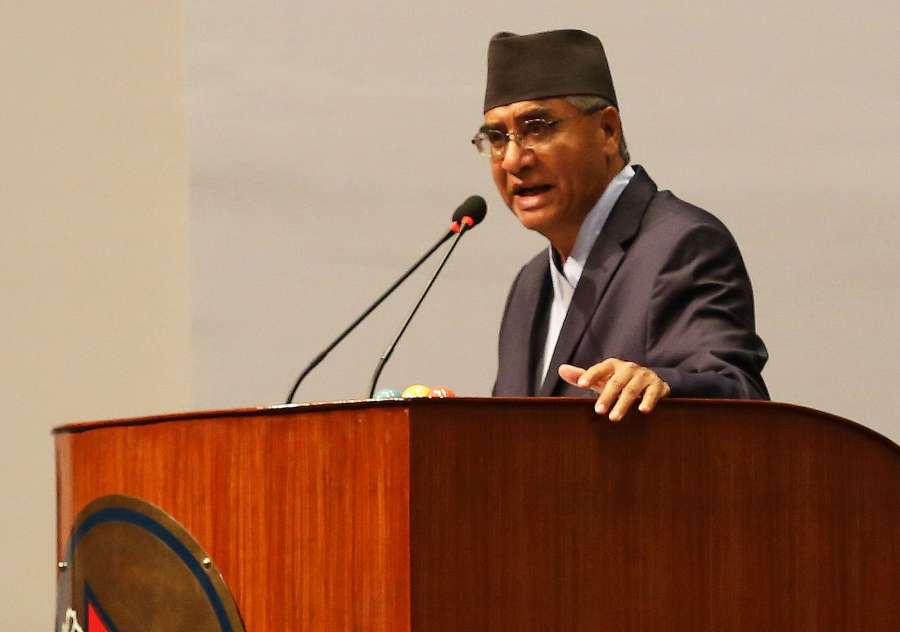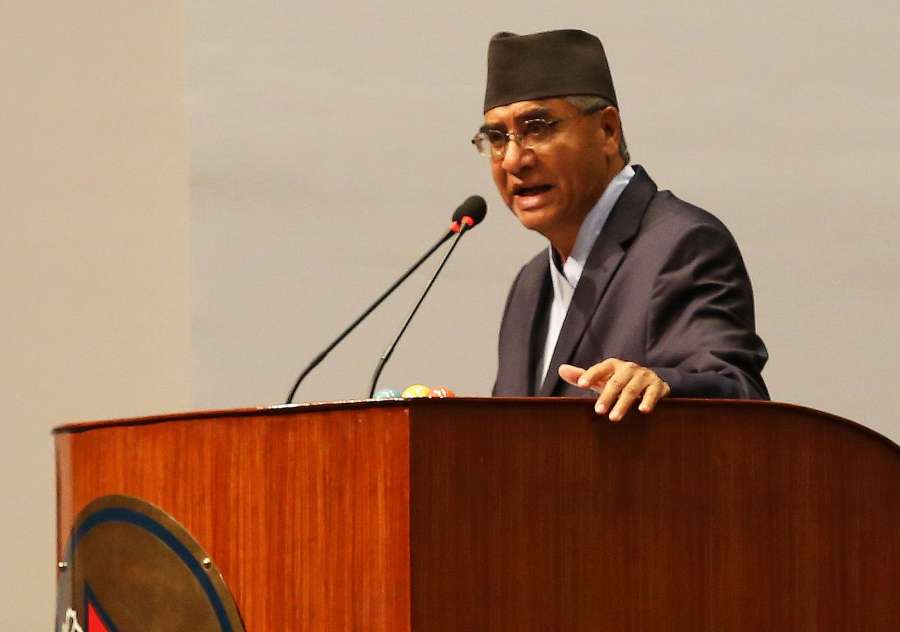 In what will be his first foreign trip after assuming office in June this year, Nepal Prime Minister Sher Bahadur Deuba will arrive in India on August 23 on a five-day visit, the External Affairs Ministry said on Monday.
Deuba will hold talks with Prime Minister Narendra Modi and call on President Ram Nath Kovind and Vice President Venkaiah Naidu, the ministry said in a statement.
External Affairs Minister Sushma Swaraj and other union ministers will also call on the visiting dignitary who will be accompanied by a high-level delegation.
"In recent years, India-Nepal partnership has witnessed significant growth in all areas of cooperation," the statement said.
"The upcoming visit will provide an opportunity to both the sides for holding wide-ranging discussions on issues of mutual interest, and advancing age-old, special ties of friendship between our two countries."
Apart from his official engagements in New Delhi, Deuba will also visit Hyderabad, Tirupati and Bodh Gaya, the statement said.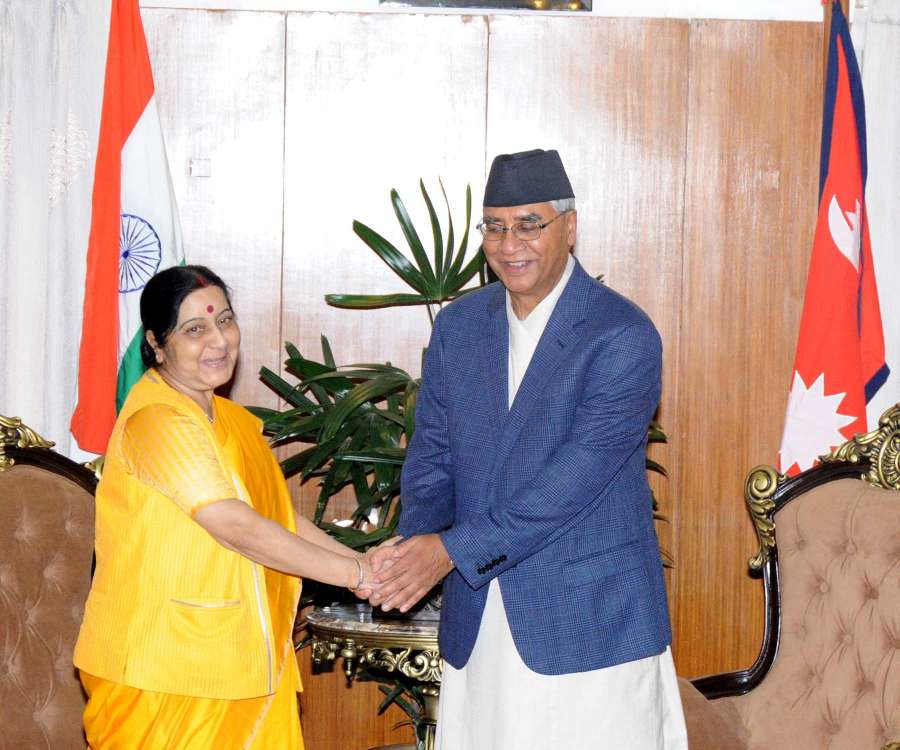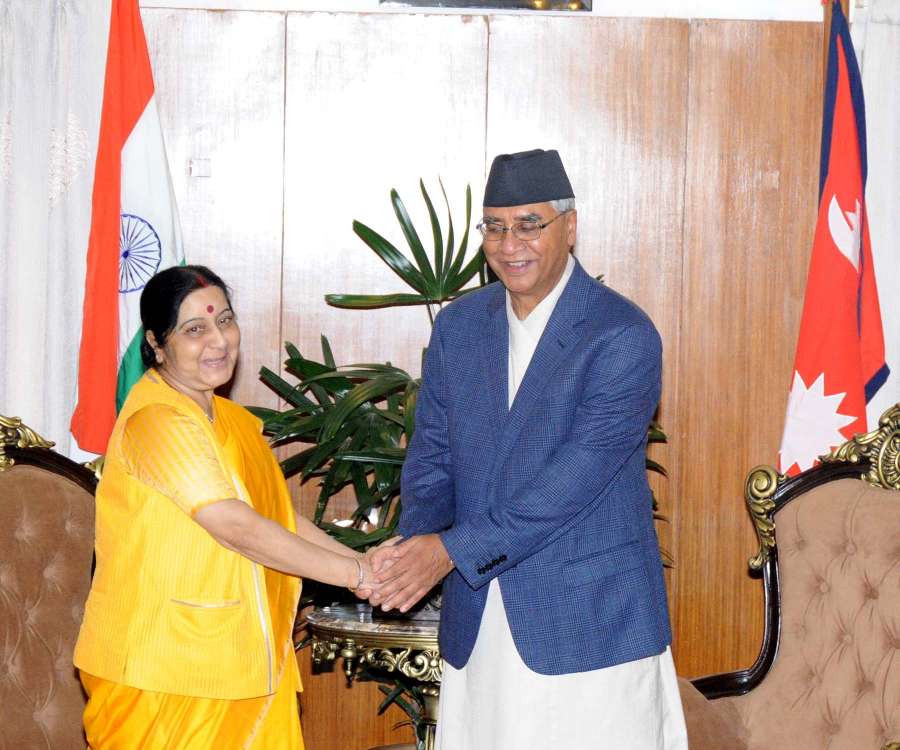 Amid the ongoing standoff between Indian and Chinese troops on the Doklam plateau in Bhutan along the Sikkim sector of the international border, the visit is significant as Deuba chose to visit New Delhi first after being elected two months back.
Earlier this month, officials in Kathmandu said that dozens of bilateral issues will be discussed during the visit of Deuba who has already paid three visits to India as Prime Minister in 1996, 2004 and 2005.
Some of the key issues like execution of the decade-old Mahakali Treaty, an MoU on reconstruction projects in Nepal, expediting the India-funded projects in that country, and some other cross-border connectivity-related projects will be discussed during the visit.
Deputy Prime Minister and Foreign Affairs Minister of Nepal Krishna Bahadur Mahara said that Nepal wants peaceful resolution of military standoff between India and China and does not want to be dragged into their boundary disputes, calling on both to maintain cordial relations through peaceful diplomacy and dialogue.
On the current Indian-Chinese standoff, Mahara said: "We do not support any of our neighbours in this case."
Indian and Chinese diplomats are regularly meeting with Nepali officials and diplomats in Kathmandu, New Delhi and Beijing to get support but Nepal has been maintaining "equidistance" over the issue.
Sushma Swaraj had met Deuba when she went to Kathmandu to attend the 15th Ministerial Meeting of the Bay of Bengal Initiative for Multi-Sectoral Technical and Economic Cooperation (Bimstec) regional bloc on August 10-11.
On August 18 too, Prime Minister Modi called Deuba to convey condolences at the loss of lives due to floods in the Himalayan nation and extended all relief assistance.